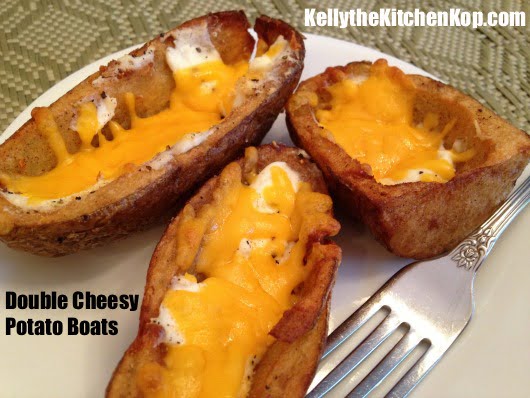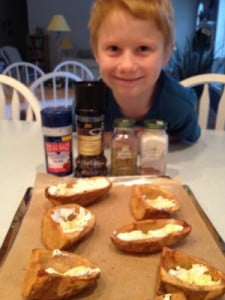 Making these was our seven year old's idea the other day.  Apparently Aunt Gail served them at a sleepover once and he woke up determined we were going to make them for dinner.  I'm glad I let him talk me into it, they were really good and pretty easy, too, even though they take a few steps.
Double Cheesy Potato Boats
Instructions:
First wash however many potatoes you'll need for your family (1-2 potatoes/per person), wrap them in foil and bake until done.  They're done when a fork goes in easily – about 45 minutes on 350*.  A note on potatoes:  I always use organic as they are known to be a highly sprayed crop and are listed in the Dirty Dozen.
Once they've cooled a bit, cut them in half length-wise and run a butter knife around the edge: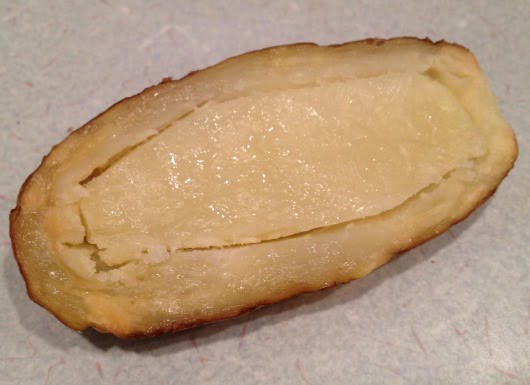 Scoop out the middle (saving the insides of the potato):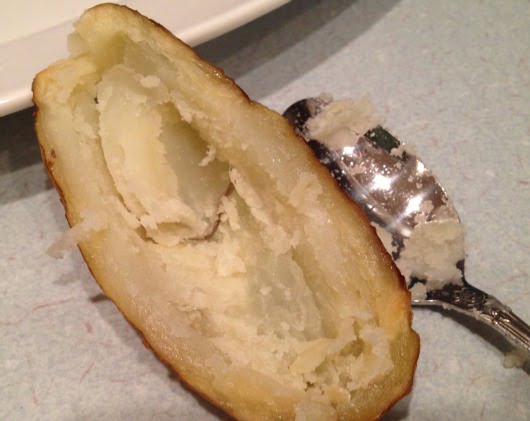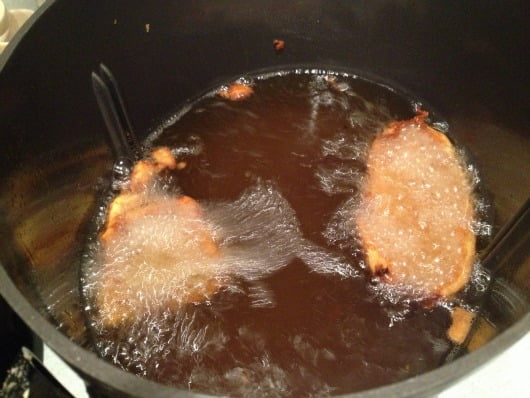 Remove from the grease and set them on a paper towel.  

Now fill the inside with whatever you'd like.  Here's what I did:

About 1 Tablespoon cream cheese
Sprinkle sea salt, pepper, a couple dashes of garlic powder, and a couple dashes of dried oregano
You could also add small pieces of ham or cooked and crumbled bacon bits!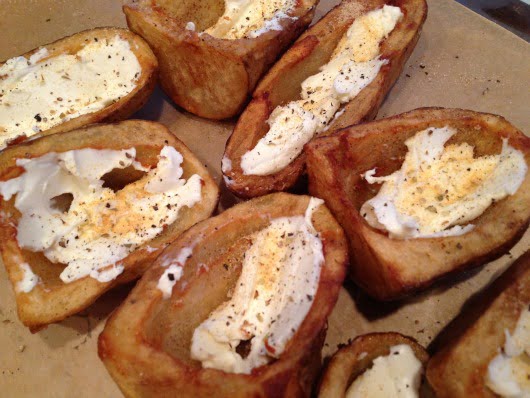 Last, sprinkle shredded cheese all over the top: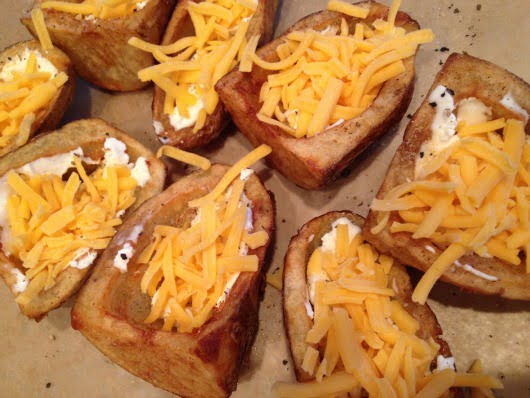 Bake or broil until cheese is melted and flavors have time to mix.  I baked them for about 7 minutes at 450*.
You can use up the extra pieces of the middle of the potato by just dropping them into the deep fry grease and making all different shapes of French fries.  I had some squash, too, so I dropped pieces of that in and it was so goooooood!  Don't forget plenty of sea salt, which is good for you when it's not highly processed and has the minerals still intact!  (Where to buy sea salt.)
Enjoy!