Update:  Read about when I had kidney stones!!!
A friend called who is eating low-carb and was concerned because someone told her that she is basically asking for kidney stones.  She wants to know, "Is it true?  Do low-carb diets cause kidney stones?"
After some nosing around I found this article, Dangers of Zero-Carb Diets, IV: Kidney Stones.  It didn't set well with me, so I kept researching…
First, keep a few things in mind as you read this post:
Zero carb diets and lowering your carbs like I recommend are two VERY different things.
I'm sporadic myself in how well I lower carbs in my own life.  Sometimes I'm on it, otherwise I'm totally not.
And also no, I still haven't figured out how the Taiwanese that my brother-in-law saw on his visit eat pasta with sweet sauces for almost every meal and show no signs of obesity or health issues like we do here.
All I do know is that there are way too many cases of people lowering their carbs and showing DRASTIC health improvements that it can't be denied:  They lose weight, they go off diabetic meds, they lower their blood pressure, they feel better, and on it goes.  I'm convinced that part of it is because grains and sweets are hard on an already taxed immune system with improper nutrient absorption in the gut, so just lowering carbs/grains/sweets consumption helps a body overall to come back into line.
Others need more than just lowering carbs if they have serious health issues, check out the GAPS Diet to heal from IBS, other digestive issues, ADHD, Autism, anxiety or depression, gluten intolerance or other food allergies, asthma, eczema, and much more.
An important side note about low-carb diets that I don't know if I've stressed enough:  Since you are eating more meat, you owe it to yourself to buy the BEST quality healthy meat you can find and afford.  Also, it goes without saying (if you're a regular reader here anyway), that we should ALL be taking a daily dose of high quality fermented cod liver oil.
SO, having said all that, I was still concerned about that article, even if it was talking about ZERO carb diets, so I asked my friend, Jimmy Moore what he knew about this. 
Hey Jimmy,

Just off the top of your head, do you know of a place where I can find info to back up what's in this article on low-carb diets and kidney stones?

I think that blogger was just on your show, right?  I wanted to see if you think their info is accurate to use as a source or where I could find studies to confirm what he says.  (I'd love something by Dr. Eades on it but can't find anything.)  If you have anything about this on your site (I searched and didn't see anything), will you let me know that too?  🙂

Thanks for your help Jimmy!
Kel
Jimmy's reply:
Yes, I did recently have Paul Jaminet on my show.  This issue of kidney stones on a very low-carb diet has never made any sense to me because there's no real science supporting such a claim.  The argument against low-carb diets tends to be that it "damages" your kidneys, something that Atkins nurse Jackie Eberstein combats on her web site under her "Atkins Myths" section:

https://www.controlcarb.com/ccn-myths.htm

Myth: Eating more protein will cause kidney damage.

Fact: There has never been a study that demonstrated that increasing protein intake damages healthy kidneys. In fact, a review published on the Nutrition & Metabolism site in September 2005 states that there is no evidence that a higher protein intake is a concern in this regard.

In none of the studies conducted on the low carb diet has there been evidence of kidney damage.

However, people who already have severe pre-existing kidney disease often require a more limited protein intake along with regular monitoring of kidney function.

People with diabetes are at risk for kidney disease. Not because of eating protein but because of the damaging effects of high levels of blood sugar. Controlling carbohydrates is a good strategy for improving blood sugar control in people with type 2 diabetes thus decreasing the risk of kidney complications as well as other complications of diabetes.

For more information click here.

For me personally, Kelly, I know drinking plenty of water keeps them from developing in me.  But in the end I sincerely doubt diet has anything at all to do with them.  But that's just my two cents worth!  This might be a subject worth asking my low-carb expert friends about. 🙂
Then, GET THIS, Jimmy did end up asking his low-carb expert friends and check out the GREAT POST he pulled together on the issue:
Do low-carb diets increase kidney stone risk? Let's ask the low-carb experts.
Let me know what you think!  I thought the information on pop drinkers being more susceptible due to the phosphates was interesting…  If you've had kidney stones, what's your theory on the cause?
Great post on

Home Remedies for Kidney Stones

Need some

low carb meal/snack ideas?

Need more help?  Try these

low-carb/grain-free meal plans

where ALL the planning is done for you: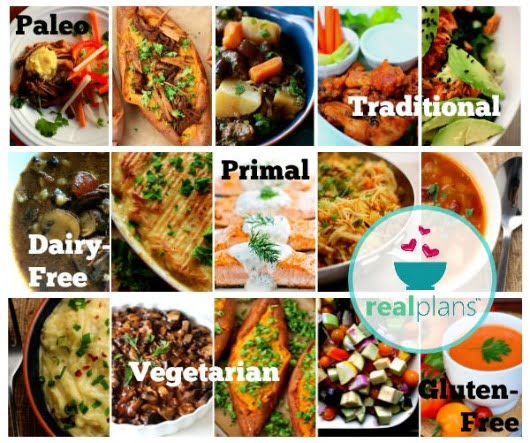 Meal Planning Help!
Sick of planning meals and answering the question, "What am I going to feed these people?"  No matter what kind of eater you are…   Check out these affordable interactive easy-to-use meal plans where the work is done for you!   Also read over my review to see what I thought of it.