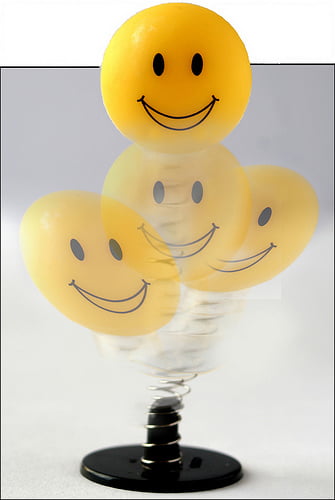 Diet Changes and ADHD — Can They Really Help?  
Are you or someone you love dealing with a possible ADHD diagnosis?  Maybe you've heard that diet changes can improve signs of ADD or ADHD, but you aren't sure what to believe.
Recently I received an email from my friend, Kristin, and it was one of those FUN emails to find in my box because it was obvious:  this was a Mom ready to make a difference for her family and she was getting it.
Soon we met for a nutrition consultation, and then she signed up for my Real Food for Rookies class, this is definitely a Mom on fire!
Read Kristin's story and be sure to pass it along if you know of other parents who are struggling and wondering how they can help their children.
I met Kelly through a group that our daughters are in together.  I was intrigued by her email address and decided to check out her website.  At the time I thought she was a food Nazi and smirked to myself when I saw her "Legalize Raw Milk" t-shirt.  Little did I know that I would be seeking her help in a few short months.
When my husband and I went to my son's spring conferences in March his teacher dropped a bombshell on us, "Do you think he could have ADHD?"
Admittedly, our son has always struggled with self-control issues.  I have dreaded going to conferences since he was in Kindergarten because it was always the same story, "He can't keep his hands to himself." "He makes inappropriate noises."  "He doesn't sit still."  "He doesn't pay attention."  I always chalked it up to him being a boy and me being a bad parent that couldn't teach him self-control.  It never dawned on me and no teacher ever suggested that it could be ADHD.  Well, when his teacher mentioned it this spring my husband went on the defensive.  His brother had been medicated for ADD when he was young and it was apparent that there were undesirable side effects associated with the medication.  My husband was not going to do that to our son!
Truth is, he is a wonderful boy and his energy is what we love about him.  We did not want to drug those qualities out of him.
So I wasted no time going home and researching ADHD on the internet.  I checked out several books from the library about natural treatments for the symptoms of ADHD.  The same word kept showing up, DIET, DIET, DIET!  It just made sense to contact someone who I knew was into food and see if she had any input…enter Kelly the Kitchen Kop. We met at her home for two hours.  She talked to me about healthy fats, alternatives to processed and unnatural sweeteners.  We talked about knowing where your meat, eggs and dairy came from.
I immediately started implementing changes based on our conversation.
It has been about three weeks since we have been changing our diet (primarily cutting out sugars and processed foods right now) and I cannot believe the change in my son.  After his birthday party both my mom and my sister commented on how good he was and that they could see a definite difference in him.  We aren't fighting him to do small tasks around the house.  He is not aggravating his siblings as much.  We only have to ask him to do something once instead of multiple times ending in a yelling match.  But, he is still our son!  He still has a ton of energy, he just seems better at controlling it.
I am enjoying being his mother again.
I haven't talked to his teacher yet to see if she's noticed a difference, but the changes we've seen have prompted us to continue moving forward.  We are planning to add raw milk to our diet, plant a garden this summer and we've even considered purchasing laying chickens so we know exactly where our eggs are coming from!
It is challenging for me because I have never enjoyed cooking or even being in the kitchen.
I've always shied away from recipes with more than a few ingredients or with multiple steps.  Now I'm soaking grains, making chicken stock and driving across town to the health food store.  Last night when I went to bed I had three things soaking on the counter for this morning and nuts crisping in my warming drawer!  My husband said he's never seen me so excited about anything.
I've never enjoyed feeding my family so much.
I'm having so much fun and it feels great every time I feed my family something that I know is good for them.  Thank you Kelly for your advice and support.  Thank you for putting up with my emails and my phone calls.  I feel blessed that God introduced you into our lives at a time when we could embrace all that you have to teach us about the food that we eat and how it affects our health and behavior!
Thanks for sharing your story, Kristin!
Please share your stories in the comments to encourage others.  🙂
Below I'm adding a few links to some topics Kristin & I have talked about recently that might help you:
Kristin on finding finding safe meat: "We watched the movie, Food, Inc. and were completely grossed out.  I will never buy meat from an unknown source again!"  If you don't have a local source, click here for safe, healthy meat.
Maybe you've tried changing your diet but haven't noticed improvements? You may need to look into the GAPS Diet.  (This diet is what I call 'The Big Guns', and also a MUST to read up on if you're dealing with Crohns, IBS, any digestive issue, signs of Autism, depression or anxiety, auto-immune disorders, and really any health ailment.)
Kristin's question about first baby foods: "I usually start introducing solids around 7 months old and our baby is ready.  I start with avocado and bananas.  I read somewhere that egg yolks were good too?  I'm pretty sure whites are something to keep away from until age one.  I figure Haley will have the best first food start of any of my children due to our "food conversion".  Do you have any recommendations?" Here is the feeding baby link I sent her.