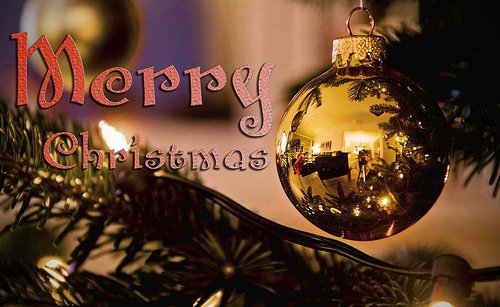 What do Christmas pictures of our home have to do with Health & Nutrition? What does any of it have to do with size 7x underwear?
I'm all about getting into the Christmas season however I can with my blog, and when I came across this neat idea for a tour of homes for Christmas, I decided to join in, even though part of it is about Christmas decorations, and not food. But everyone who joins in is also adding a recipe…and besides, I know you all like to nose around looking at other people's homes and decorations as much as I do!
Start tweaking!
So here's how I thought we could make it more applicable to the Kitchen Kop blog: while you're checking out the blogs, if you notice other recipes that could be tweaked a bit to make them at least a little healthier or more Weston A. Price friendly, comment below about it! Or add your own that you've already tweaked.
My Christmas decor
Part of the rules to join this carnival is that you have to post pictures of your own Christmas decorations, so following are some of mine. A little disclaimer, though: these are from last year when we had our bible study friends over. This year we're not doing any special entertaining, so the decorations aren't as picture-worthy.  (Also, here's a newer post with pictures from our bible study Christmas potluck at Mike & Lyn's.)
My sister has a gift for decorating, so I asked her to help me before the dinner. She helped me put together these neat centerpieces. You can't really tell how neat they looked from this picture. It was a silver round plate, with a white square plate on top. The silver candle has greens and gold beads and berries around it.
Okay, this one takes a little explaining… Kent ordered some size 7x whitey tighty underwear for a white elephant gift for a neighborhood party we go to every year. (You don't want to know what he did to that pair of underwear.) Since they came in a package of two, his twisted brain came up with the idea to hang up the other pair to use as a bathroom hand towel for our dinner party. We couldn't wait for the first person to go to the bathroom! Keep in mind they're folded in half in this picture! (I think if you click on the picture, you can see it bigger, but geesh, do you think I forgot to clean my mirror or what?!)
Now for my Christmas recipes
Okay fine, so I don't really have any "Christmas" recipes. Instead, browse through these dessert recipes and also some appetizer recipes, we all need more new ideas for Christmas and New Year's Eve parties, right?  Each one explains how I tweaked the recipe to make it a little bit healthier.
Be sure to join in on the chat in the comments below!
1. You could tell us what you thought of the Christmas home tour
2. As you were looking around at all the homes, you could let us know if you found a recipe that you'd like to "tweak" by making it a bit healthier or more Weston Price-friendly
3. Or you could share a favorite Christmas recipe that you have already tweaked to make it a bit healthier!