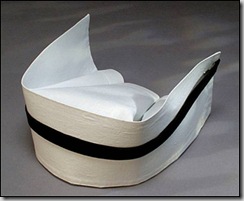 The below information is fresh from my in-box.  I thought I'd share it for those of you who may need one more reason to come to the Wise Traditions conference next month!  (Click the link for more information.)
I may look into this for my LPN continuing education credits.  I haven't worked as an LPN in years (which is one reason I'm glad I only paid for a one year nursing program), but I keep up my license just because you never know.  Once in a while I think about going back to it.  There's just something about being able to do whatever little bit you can to make things better for patients going through a rough time.  But can you imagine if I had to administer flu shots?  Or Hep B vaccines to newborns?!  Or if I had to tell a patient they should eat a low-fat diet?  Or if I had to bring them hospital food trays with nothing but crap on them?  I shudder at the thought.  At least I'd give them all an earful before they fired me.
Yeah, I think I'll stick to blogging for now.
Information from the Weston A. Price Foundation about CEU's:
We have received approval from several organizations for continuing education units for health professionals at Wise Traditions 2009.
CHIROPRACTORS (DCs): Maryland Department of Health and Mental Hygiene; Board of Chiropractic Examiners:  Approval received for 15.8 CEUs. (This is reciprocal in some states, please check with your state.)
NUTRITIONISTS: National Association of Nutrition Professionals (NANP): 15.8 Category I CEUs.  NANP requires only that their member get the Certificate of Attendance, which costs $5.
NURSING: This continuing nursing education activity is approved by the Maryland Nurses Association an accredited approver by the American Nurses Credentialing Center's Commission on Accreditation (ANCC), most states accept this.  15.8 contact hours.
ACUPUNCTURE AND MASSAGE THERAPISTS: National Certification Commission for Acupuncture and Oriental Medicine (NCCAOM): approved for 15.5 PDA points.
REGISTERED DIETITIANS (RD): Commission on Dietetic Registration (CDR): application submitted; approval pending.
When registering for the conference, you can register for CEUs. The cost for CEUs is $25 per day or $65 for the full three days.
For further information visit https://westonaprice.org/conferences/2009/ceus.html.
If you have questions, please send them to Kathy, Director of Continuing Education at [email protected].