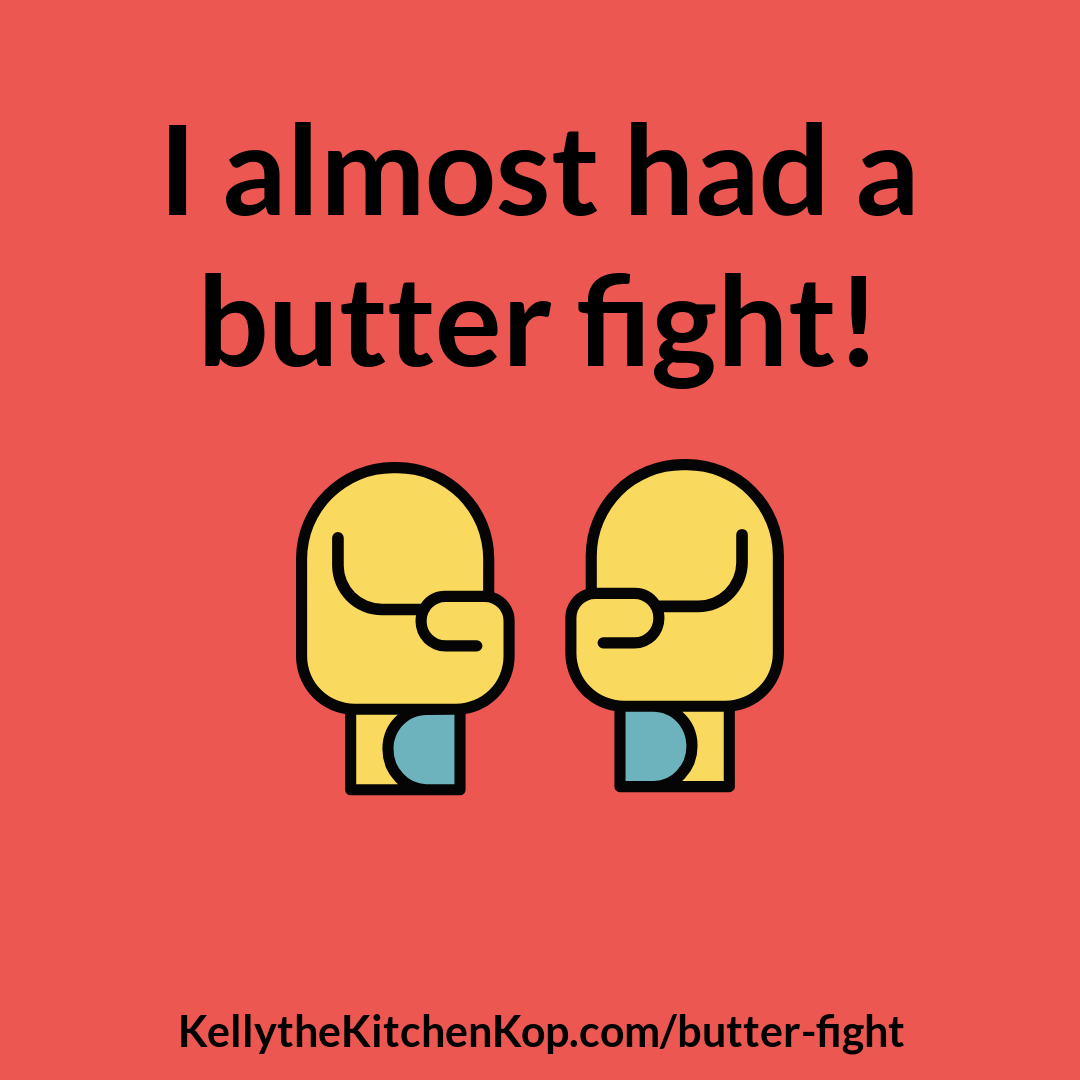 This is an oldie that I'm reposting just for fun!  🙂
Remember the article I posted last week about the family members going at it over the butter vs. margarine debate?  I almost had my own knock-down drag-out the other day!
I'm kidding of course.  We both remained very nice, but it got a little uncomfortable and I was glad.  Sometimes that motivates people to dig in and find the truth.  That's what prompted my own food conversion.  I pray that's what happens with this situation, at least someday…
So here's the story…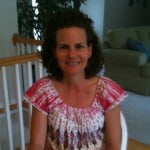 A couple weeks ago Sarah, the Healthy Home Economist, emailed and said she would soon be here visiting, bringing her son to a camp in the area.  She thought it would be fun to get together for dinner or coffee or something and so did I!  She was going to be here overnight so we asked her to stay with us before her flight back home to Florida the next morning.  I'm so glad she said yes.  It was really fun meeting and getting to know her and I know we'll always be friends.  🙂
After her son had been at camp almost a week, he called her and was upset.  He said he felt tired all the time.  Sarah was concerned that he was eating too many carbs and not getting enough healthy fats, and asked if I could take him some raw milk.  I was happy to, and the next day I also brought him pastured eggs and some bacon grease from pastured pigs to fry them in.
Sarah had called ahead so they knew I was coming and when I walked up here's how it went:
Camp director:  "I'm not sure if I can serve this to him legally.  I'll have to check with the inspector.  You know, there could be something harmful in this, and we don't want to be shut down."
Me:  "I totally understand that you need to be careful, but could you serve it with parent permission?"
CD:  "I don't know, I'll have to call the inspector and find out."  (Good news, later they got the okay from the inspector with written parent permission.  Isn't there just something so wrong about that, though?  That they need special permission to give him something humans have consumed for thousands of years!  Obviously, it's not the camp's fault, but just a sad state of affairs in general…)
Me:  "I brought these eggs, too, and some bacon grease from pastured pigs to fry them in."
CD:  (She literally shuddered.) "Oh we don't serve fat here."
Me:  "ANY fat?"
CD:  "No."
Me:  "Oh, that's terrible, no wonder he's not feeling well!  The kids NEED these healthy fats."
She was definitely uncomfortable and went to put the milk and eggs in the fridge while I was still holding the bacon grease and talking to her daughter.
Me:  "What do you fry eggs in and stuff?"
Daughter:  "Oh, maybe a little bit of olive oil."
Me:  "Eggs in olive oil?  Butter or bacon grease would be better, do you have butter here?"
The camp director walked back up and said, "No."
Me:  "No butter… in the whole camp?!"
CD:  "No, kids these days are getting fatter, saturated fats like butter and this (pointing to bacon grease) is why."
Me:  "Noooo!  Not healthy fats like these, the fake fats are the problem!"  (Among other things, but I didn't go there.)
CD:  (I could literally feel the wall going up.)  "I don't have time to debate this, I've only got 30 minutes before I have to ……"
Me:  "OK, but could you please cook his eggs in this bacon grease?"
CD:  "Yes, we will."
Me:  "OK, thank you!"
We left smiling at each other and it was all good, but I hope I made her think. 
Mostly she probably just thought I was a wack-job.  Best case scenario would be if she was online doing some searching within the hour…but I'm doubtful.
I got back into the van with the kids and told them that the camp director and I just had a bit of a disagreement and Kal said, "Mom, it probably didn't help that you had on your 'Legalize Raw Milk' t-shirt."
Oops, I didn't even realize what I was wearing!
When I called to tell Sarah she gasped, "NO BUTTER IN THE WHOLE CAMP?!"  I could tell she'd probably have a post coming soon on this, too.  But mostly she was worried about her son.  I know she couldn't wait to get him home and filled back up with plenty of real food.
I went back to the camp two more times, once to drop off more milk, and the last time to pick up my milk bottles as camp was wrapping up–and both times I could tell she wasn't real comfortable having me there again.
Be sure to go check out Sarah's post, where she tells you what to think about when sending your child to summer camp.
On a shallow side note…
Do you want to see the picture that prompted my latest hair cut?  Are you sure?  Because it's scary.  Here's me with Sarah before we went out for a walk the day she visited–the "before" shot you could call it (and Sarah's got such cute, naturally curly hair!):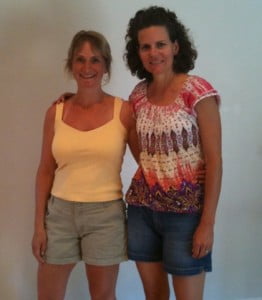 Now here's the "after" shot right before Kent & I went to a wedding recently–still not my fave photo ever, but better than the "before" at least: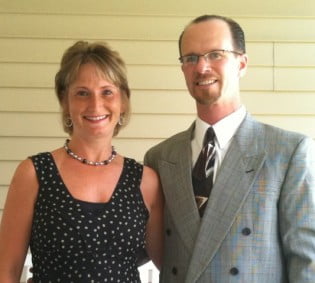 Have you ever gotten into it with anyone over butter vs. margarine, or any real food issue?  🙂