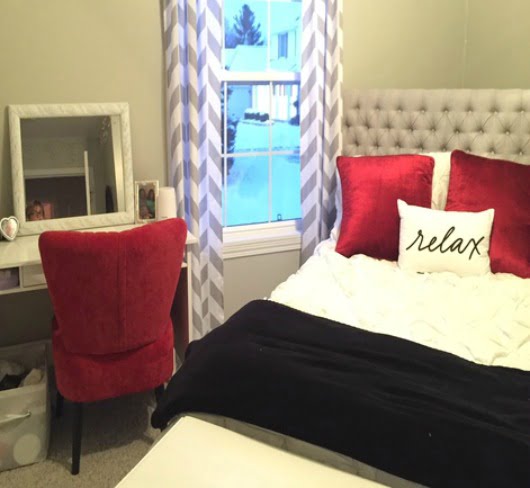 I told you that I'd be sharing the rest of our redecorating pics here, and they're finally ready!  (Go here for the pics of my new office and 2 of our bathroom remodels.)  Today I'll show you our daughter's room and the kids' bathroom.  🙂  I love using lots of color, can you tell?!  We mostly just changed the countertop, mirror, faucet, rug, and light in the kids' bath: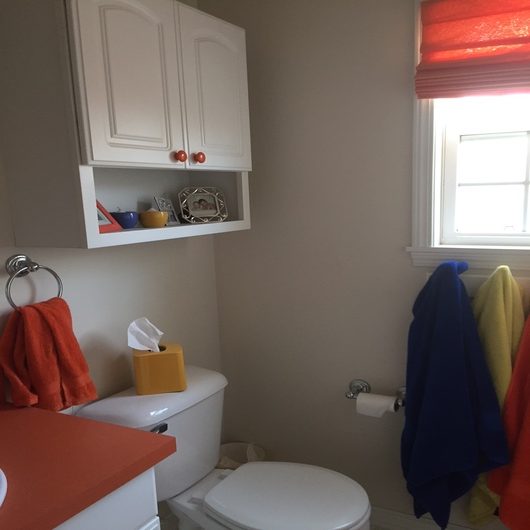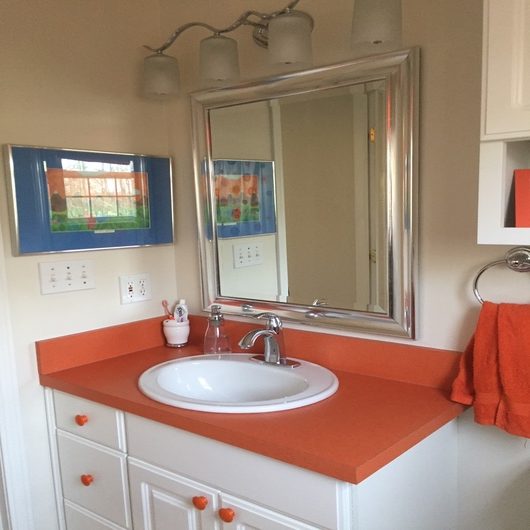 I got new coordinating towels so they could quit arguing about which one belonged to whom, so now they always know which color is theirs: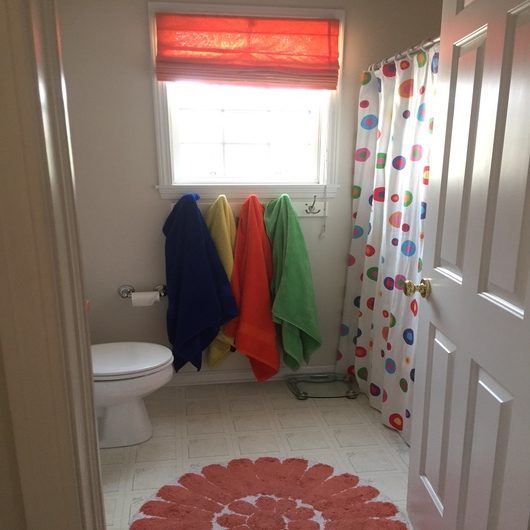 Here's our daughter's room, she wanted to get rid of her pink walls for a long time and now she loves her new room and so do I: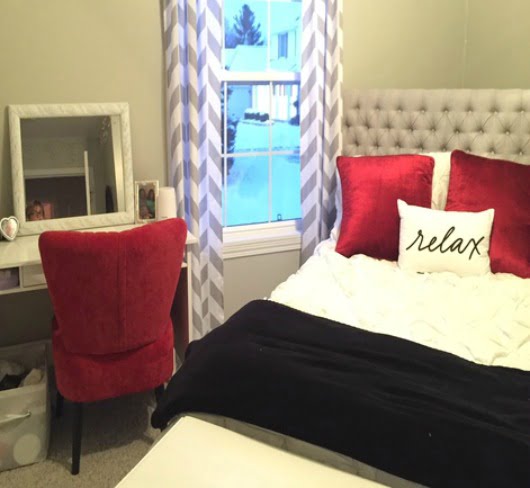 (The curtains were from here in case you're wondering and we got her headboard here.)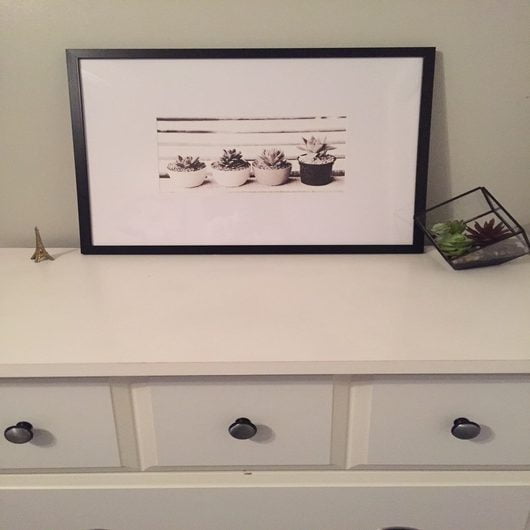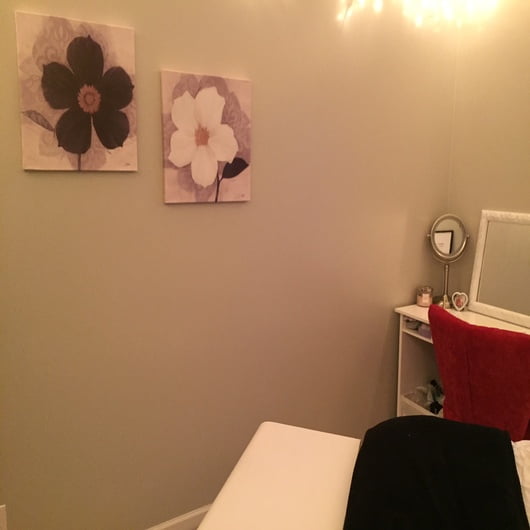 This was a cedar hope chest that our neighbor friends had out by the road (in the rain) to get rid of!  My brother repaired it and painted it for us, isn't it cool?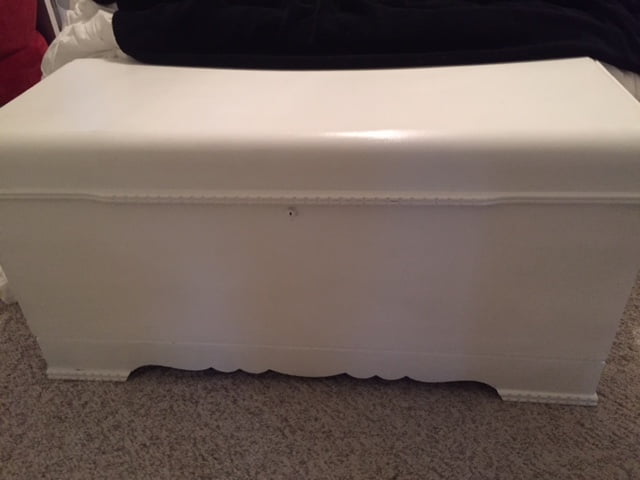 Here are more decorating posts/pics if you want to see them:
That's all for today guys!  And remember if you ever wonder what other food or products I love, be sure to check out my resources page.  And if you ever need recipe ideas, check out my index of recipes here.  🙂