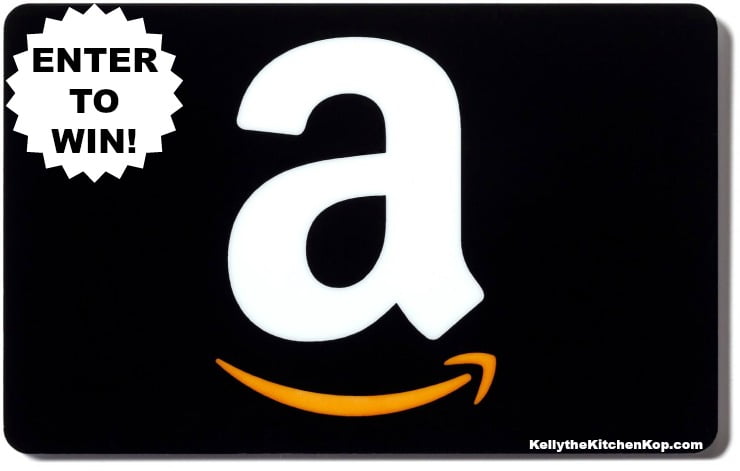 Wonder why I'd give away $125?
Here's why:  I'd really like to get new people signed up for my Kitchen Kop emails so more can be reached with the truth on how to be well in this crazy world.  Will you give me a hand?
Here are the incentives…  🙂 
***YOU will feel good knowing you're helping friends and loved ones get connected so they can be healthier, and you'll have a chance to win $125.
***THEY will get to choose how often my real food/healthy living emails hit their box, and then have access to my helpful printables…
Here are the printable health guides available (so far):
Real Food Ingredient Guide — this is the whole first chapter of my book.  This will help you know which food to choose and why.  It's great for those who say, "Just tell me what I should be eating!"
Real Food Time Savers — For those who say real food takes too much time.
How to Afford Real Food — For those who say that real food costs too much.
Homemade FAST Meal Ideas — Time saver fast meals to keep you out of the drive-thru on crazy days.
Real Food Snack Ideas — We all need more healthy snack ideas, right?
How to Get Rid of Head Lice Naturally — Keep it on hand for if/when head lice hits your house.  (We survived and you can too!)
How to Nontoxically Eliminate Bed Bugs — With DIY instructions for how to make an inexpensive bug trap.
Top 25 Simple Ways to Boost Your Health with Apple Cider Vinegar — You won't believe all the ways this can help you feel better and all the remedies that have ACV as the base.
(Already get my emails but need access to these free printables?  Email my assistant [email protected] with the subject: PRINTABLES.  She'll verify you're subscribed and get you fixed up.)
Here's what I'm asking you to do for something different and for your chance at $125:
1. If you're not already subscribed to Kitchen Kop blog posts via email (you can choose daily, weekly, or monthly), click here to sign up.
2. Next, click this link!  Tell me in the comments what you'd buy if you win.
3. Ask your friends or loved ones to join us!  Two options:
Email 3-5 or more friends, copy me on the email ([email protected]), and then comment saying you did.  (I'll pick the winner based on entries in the comments, so don't forget to comment.)
Share on YOUR Facebook page with a link to THIS post.  Copy the link to that post (right click on the date, or it might say "today", to copy your post link), and paste it here in the comments.  ***Again, this is a post you share on YOUR page. (Reminder: I'll pick the winner based on entries in the comments, so don't forget to comment.)
Be sure to stay signed up for future giveaways!
NOTE that it may be a short giveaway so enter now. 
Watch your inbox because I'll announce the winner in an upcoming Mix-up post once we verify that the winner DID do all 3 things above.  Until then you can enter once a day.  I'll choose a winner using Random.org based on the number of comments — the number of eligible entries received determines the odds of winning. No purchase necessary to win. Offer good only for those 18 or older in the U.S. only. You may want to check out my privacy policy, copyright, disclaimers, terms & conditions. Void where prohibited by law.