Kent has suggested I add a post with a key to the various abbreviations you may come across here.  I thought it was a good idea, but I need your help.  I'm sure I missed quite a few, so I hope you'll comment to let me know which ones I need to add – please include any abbreviations you may have seen in your travels throughout the web, and then I'll come back and put them in this post.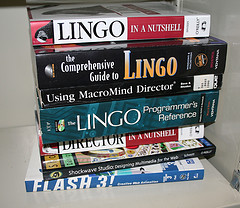 PC = politically correct (I'm anti-PC, in case you haven't noticed!)
LF = low fat
FF = fat free
SF = sugar free
HFCS = high fructose corn syrup

BS = blood sugar (I'm pretty sure you already know the other definition)
GM = genetically modified
EO = essential oils

CO = Coconut Oil

CLO = Cod Liver Oil

FCLO = Fermented Cod Liver Oil
IMHO = "in my humble opinion"
b/c = because
HTH = "hope this helps", "hope that helps", "happy to help" (this one stumped me good)
IRL = "in real life"

WAP = Weston A. Price
WAPF = Weston A. Price Foundation
NT = Nourishing Traditions (refers to the Cookbook OR the NT way of eating)
RD = registered dietitian
LOL = "lots of laughs" or "laughing out loud"
FB = Facebook (Add me as a friend on FB – let me know if that link doesn't work)
"Twitter"/"Tweets" = (Follow me on Twitter) Twitter is another type of "social media" like Facebook, only different.  You add updates now and then ("Tweets") and then you can be "followed" or follow others.
RFW = Real Food Wednesdays

RFM = Real Food Media
DH = husband
DW = wife or dishwasher (a commenter said, "maybe the same")
SIL = son in law or sister in law (this one had me stumped for hours one day when someone wrote it in a comment, I think I finally had to ask Cheeseslave what it meant!)
DS = son
DD = daughter
FIL = father in law
MIL = mother in law
DM = mother
DF = father or friend or fiance
BF = boyfriend
GF = girlfriend
What other ones should I add?
Check out this awesome glossary of Real Food terms from Jenny!
photo by cogdog