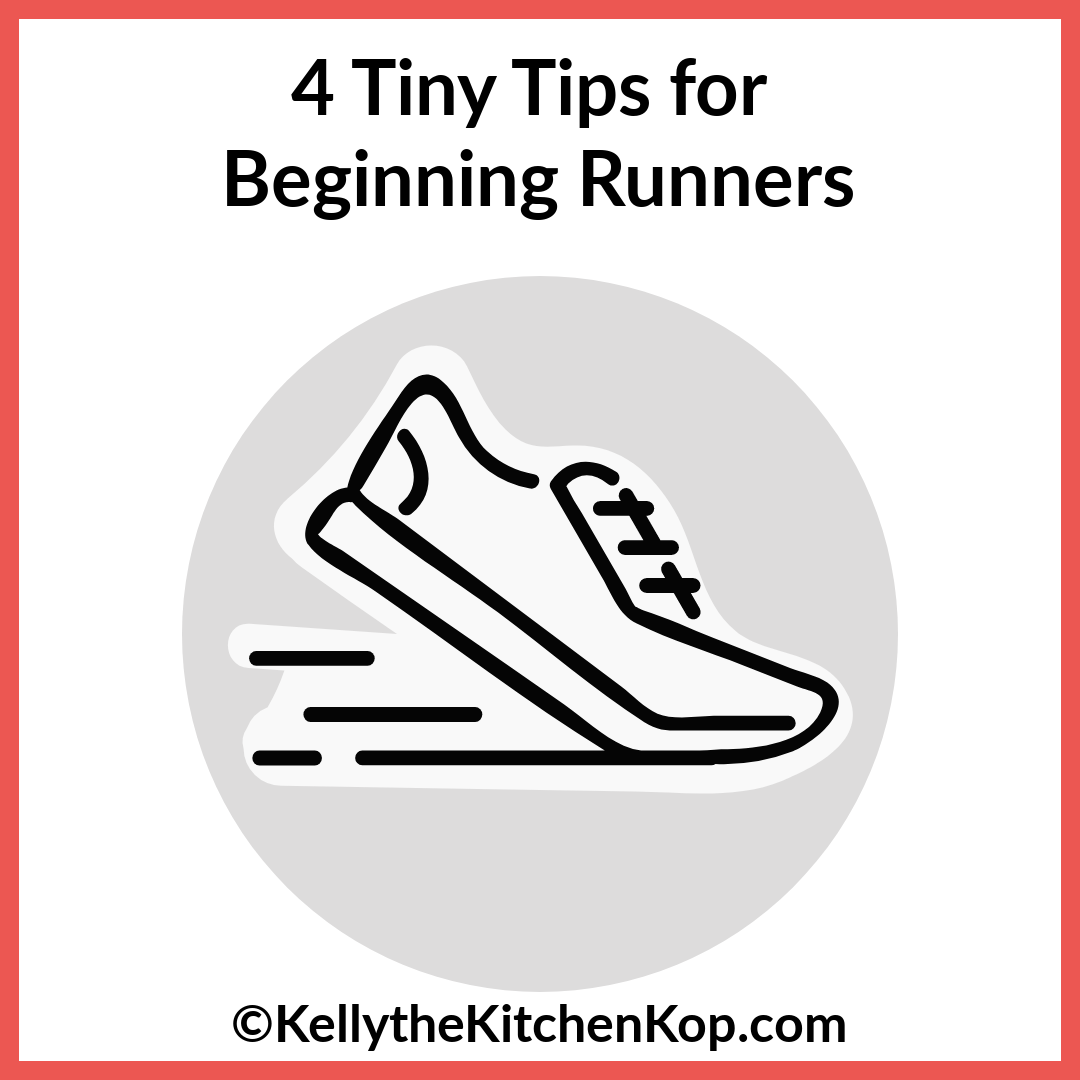 No matter what exercise you've found is best for you, they all have various tips and tricks that you learn with time. I want to share a few things that I've learned in case there are any beginning runners out there, or someone like me who just wants to see if they can do it.
Until I was almost 40 years old, I thought I "couldn't" run because I got winded too quickly, my muscles shouted at me in pain, and often I'd get a side ache. Then I overheard Kent telling someone, "No, I don't think we'll ever get Kel out there running..." He had every reason to believe that, but I'm just stubborn enough to take that as a challenge. Not to mention that my upcoming birthday was good motivation. So I self-taught myself a lot about running, and here are the things that I wished someone had told me earlier…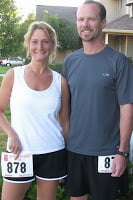 4 Tiny Tips for Beginning Runners
1.  Very few runners like to run. How do I know this? Well, from my highly scientific research that's how… OK, fine, so maybe I just asked all the runners I know. Not many said they like it while they're running. (I can only think of one.) I certainly don't. So why do I do it? It's the oddest thing–I realized recently I'm now one of those I'd heard about who crave running…especially on a perfect weather day. There's just something about it. It's partly the good feeling of moving after sitting on my butt so much working on this blog. And partly it's the feeling of knowing that I can. Not far, not fast, and not well, but I can. That itself is exhilarating, because I never thought I could!
2.  It's supposed to hurt. It usually hurts. It's normal for it to hurt. This is what I say to myself when my muscles and lungs are screaming for me to stop and walk a bit.  I'm constantly forcing myself to ignore them.  Now, don't be crazy about this. I'm not talking about, "I'm injured but I'll keep running" pain, and I'm for sure not talking about, "I think I'm having a heart attack" pain. If your body is telling you to stop for those reasons or any other good reason, don't be a fool, you need to listen.
3. Did you know there's an easy way to make a side-ache go away? Why didn't anyone tell me this?! I had to figure it out myself: when you get a side-ache, it means you're not exhaling completely and blowing off all of your CO2. Simple as that. (There may be more to it, but it's that simple for me anyway.) So when I feel one coming on, usually when I'm distracted and not focused on my breathing, I'll be sure to blow ALL the air out of my lungs with the next few breaths. This is not always easy when every cell in your body is screaming for you to inhale, "need…more…oxygen…", but trust me, it works.
4.  Even though I crave it, this still doesn't mean I'm out there as much as I'd like. No matter what your preferred exercise is, sometimes life just takes over and you'll go through streaks where you won't be doing it as often as you wish. If it's been a busy day and I have to choose between reading or playing with the kids and taking a run, I'll choose being a Mom every time. Sometimes when I'm up too late working on this blog and have to choose between going for a run and getting some much needed sleep, I'll make the smarter choice and sleep. You know the difference between making excuses and just not being able to fit it in that day. If you can't cram that one more thing in, get over it. Just do it again when you can. It's been really tough for me to learn this: we can only do so much!
I'M SURE YOU HAVE MORE TIPS OR THINGS YOU'VE LEARNED ABOUT EXERCISE, PLEASE COMMENT BELOW TO SHARE!
More you might like: