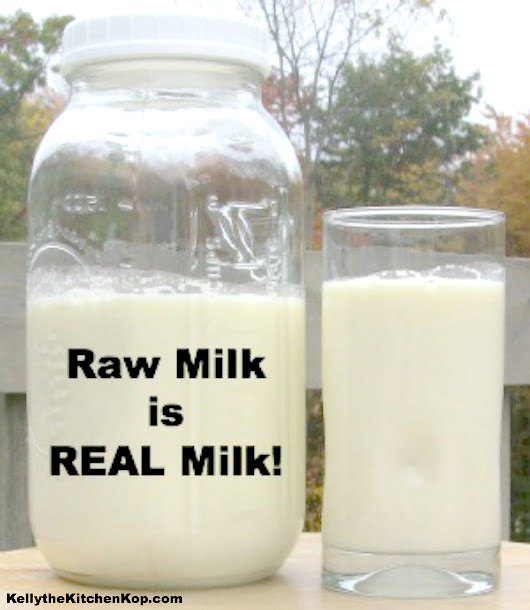 Have you been told you have osteopenia, the precursor to osteoporosis?  If so, find out today how one reader reversed it!
A while back I did a phone consultation with a woman named Elaine.  She told me a story that is wonderful on one hand, because of her healing, but frustrating on the other hand when I heard a little side note to the story…
She had been looking around online and found an interesting website.  Here's what she told me:
"They seemed biased against raw milk, but not harshly so, so I felt safe sharing my experience.  I was on the site, reading the posts between the editor and others, with the editor always holding firm that raw milk was dangerous.  She was adamant about it, but it did seem that she was trying to be fair to the posters.  I decided to comment about the benefits of what raw milk did for me, so I wrote something like this:
"I have been reading your posts about raw milk which are very interesting but I would like to tell you what raw milk has done for me.  Every time I have had a bone density test, my results have been very good but then a few years ago my results came back as having "osteopenia" (the precursor to osteoporosis).  I was devastated, worried some, and then actually forgot about it.  Last year my doctor suggested I have another bone density test.  The results came back with the ostepenia "reversed."  The doctor was surprised so I asked her if she wanted to know what I was doing?  When I told her the only thing I had changed in my diet was that I was drinking raw milk (for about a year, at the time), she asked me if I wasn't worried about the bacteria.  I told her I was more worried about bacteria in pasteurized milk. Raw milk is like "gold" to me!"
A few days later, I was curious as to their reply to me and when I tried to get on the site with my iPad, it said, "You are banned."  When I tried my regular computer, it said the same thing."
(By the way, Elaine also added:  Kelly, if you want a copy of my bone density results, I can scan it for you.)
So first, do you know anyone who has also reversed their osteopenia?!
And next, can you believe this:
They not only took her comment down, but they banned her from the site!  
So after she told me all of this, I took a look around online and see that it's a site run by ATTORNEYS who are trying to drum up food poisoning clients, so of course they won't publish a comment like that!
Their site is full of big read buttons reading, "Tip Line" or "Report your food poisoning case."
In all fairness, though, at least they're forthright about this fact on their About page:
"Food Poisoning Bulletin is a Google news source for consumers to alert them to food recalls, food poisoning outbreaks and food safety news. Our goals are to empower consumers and make the United States food supply the safest it can be.

Food Poisoning Bulletin is sponsored by PritzkerOlsen, P.A., a leading food safety law firm. The firm represents food poisoning victims throughout the United States.  Our publisher is Fred Pritzker, senior partner at PritzkerOlsen, P.A."
I looked around a bit more and was in shock at one comment I found by the editor:  (This was unrelated to Elaine's comment, and bolded words were my edit.)
"There was an outbreak in 2000 in Pennsylvania caused by pasteurized milk that sickened 93 people. But that product was contaminated after pasteurization. The problem with raw milk is that it is inherently contaminated as it comes from the cow because the cow's anus is located right next to her udders.

Any product can be contaminated at any point along the supply and production chain. And I did find the outbreak you're referring to. It was in 1985 and sickened 16,000 people. Again, the product was contaminated after pasteurization, but I stand by the fact that raw milk causes far more outbreaks and illnesses than pasteurized milk, especially considering that far fewer people consume raw milk. Those statistics from the CDC are accurate."  Source
A Big Raw Milk Question for You
So what I'd love to know is, how in the world did all those people who drank raw milk for centuries get by, what with the cow's anus being right next to her udders and all?
In case you're not sure, yes, I'm being sarcastic.
Pretty shocking, though, don't you think?  Again I have to ask, where has common sense gone?!
We drink raw milk and have for years.
Watching my kids gulp it down always makes me feel great, knowing how much nutrition they're getting from this superfood.  Is there a risk in drinking it?
As Joel Salatin says, "Life is risky, you can die from it!" 
Yes there's a small risk, but no more risky than eating raw produce, and I'm not snatching carrots out of my kids' hands either.  On the other hand, though, there is a 100% chance that this food will nourish us.  Know your farmer, know how the cows (or goats) are raised, know your source – that's what's most important.
Do you drink raw milk?  
What do you say when people ask if you're worried about drinking it or giving it to your kids?