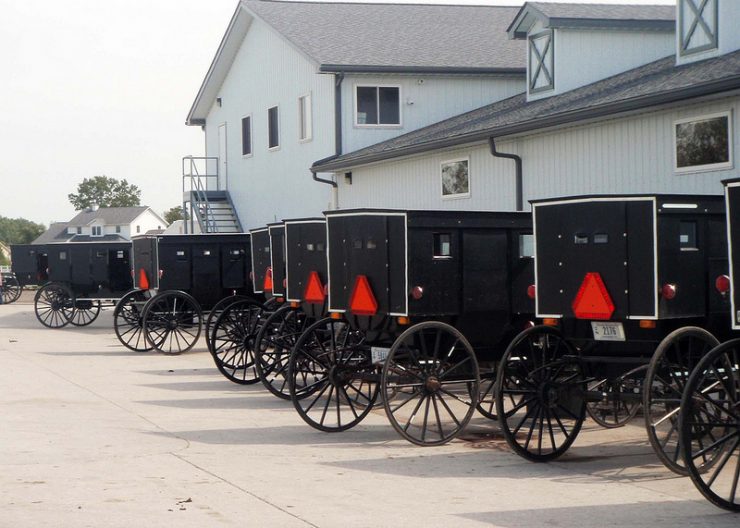 Last week I told you about an Amish farmer on trial, Sam Girod, and his terrible, dangerous crime of making homemade salves — read the back-story here:  Amish Father of 12 Thrown in Jail.
The trial is over and I still can't believe how all of this went down.  It just doesn't seem real…  Hello?  Is this the United States of America?!
Sam Girod was found guilty of all 13 charges.
I've read the updates from Sally Oh on day 1, day 2, and day 3 — the final day of the trial.  My heart aches for Sam and his family, but I just don't understand why he didn't utilize a professional attorney instead of representing himself, as this likely would've made ALL the difference.
Here is an excerpt from the report on day 3:  
(Get the full report on the final day of the trial here.)
Sam's closing arguments rambled through the few points from his recent defense testimony, describing that he had lived a quiet life on 100 rural acres and started making chickweed salve with no intention of selling it. He gave it away for 8-12 months. Sam restated that he acted in good faith and with malice toward nobody, and nobody was harmed by his products. The information was presented in a seemingly random order and without substantiation because he had not cross examined the FDA's witnesses who were hostile to the FDA and could have provided support for Sam's case. Sam described how he removed all skin cancer claims at the FDA's request even though he clearly believed the claim to be true. He reiterated that nobody was harmed by his products and he had many satisfied customers. He stated that there is nothing harmful in the chickweed salve. He described emphasizing to Mary Miller that he didn't want her to get into any trouble "on account of my stuff", and this was what the prosecution claimed was federal witness tampering, a felony with a penalty of 20 years in prison and a $250,000 fine.
Sam made simple declaratory statements of truth.
"There was never an injured party in this case."
"I'm not dealing with drugs. Their testing will show that."
"I did not purposefully or knowingly violate one law. That's not what I do."
"I changed the labels on different times but I kept getting harassed."
"Most of all, it's taken some of our freedom away."
Ultimately, Sam's closing argument was not as compelling as it could have been. The FDA dermatologist had testified that the FDA approves drugs based on a strict risk/reward basis, maligning Sam's products and implying they wouldn't have been approved on that basis. Sam could have recounted the great harm caused by FDA approved drugs to demonstrate that their regulation is not protecting the public. Sam could have compared the risk/reward ratio of his chickweed salve which had documented benefits to many people and harmed nobody with the FDA approved drug Latisse. This drug is FDA approved for the purpose of growing longer and fuller eyelashes. The FDA required label lists known side effects including blindness and birth defects. You're blind and your baby is deformed, but your eyelashes are to die for. In fact, the FDA approves a great many "lifestyle drugs" with serious side effects because that is in the best interest of their large pharmaceutical "customers", to use the FDA's own terminology from their internal emails. This is the agency that has relentlessly persecuted Sam Girod, and they were all well paid with millions of our tax dollars for this persecution of a peaceful and hard working Amish farmer who made herbal salve that harmed nobody… but he didn't follow the rules.
The Verdict
The officers of the court appeared nervous when the 32 court watchers filed into the court to hear the verdict, with a small overflow crowd in the hallway outside the small courtroom. We were repeatedly warned to maintain order, no matter what they verdict may be. They are apparently not too accustomed to having the public take any interest in these federal court cases, and they seemed to be anticipating a guilty verdict and an angry mob, even though most of the court watchers were Amish and none of the court watchers had demonstrated the slightest evidence of prior misconduct.
The jury returned guilty verdicts on all 13 charges. Not only that, but they found Sam guilty of each separate part of each count, even when only one part would be needed to make Sam guilty of that count against him.
The jury was polled and asked if the verdict as read represents their verdict in this case, and each answered, "Yes."
The judge will sentence Sam at 10:00 AM on Friday, June 16th 2017. Until then, Sam will presumably be incarcerated in the Fayette County Detention Center.
Sam requested home release until the sentencing hearing and he was denied based on his previous fugitive status, and his involving others in the community. This was an oblique reference to the fact that Sam was not a fugitive from justice and was reportedly under the protective custody of the Bath County sheriff. The former Bath County deputy had testified, presumably as a subpoenaed witness, but we heard nothing at all with respect to Bath County sheriff Tuffy Snedegar. The federal court was apparently reluctant to jump into the briar pit of federal jurisdiction versus the constitutional power of elected sheriffs as the supreme law enforcement authorities in their counties.
Excerpt from the conclusion:
Given how out of his element Sam was, the prosecutor's great legal victory was comparable to a high school football player beating up a grade school special needs child, but I guess a win is a win. That's a resume' builder. Maybe next time they'll let her try a case against a lawyer instead of a pro se case where her legal opponent is an Amish grandfather.
Milling around outside the courthouse after the trial, there was a lot of crying, angry stares and looks of shocked disbelief. Many people felt a surprising sense of shame that such an injustice happened in our country.
 What you can do now to help:
More you might like: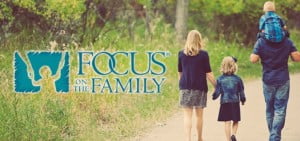 Need help knowing what to buy at the store and which food is REAL food?  Click here for my book, Real Food for Rookies.