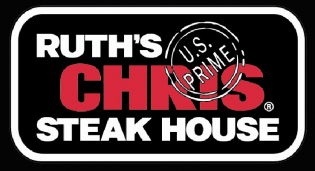 Time for Ticked Off Tuesday!
I thought we'd do something different today, just for fun…and don't miss the follow up to this post:  Thankful Thursday.  🙂
Over the weekend we got talking with friends about stupid stuff that ticks us off, and Kent suggested I turn it into a post, since we covered some heavy stuff around here last week.  (Still feel like chatting about reproductive health anyone?  The comments are still going.)  So today, I'll share a couple and then you can share yours.
Only one rule for Ticked Off Tuesday:
It can't be anything too deep.  Today let's just whine about the dumb stuff that doesn't really affect your life in any significant way, that way we'll keep it fairly light, OK?  After all, compared to the problems most people deal with daily, this kind of stuff is really no big deal, but it's fun to let it rip now and then, don't you think?  And then we can move on with our lives…
Dumb things that annoy me:
Ruth's Chris Steak House.  Who names a restaurant that?  I feel like I have a lisp every time I say it.  The bummer is, I can't even complain about it properly this morning now that I read all about Ruth on their site and how that name came to be, it's an interesting story and I'll bet I would've liked her.  We've got one here in Grand Rapids, but have never been there since we heard it would be a $200 meal.  Ouch.  Sadly, they probably only have corn/grain fed steaks there like most steakhouses anyway.  We might save up for a $200 meal if we could go out and enjoy grass-fed steaks!
Fifth Third Bank.  Really?  Is it just me or is that not the dumbest bank name you've ever heard of?  To make matters more annoying, our awesome minor league ball park here in town used to be called Old Kent Park, but guess who bought Old Kent Bank?  Yep, you guessed it.  Now our West Michigan Whitecaps baseball team plays at Fifth Third Park.  Ugh.
Your turn, what stupid stuff ticks you off? 
I can't wait to find out!  🙂