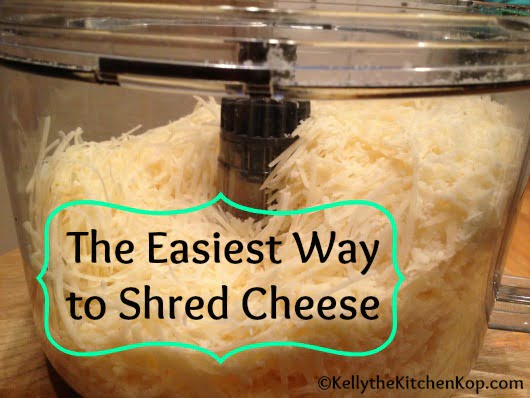 It wasn't that many years ago that I regularly purchased…get this…Velveeta or Kraft American slices, and I called it "cheese" too!  Our poor kids, the junk we used to put into their bodies makes me sick now to think about it.
Please, when it comes to cheese, either slice or shred your own, or use real cheese slices with no junk in the ingredients list, NEVER Velveeta or American – both are highly processed junk food. It even says on the labels, "processed cheese food", that's your first clue to step away slowly. Other cheeses at the store have chemical preservatives, so watch for that too.
The Easiest Way to Shred Cheese
I used to be a lazy cheese snob and bought all my cheese for recipes already shredded.  This is very expensive, especially if you buy organic, AND the pre-shredded cheese has anti-caking chemicals!
Nowadays I buy my cheese in big hunks (MUCH more economical) and easily shred it myself with my Bosch slicer/shredder.   No more worries about burning up my food processor motor trying to shred cheese (yep, I've ruined one this way), the Bosch can handle anything. This may sound crazy, but you should see the beautiful shreds it makes as the machine just softly hums and does its work.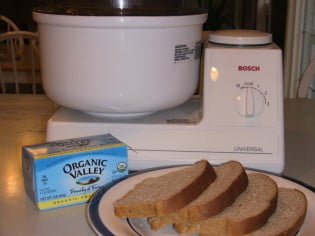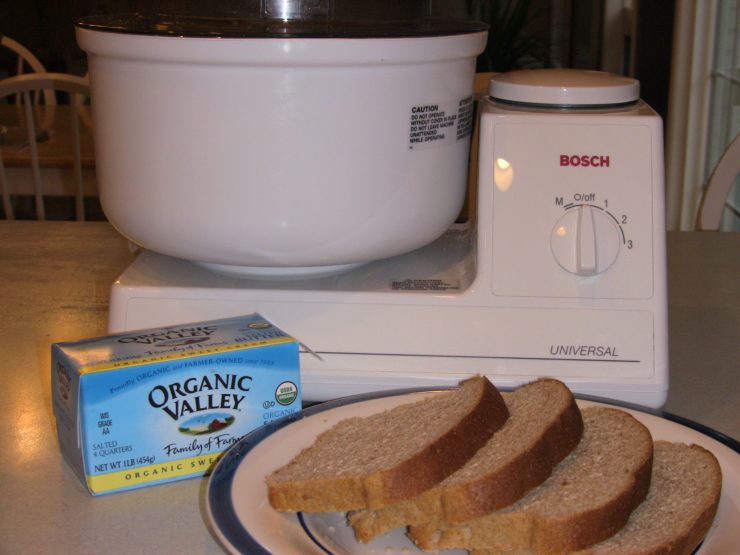 I will often shred many hunks of cheese at once and then toss it into freezer bags, usually 2 cups at a time, label the bag with the date, and throw it in the freezer to have on-hand for recipes.
You could also shred it by hand with one of these box graters, it's really not that tricky.  
Usually I get one of the teenagers to do this, but make sure they watch their thumbs, I've lost skin that way before!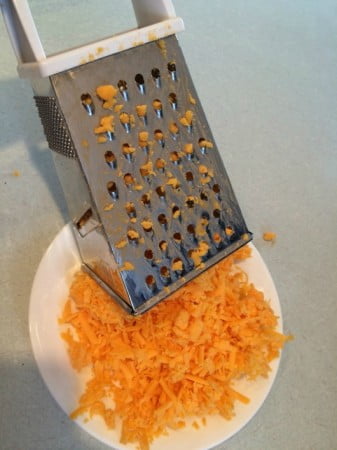 photo by wnyc and another photo by cwbuecheler