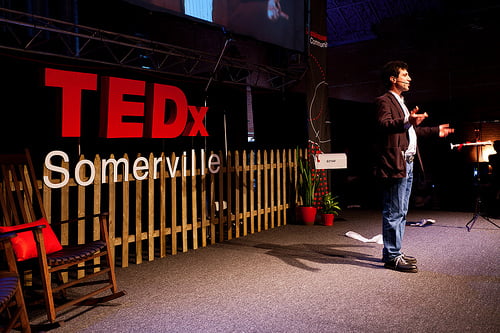 See if this gets you all riled up, too…
(Before you read the post below, you may first want to read a basic GMO definition here.)
TEDx sent a letter out the other day to the TEDx community warning them about "bad science and psuedoscience".  Granted, they should be careful about what they promote on their stage, but guess what they're lumping into that category?
"The consequence of bad science and health hoaxes are not trivial. As an example, Andrew Wakefield's attempt to link autism and vaccines was exposed as a hoax last year. But while his work was being investigated, millions of children went without vaccines, and many contracted deadly illnesses as a result."
Yeah, right!  Wouldn't you like to know exactly how many children "contracted deadly illnesses" as a result of not being vaccinated?
There's more…
According to them, one "mark of bad science" is if it "Has failed to convince many mainstream scientists of its truth" and "Speaks dismissively of mainstream science".
Seriously?  This is a good reason to reject a TED talk?  The majority of mainstream medical professionals still put their patients on lowfat diets and cholesterol meds!!!!  Where's the common sense?!  (Read more here about the myths surrounding healthy fats and the dangers of cholesterol meds.)
And get this:
Here's what's on their "red flag list":  "GMO food and anti-GMO foodists" and "Food as medicine, especially to treat a specific condition: Autism and ADHD, especially causes of and cures for autism".  They go on to say, "Because of the sad history of hoaxes with deadly consequences in the field of autism research, really look into the background of any autism-related talk. If you hear anything that sounds remotely like, "Vaccines are related to autism," — RUN AWAY."
Wow.  Apparently they've never met my hundreds of readers who have been healed by Real Food!  And most of you probably know someone, too.
And GMOs – really?!  The latest scary stats on those aren't enough to convince them?!
The worst part is that they're lumping all of the above with things like "crystals, pyramid power and time travel"!!!!!
You can read the whole article here:
A letter to the TEDx community on TEDx and bad science.
I couldn't figure out how to leave a comment there, but if you can, you might want to let them know what you think.  Also, please share this post and help make some noise about this!