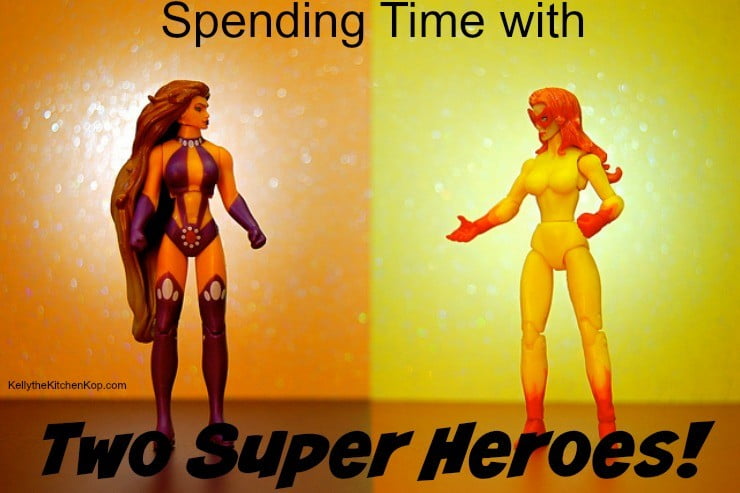 By Joanie Blaxter, founder of Follow Your Gut
Did you notice?  I've been away, and can't tell you how glad I am to be back here writing for Kelly the Kitchen Kop again!
Over the past month I took a break from writing to:
Attend the phenomenal Weston A Price Foundation Wise Traditions conference in Anaheim November 13-15.  I got to see again, as well as meet for the first time, many wonderful Real Food buddies.  And, directly afterwards, just as a fluke of scheduling, next had to…
Go home for 3 days, repack, drive back to the Los Angeles airport and…
Fly from LAX to Boston to…
Spend a stellar two weeks with friends and family, including Thanksgiving with my daughter and ex sister-in-law (she's still part of our family), have wonderful visits with my brother, my best friend, plus multiple other family members and friends, AND… (Drum roll, please!)
Interview for a job opening as the California sales rep for a small, east coast-based line of premier supplements and personal care products. But more on that in a later post, wink, wink…
#1 Super Hero
So, yes, it was a busy, busy time with many highlights crammed one on top of the other! Nevertheless, you know what was one of the absolute best events of the whole time???
HUGGING KELLY IN THE FLESH!!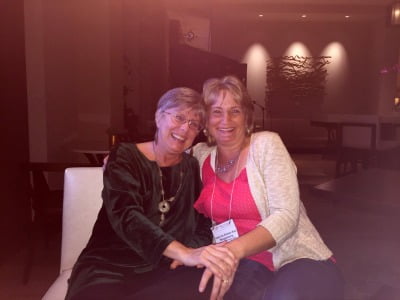 Kelly and I first met three years ago, the last time the Wise Traditions conference was held in California, which was in Santa Clara in 2012.  At my suggestion, she did an interview with Sharon Palmer, a local farmer here in Ventura county, and Victoria Bloch, the Weston Price chapter leader at the time for east Los Angeles.  Both had recently been arrested on charges related to selling raw milk. See Kelly's interview here: "Mom, why do we farm, why do we work so hard when you're going to go to jail?"
After that conference, Kelly signed up for my tiny, local, 200-person weekly newsletter and, much to my surprise, given how incredibly busy her life is, would actually even read it! As a result, she would periodically have me guest post for her (see Joanie's Column Archives).
Then, last April, she did me the huge honor of asking me to become a regular, weekly columnist for her blog and our long distance friendship bloomed!  The last eight months, Kelly and I have become very regular text-and-phone buddies.
So, yes, not only was it a mah-velous sistah experience to actually hug her again for real and not electronically, but here's what else I noticed while I was at the conference…  Kelly was everybody's favorite!  I mean that.  All the other bloggers, staffers, chapter leaders, all the people "in the know" love spending time with Kel.  And no wonder!  She's devout and ethical, yet fun, also generous, compassionate, open-hearted, authentic and friendly as all get-out.
In other words, exactly like she comes across in her blog.  🙂    
So, really.  No kidding around, if you ever have the chance to meet Kel… DO IT!  She's the best.  (Yes, Kel, you HAVE to publish this as is!)
(This is Kelly here, blushing, and feeling funny about this being posted on my blog, but gosh it's so nice…  Thanks Joanie, I loved hanging with you too!!!  That's what's SO awesome about the Wise Traditions conference each year, you see all these wonderful people in person who you already feel like you KNOW from being friends online, like all of YOU, my sweet reader friends — I'd love to meet you in person someday, too.  Here's my conference recap post.)
#2 Super Hero
Another peak moment from my recent travels was visiting Kristin Canty's acclaimed new restaurant in Concord, MA, Woods Hill Table.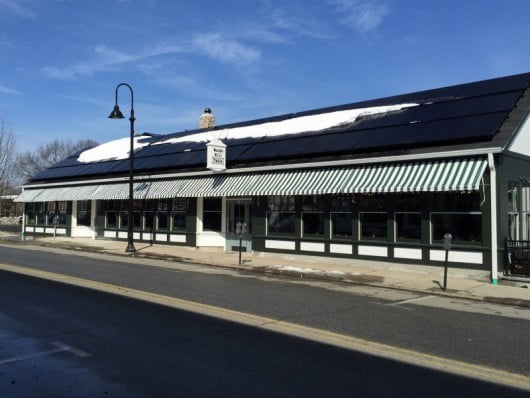 Anyone who knows Kristin understands that she is, um, well… Wonder Woman.
As a  mother of four and Weston Price chapter leader, she was horrified to discover how artisan raw milk, cheese suppliers, and co-ops across the country are being hounded by regulatory authorities.  She approached filmmaker after filmmaker to document the issue.
One of those filmmakers finally said, "If you really want this movie to be made, I think you're going to have to do it."  So she did.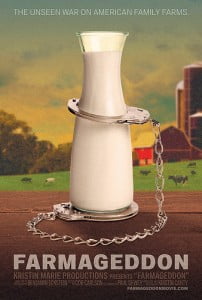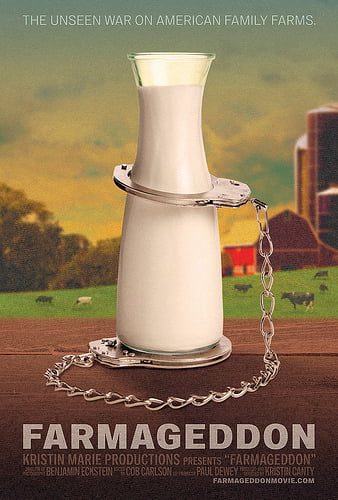 The result?  Farmageddon, which is now on Netflix.  (See Kristin's interview on MSNBC below.  Read Kristin's guest post she did for Kelly here — she tells about the struggles with their son that led her down the real food path!)
When I saw her at the film's opening in Los Angeles in June of 2011, Kristin already knew exactly what her next project would be – buy a farm and operate it according to the highest principles by combining Regenerative Agriculture with Holistic Management — note: these two approaches have been likened to "organic farming on steroids!"
But wait!  She wasn't done.  
Next would be to open a premier restaurant in her home town featuring meals prepared exclusively according to Traditional Foods principles.  And where would that exceptional, all organic and gmo-free food be grown whenever possible?   Her own farm, of course!   (The Farm at Woods Hill in Bath, NH)
A little over three and a half years later, Kristin had accomplished both goals. Geeeeesh!
My two dinner companions, current (Angie Karlan) and past (Victoria Bloch) WAPF chapter leaders and I had a marvelous time at the bar, chatting up the senior bartender who fascinated us with stories about his various homemade bitters concoctions used in their elegantly diverse selection of drinks.  Little did Angie and I know that Victoria, in her spare time at home, has been teaching herself the science and art of mixology. Even the bartender was impressed by her knowledge!  Hah!  I know whose house I'm visiting next at Happy Hour.
Kristin popped over and gave us all a big, welcoming hug followed by a behind-the-scenes tour.  
She told us that the restaurant opened in February, 2015 to, not surprisingly, rave reviews.  She adores her executive chef, Charles Foster, saying all she does is oversee that all dishes are made according to Traditional Foods principles.  Other than that, he has complete creative autonomy.
What's particularly striking about eating at Woods Hills Table is actually what you don't see on the menu.  As this food critic described:
…all of the food at Woods Hill table is either sourced from (the Canty's) farm or from other local farmers and fishermen.

In addition, they have adopted a zero-waste policy, installed solar panels in the space, and have kombucha on draft. 

This isn't just your everyday restaurant. 

(Source: Woods Hill Table — click that link for fab-o photos taken by that food critic of the actual dishes.)

Here I need to apologize:  Sorry, Kristin, for the poor quality of my phone pics, but you don't help because you never stop moving, too busy taking care of customers!
You see Kristin with a glass of her home brewed kombucha and the impressive "oyster/raw/charcuterie/cheese bar" under lights to the right.
What really wowed me in the back of the restaurant was this four foot, stainless steel broth maker.
You can just barely see in the bottom of that giant container one of my personal, all-time favorites, the delish, bursting-with-umami "cracklins" which are left over after all the liquid broth had been removed.  It made me want to get out a spoon and spread it all over a hunk of bread!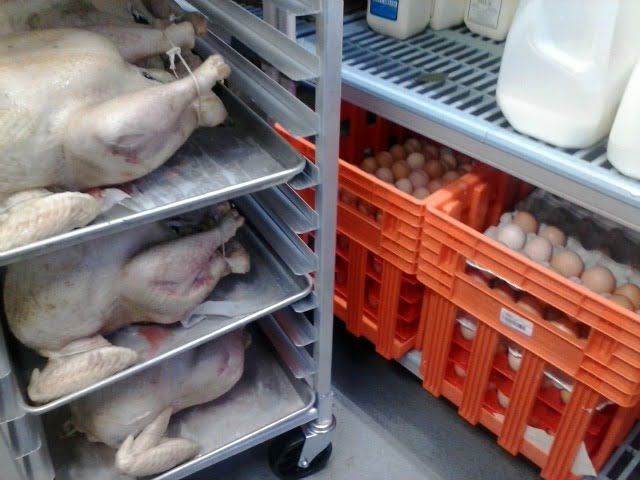 The walk-in coolers and storage areas downstairs were enormous, containing exclusive wines, organic and sourdough breads, crackers and pastries, many baked on site, and all manner of food, grown either biodynamically or organically.  Here you can see turkeys raised on Kristin's farm, ready to be picked up by customers for Thanksgiving, next to pasture-raised eggs and organic milk for the restaurant.
In fact, it was all so first class I just had to go back again before leaving the area, this time with my dear, dear friend Meg, and her son and his girlfriend.  I can't describe the pleasure it gives me to eat food that is not only divinely, insanely delicious, but also humanely raised, nourishing and as free from toxins as the food I keep at home.
Who knew it was possible to find a restaurant up to my standards?!?  Almost makes it worth my while to fly cross country periodically!
Nice job, Wonder Woman!  What's your next project?
MSNBC Interviews Kristin Canty about Farmageddon: The Unseen War on American Family Farms: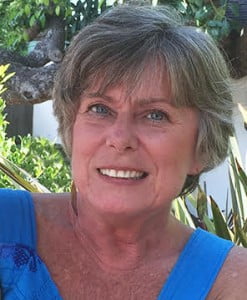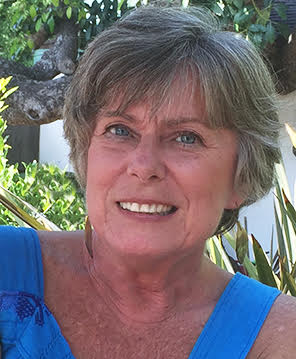 This was a post by my sweet friend, Joanie Blaxter, now a regular writer around here!
Joanie is the founder of Follow Your Gut and a health coach who has been in sales and education in the natural foods and products industry since the early 70's, with her most recent six years spent as a vitamin specialist in a natural foods store.
For dietary consultations, Joanie can be contacted here. Joanie's past articles are located here.