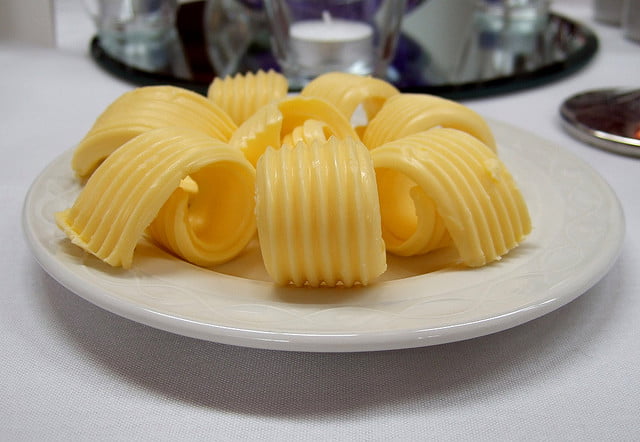 I'm gaining more hope again!  A medical doctor, Dr. Donald Miller, speaking to other medical doctors about the saturated fat myth?  For REAL?

100 years ago less than 1 in 100 Americans were obese and coronary heart disease was unknown.  Pneumonia, diarrhea and enteritis, and tuberculosis were the most common causes of death.  Now a century later, heart disease and cancer are the most common causes of death which account for 75% of all deaths in this country.  There were 500 cardiologists practicing it he U.S. in 1950, there are 30,000 of them now, a 60-fold increase, in a population that has only doubled since 1950.  In 1911 Proctor & Gamble began marketing Crisco, as a new kind of food.  Crisco, "crystallized cottonseed oil", was the 1st commercially marketed trans fat…   They decided to promote this new fat as an all-vegetable derived shortening, which the company marketed as a healthier alternative than cooking with animal fats.  At the time, Americans cooked and baked in lard/pork fat, tallow/beef fat, lamb fat, and butter.  The company succeeded in demonizing lard and vegetable oil gradually replaced tropical fats and animal fats in the diet…"
As you keep watching you'll hear how the whole cholesterol myth took hold, what Ancel Keys had to do with it, how the government got into the nutrition business, and then how all of this snowballed to make us One. Sick. Country.
Indoctrinated in the low fat dogma by health organizations, nutrition organizations and the government, I would instruct my patients to eat a low fat diet, telling them to cut all the fat off their meat and not eat more than one egg a week.  Following the USDA food pyramid, I did not express any concerns about how much carbohydrate they might consume…"
He goes on to tell how Mary Enig's article, The Oiling of America, caused him to look into all of this more and he found out how wrong he was.  He even discusses the important difference between meat and dairy from animals in confinement vs. the bright yellow nutrient-rich foods from pastured animals.  I love the great clip from Julia Child who slams McDonalds for changing their French fry oil from tallow to a "nutritionist" oil.
Let's work together to keep the momentum going and make this craziness stop. 
How many depressed, infertile, chronically ill people do you know?!  Keep telling everyone around you about these TRUTHS, and I hope you'll share this video far and wide!
When you watch this, let us know your favorite part.  🙂

Thank you Nancy, for bringing this to my attention, you can read her whole post here: Another look at saturated fats, they may save your life.  Oops, I just realized that she found the video at Raine's blog, Agriculture Society.