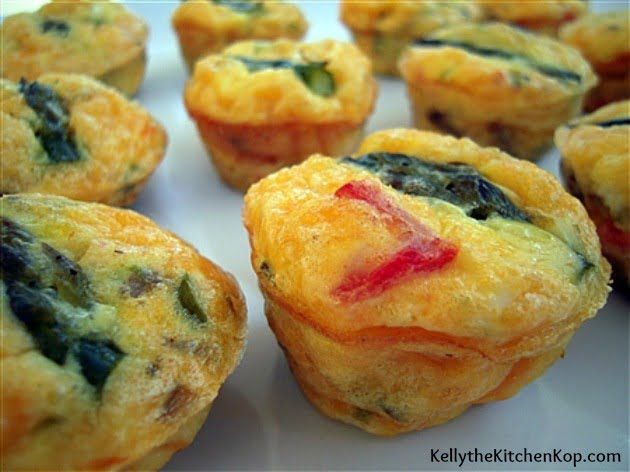 These quiche cups are a super simple, make-ahead egg dish that you can get all set the night before and forget about it.  For a nice Christmas breakfast you could serve it with farm bacon or sausage to keep it all grain-free,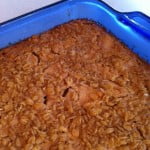 or serve it with some delicious baked oatmeal to really satisfy guests and kids, too — even those who don't think they like oatmeal.  That dish can also be made ahead, by the way, and it happens to be a recipe from my same friend, Sue, who shared today's recipe.  Thanks, Sue!  🙂
Quick Quiche Cups
Ingredients:
7 pastured eggs
2/3 cup milk, always whole, raw if possible
1 onion, chopped small
1-2 cups shredded cheese, whatever kind you like
Optional:  browned sausage, cooked bacon, mushrooms, green peppers, etc., in very small pieces
Instructions:
Generously butter mini muffin tins.  Place shredded cheese in the cups, just enough to cover the bottom. Sprinkle with minced onion.  Here you could add any of the optional ingredients. Beat the eggs, milk, and salt and pepper.  Pour the egg mixture into the prepared tins, not quite to the top.  If you're making this ahead, I'd suggest baking them for about 10 minutes at 350*, and then warming them back up in the oven for another 5-10 minutes before eating.  If you're eating them right away, bake at 350* for about 10-12 minutes.  This makes about 24.  You could also use this same recipe to make 12 quiche cups in a regular sized muffin pan. Enjoy!
What's your favorite Christmas breakfast?
Merry Christmas everyone!