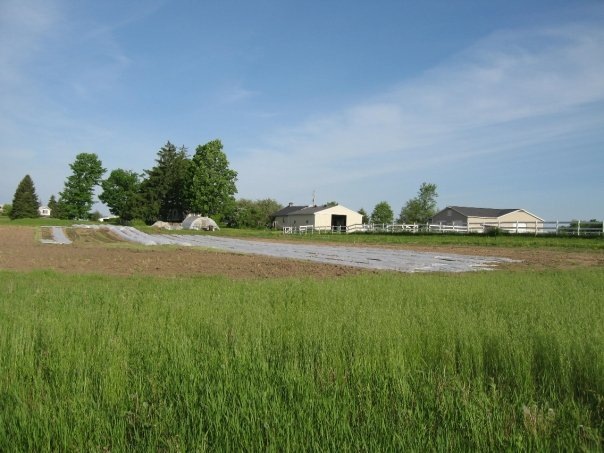 The following links not only give you the questions to ask when buying real food, but you'll also learn what you will want to hear and why. Also where to find real food near you, and what to do if you're not happy with food you bought from your farmer.
Also, here's a newer post you won't want to miss:  One question for your farmer that you MUST ask.
1.  What to Questions to Ask Your Farmer When Buying Real Food
When looking through my drafts folder the other day I found this gem of a resource that you will LOVE —  I wish these links/this site would've been around years ago when I first started trying to find real food!
2.  Finding Real Food Near You
Want to find a local health food store?  Just google "NAME OF YOUR CITY HERE health food store."
Looking for help on a certain topic?  First try googling "Kitchen Kop NAME OF TOPIC HERE".  🙂  If that doesn't work, try this awesome search engine that pulls up info from real foodie and natural living sites only.
What did I forget?  Tell me in the comments and I'll update this post to help you find what you're looking for.
3.  Dealing with the Sticky Issues:
A reader emailed recently with a great question about whether or not she should tell her farmer if she's unhappy with food she purchased from them:
When it comes to dealing directly with farmers, how would the farmers prefer we handle complaints about quality?  I've run into this a couple of times, and I don't know how to deal with it.  If I buy something at a store and I don't like it, I don't buy it again.  Or if it's something I buy often, and the quality is diminished all of a sudden, I might contact the company to let them know.  But I don't know what to do when I'm dealing directly with farmers.  I feel like they work so hard that I don't want to complain when I get a bad product.  I'm so non-confrontational anyway, but I also don't want to appear ungrateful.  But on the other hand, we sacrifice in order to buy healthy food.  We pay so much for good food, and I hate it when I get something that's not worth what I paid for it.  Let me give you a couple of examples.  I once had a couple of gallons of our raw milk taste totally sour the first day we got them.  I also recently had a package of bacon that was about 75% fat, and 25% meat.  How disappointing!  But how do I handle these situations?  Do farmers want to hear about these types of issues?  Or are we just supposed to suck it up and hope next order is better?  I would love to see a blog post dealing with etiquette between farmer and consumer. What do you think?  Maybe it's just me. 🙂
My advice is this:
While you should definitely not expect everything you buy from your local farmer to be exactly the same (we don't want factory food after all, where every single thing coming off the line is precisely like all of the others), I would be confident in saying that most farmers would want to hear from you if you were unhappy with something.  It's important to know your farmer whenever possible, thank them often, and foster a good relationship.  This is important for many reasons, but also if there's an issue, the lines of communication are open and you're comfortable talking with them about it.   They may or may not offer you a refund, and it'll be up to you how to handle it from there.
I'll tell you what happened with us recently…  
Our dairy farmers sent out a group email saying that they'd be refunding everyone for a week's worth of raw milk because the cows got into something that made the milk taste bad.  I replied and said that we absolutely would not accept a refund, because this is what's called REAL FOOD and that stuff happens sometimes, I also let them know again how grateful we are for all they do to help nourish our family!
Any farmers out there, please jump in to share your thoughts.  Do you want to hear from customers if they're unhappy with food that they purchased from you?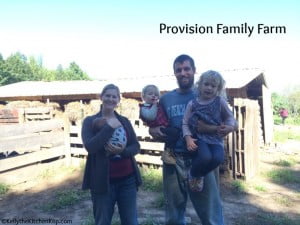 If you are too busy to go search out farms or can't find good sources for pastured meats near you, here's where I recommend for ordering safe, healthy meat online. I do know and trust the owner there, so if you can't go visit the farms, this is second best, but especially after reading this post, I really hope you WILL get out there and do some research on what's available to you locally.