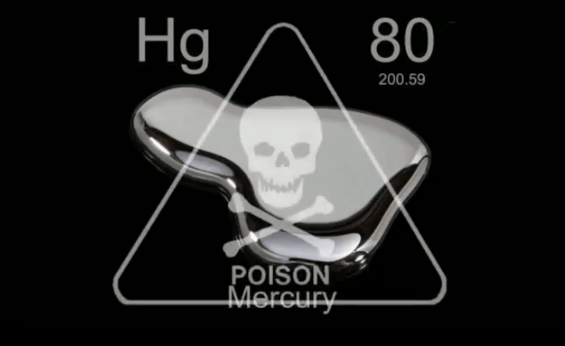 Aspartame, BPA, Fluoride, MSG, preservatives, cloned or irradiated meats, GMOs, artificial colors or flavors…
They crept into our food supply in various ways for many equally flawed but unrelated reasons.  Or so we have believed.
Not long ago I'd have watched the video below and thought that it was totally exaggerated and mostly untrue.  Not to mention that his delivery comes off a little overly-dramatic for effect.  However, the more I learn, the more the population control issue becomes less 'out there'.  I do know that the specific information about the dangers of the topics listed above is spot on.  Any quick Google search will give you a generous supply of credible reading material.  I also know that the effect of these scary components in our food supply is making us sick and sterile.  That's becoming more and more widely known.  The possibility that it's all part of some big diabolical plan seems less and less far-fetched the more I learn.
But either way…
WE have the power to make it stop with ONE simple move:
Stop buying the fake foods.
As I said in the obesity epidemic post last week, we can vote with our food dollars and our meal choices three times every day.
Surely 'they' don't think we have it in us. 
For too long we've let ourselves become too busy to care enough.  But we have time for this, it's not that tricky.  How do we do it?  Read labels.  Become informed.  Get comfortable with Mr. Google.  Yes, you'll have a lot to wade through, but you'll get better and better at figuring out what aligns with common sense and what doesn't.
If you need help, ask me.  You could also grab a copy of the Real Food Ingredient Guide to help simplify the journey.  Just know that you're not alone in trying to figure all of this out.
The video ends with words hope and a final warning:
"People are demanding that they not be poisoned and they're finding out about what's going on.  So industry is starting to respond and at least give people who want a choice an option to not be forcibly medicated through the food and the water. 

You know cigarettes are bad for you, but just 20 years ago the cigarette makers were getting up before congress and saying it was a conspiracy theory that it was killing people.  And then later it came out in their internal documents they knew it was deadly.  Ladies and gentlemen I've seen the studies, much of what they're putting in our food and water is far worse than even cigarettes, as bad as they are, one of the biggest killers in this country.  This is a covert, soft-kill operation…  I'm just begging you to do your own research and find out that one of the most dangerous places in the world is your grocery store, and the tap water in your house."
Watch the video and let me know what you think — Is this just a far-fetched theory?  Or not?