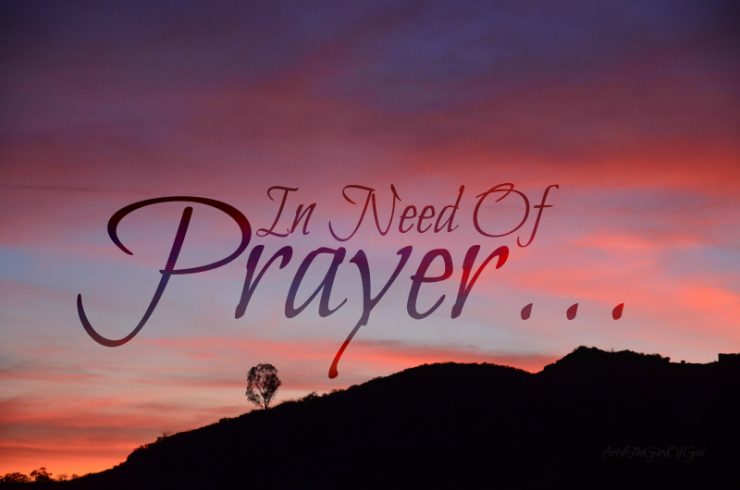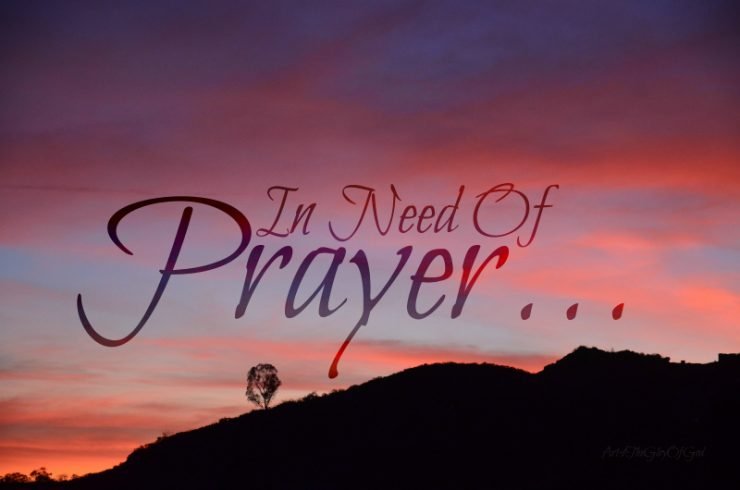 Friday Kent got home after work and I asked, as I always do, "How was your day?" He said quietly, "I've had better." This wasn't unusual, for months he has been *beyond* frustrated in this job that seemed to have great potential when he took it 15 months ago. The way he said it this time concerned me though, and then, "I'm done there."  I wasn't exactly shocked.  It's a long story, but I know he did everything he could and then some.
Here's where 'the rubber meets the road', as they say, and we show our trust in God not just with our words but with our whole lives.
He's never let us down before.
So I'm asking if you'll please pray that He gives Kent clear direction as to where He wants to use him next!
In the meantime we are cutting expenses everywhere we can, and now my little online business will need to rise up and hopefully support us for a while.
Many friends have businesses similar to mine that do support their whole family, but for whatever reason, profits have only been marginal around here. Honestly I probably haven't tried as hard as I could have, maybe I should've worked more on the business side of things and not focussed so much on just getting the truth out; not to mention that homeschooling is all I can pull off most days!
Now I'll need to step that up, so please also pray that He gives me clear direction on the wisest way to do that.
Here's where you, my regular readers, come in…
Don't worry, I'm not asking for charity or donations or anything like that, all I'd like to ask is that IF you are a regular reader and you've ever benefitted somehow from the information you've read on the Kitchen Kop blog or from something you've learned here, I'm hoping you could do a few easy things that would help me now in return.
5 easy ways you could help:
1. It costs the same for you if you buy something from Amazon whether you click through using my link or not, but if you use my link it'll give me a tiny piece of Amazon's huge pie. So if you would from now on (not just today) make a habit of *clicking onto Amazon through this link*, I'd be grateful and it would be a really cool way for you to help support my continuing quest to keep you informed as best I can about real food and health, as I've tried to do through the years. 🙂
By the way, an Amazon link is always in the sidebar of any post you might be reading on the site.  But if you're on the homepage OR a mobile device, then just scroll down to find the little "a" picture in a circle that looks like this: 

2. The same is true no matter what you may be buying online, I probably have a link to it here on my resources/shopping page, and buying through that link, again, costs exactly the same from your end, but it helps me a little. I'm revamping that page soon, but to find what your looking for just scroll down & look through the categories OR click command F (on a Mac)/control F (on a PC) and put in whatever you're looking for in the search box that'll pop up: "coconut oil" or "pasta" or whatever it is, and it'll take you right there on that page to my recommendations and what brands I like to buy.
3. If you haven't bought one of my books yet (or one for all your family & friends for Christmas!!), I'd appreciate that, too. 🙂  Click here to read more about Real Food for Rookies or click here to buy one.
4.  If you're not already signed up for Kitchen Kop newsletter, this helps a lot, too, just because it gives me a way to easily get in touch:  click here to sign up, too. ***When you do you'll get a FREE grocery store cheat sheet from the first chapter of my book right to your inbox!
5.  Lastly, did you know that anytime you like and especially *share* my stuff on Facebook (or Instagram), that helps a LOT so others will see it, because otherwise FB randomly *hides* most of my posts unless I pay them ad dollars, even if you've LIKED my page already. (Frustrating…)  Here's a link to my Facebook page.
So to all of you, my sweet reader friends…
Thank you for your support and also for your prayers. I know there are many worse things we could be dealing with right now — by the way, please know that I'm also praying for each of you, for whatever your family may be going through today.
God bless you all.
Kel
SEE THE UPDATE ON KENT'S JOB SITUATION HERE.
Related links: