You all know that pictures on my blog in the past have been hit or miss, and while once in a while I nail it, mostly my shots are so-so at best. You'll see both kinds in this post, but this past weekend, me and my iPhone have redeemed ourselves, as you will see from some of the shots below!  (You'll have to see a few more NOT so good pictures first until you get to the good ones.)
We had a magical time at Lake Michigan with great friends and we also ate some really good food, how blessed can we be? The other nice part was that we could be away when the new neighbors were moving into Joe & Meg's house next door, and hanging with them over the weekend at the cottage where we've shared so many fun memories over the years lessened that sadness a little.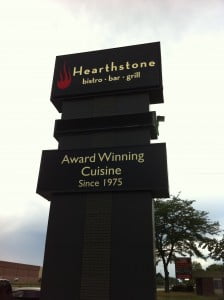 On to the good stuff…
So I went up Thursday night with my friend, Megan, her sister Mary, who is also a great friend, and our seven kids.  We met at an awesome restaurant in Muskegon, Michigan, called The Hearthstone Bistro. It was seriously some of the best food I've ever eaten. I've never been one to put too much importance on 'presentation', but when food is this tasty, and then it looks neat and creative, too, it's a great bonus.
So first I had a glass of Riesling while we enjoyed these delicious appetizers…
Thai Vegetable Spring Rolls (the peanut sauce had the best flavor!):
Crispy Rice Flour Wrapped Shrimp (these had a crunchy delicious coating and were soooo good, especially the orange ginger sauce!):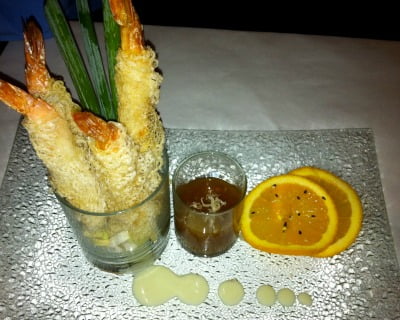 I love a good bowl of French Onion soup, don't you? Here's all that was left once I remembered to take a picture (I can actually make a killer homemade French onion soup!):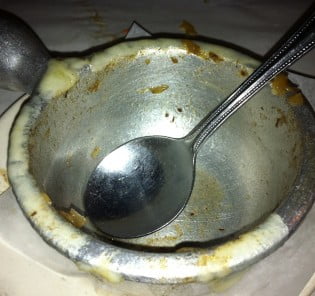 For dinner Mary had a burger and fries that she says are the best anywhere:
Meg & I had the "Béarnaise, Butter & Herbed Remoulade, 8 oz grilled sirloin, garlic shrimp, layered potato, onion and cheese gratin, and fresh roasted asparagus" – this was really good, but I think next time I'm just ordering more of those appetizers for my meal… (This picture isn't great.)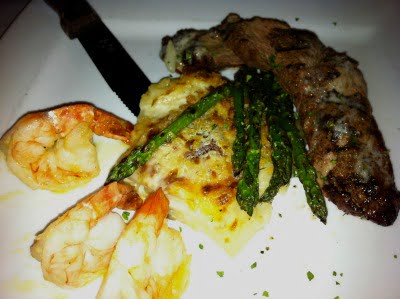 Of course we had dessert, my favorite, Crème brûlée, with my special request of berries and whipped cream on the side:
To the cottage!
Sleeping at the cottage is a treat in itself. First, I enjoyed a gorgeous lightning show over Lake Michigan from the deck, and then climbed into the coziest bed, with a breeze coming in the window, and the sound of the waves hitting the shore. Meg calls her time at the cottage 'heaven' and I love that she still appreciates it after all these years of going there with her family.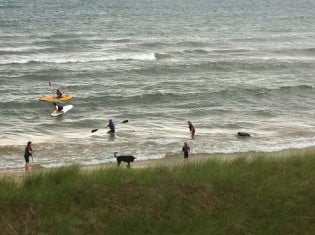 The next day was cloudy so the kids played in the lake in wetsuits until it warmed up, we went into town to bomb around, read and played cards. The guys came up that night and we watched the whole first season of Modern Family, it was the first we'd seen it and we're hooked! After that the sun stayed out so we hit the beach for lots of vitamin D.
We always eat well with this group.
We had Fajitas with grass-fed flank steak one night, Caribbean jerk chicken sandwiches another night, and beef tenderloin with béarnaise sauce the last night we were there, and always with some fresh-from-the-farm-market veggies for sides.
Our last night there is when I got the best shots… See if you can guess which two I submitted to a Michigan photo contest?
Here's the view from the deck: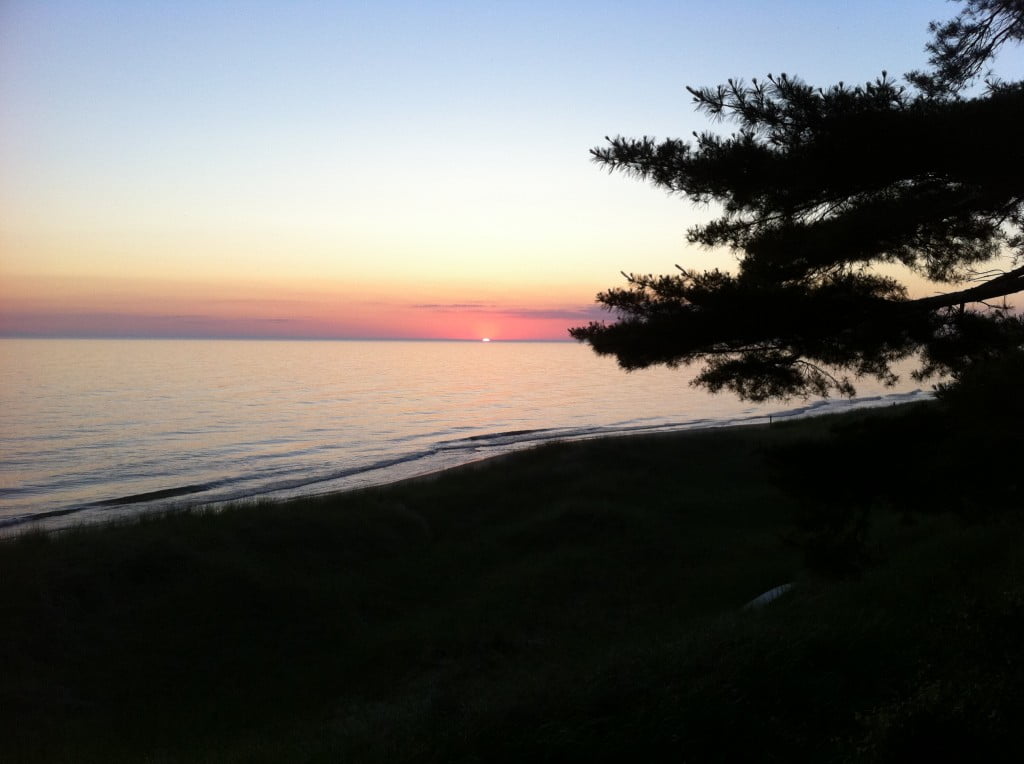 Isn't this one cool with the bonfire in the foreground as the sun is just beginning to set?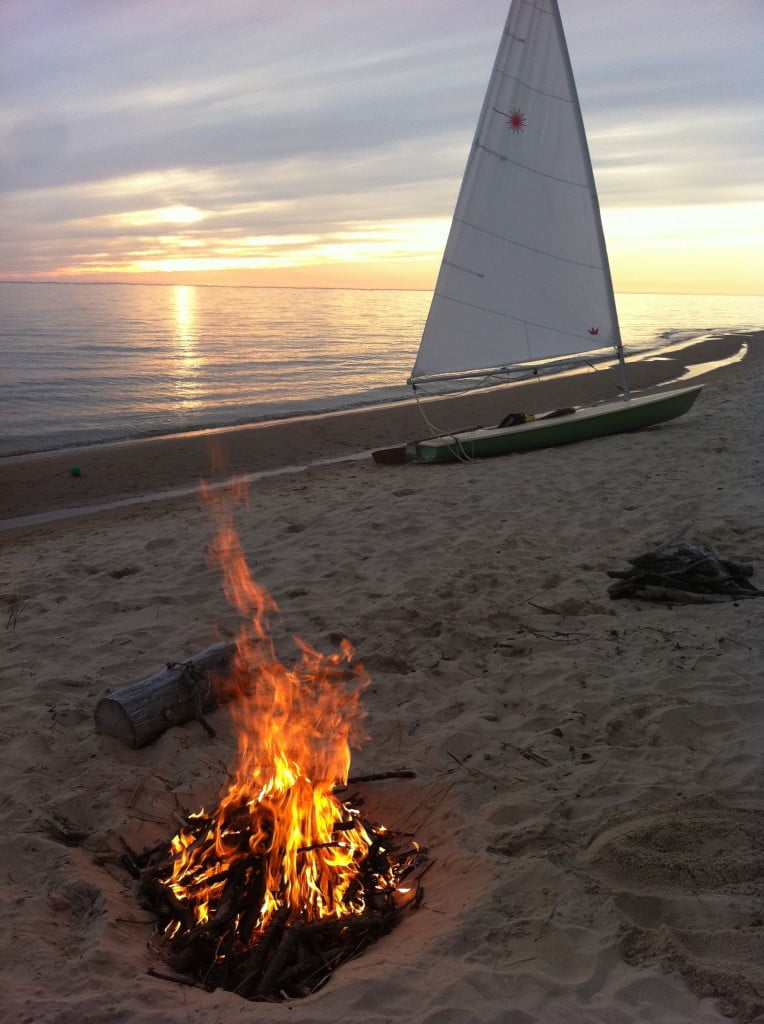 We have boys who are good friends, here they are enjoying the beautiful show: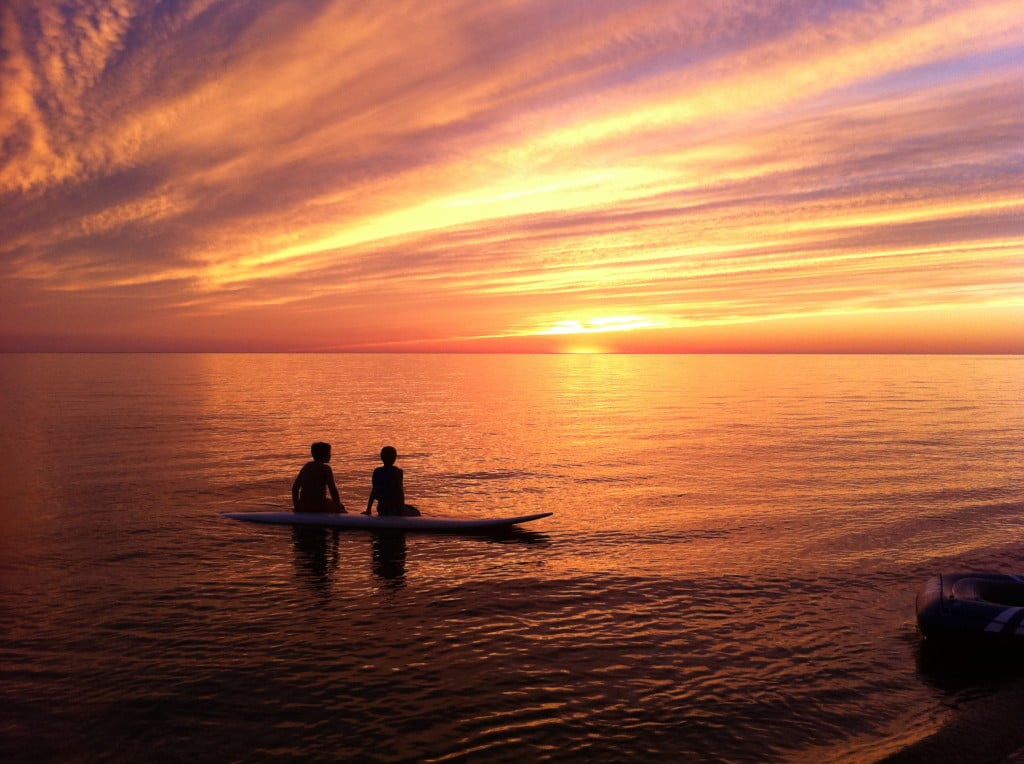 Here's one of just our son watching the sunset – can you believe all those colors?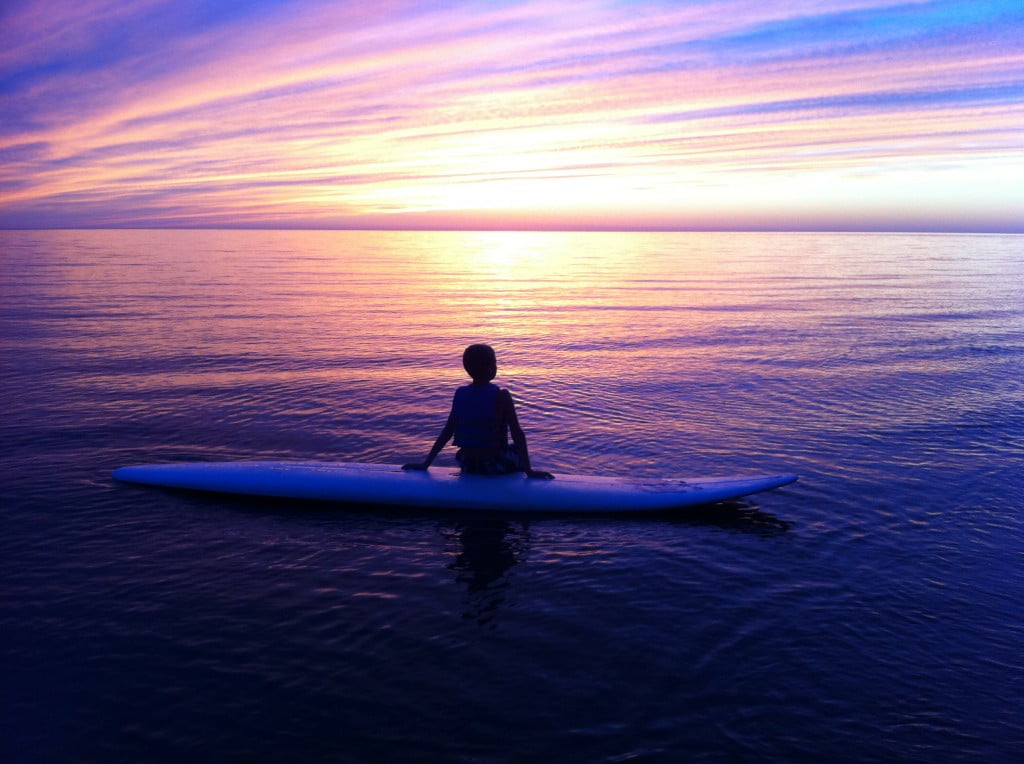 This last shot isn't great (I played with it a bit so you could see the people a little better and it got grainy), but it was such a fun memory of all three of our families playing beach volleyball together on our last night there that I wanted to include it.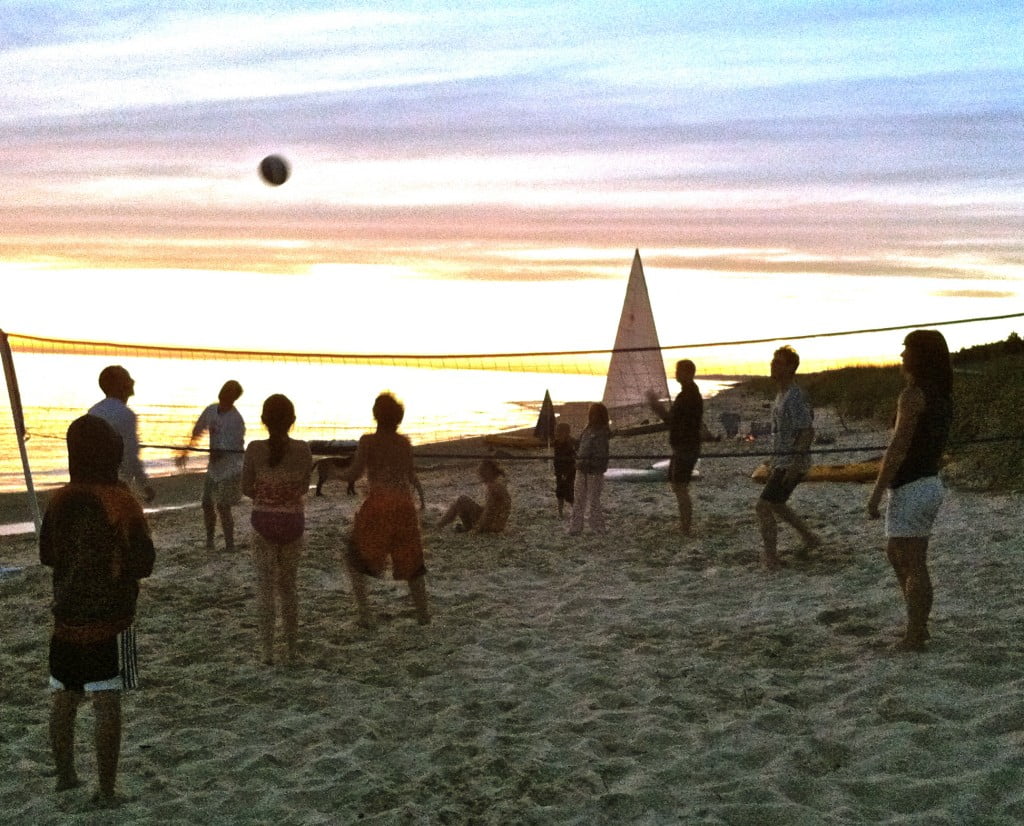 We feel blessed to have such great friends and it was sad to come home.  A big thank you to Meg's parents for always being so gracious in sharing their home, and to Joe, Meg, Jack & Mary for having us join them for the weekend, we love you guys!