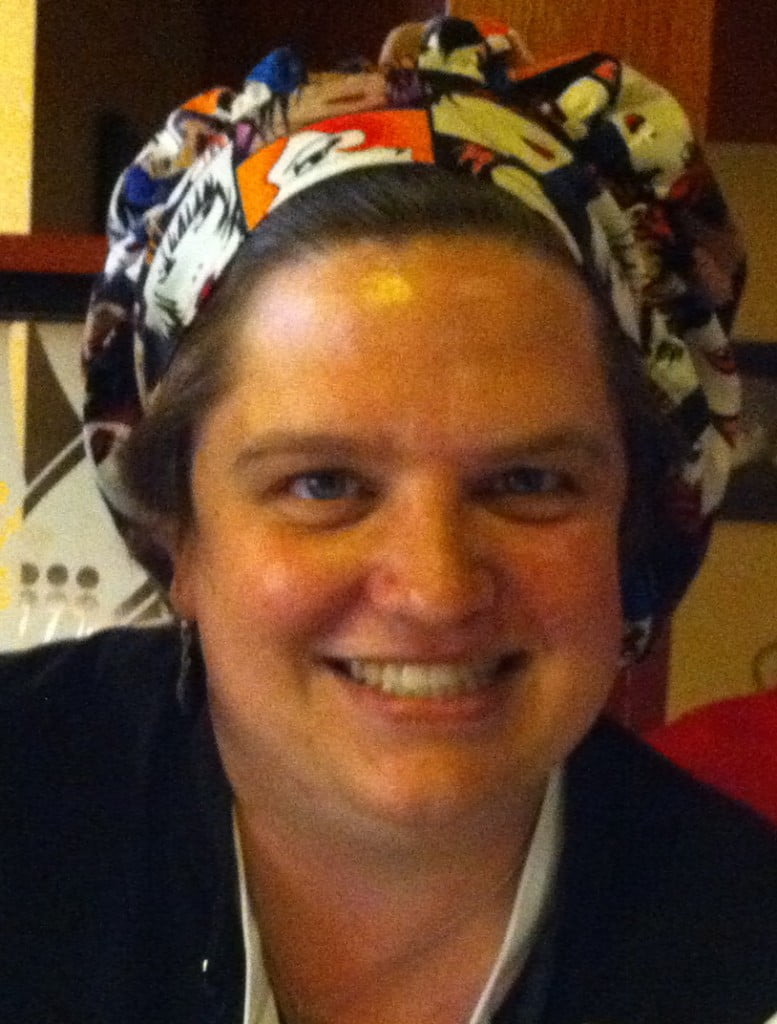 Pictured above is Jenna, the chef and part-owner (with her husband, Maurizio) of Amore Trattoria Italiana, a new restaurant Kent & I tried recently with our friends, David & Michelle.  (Who, by the way, are much more photogenic than Kent & I, so I've chopped us out of the pictures.  I can hear David & Michelle complaining already because, yes, I know, I did the same thing when posting about our Bistro Bella Vita dinner.)
First a big thank you to Wendy, who made us aware of this gem on the NW side of Grand Rapids in her restaurant review of Amore Trattoria.
I knew I was going to love the place after reading their website statement:
"Our menu will consist of local produce, local cheeses as well as Italian imports.  Our goal as a restaurant is to promote the Slow Food Movement.  The Slow Food Movement is an international movement founded by Carlo Petrini in 1986.  It strives to preserve traditional and regional cuisine and promotes farming of plants, seeds and livestock characteristic of the local ecosystem.  We will support as many local businesses as we can and pass this freshness on to you!  Our menu will be ever changing to match the seasons and availibility of these items…"
But I have to admit that when we first pulled up, we were a bit taken aback by the exterior, it just wasn't what we expected.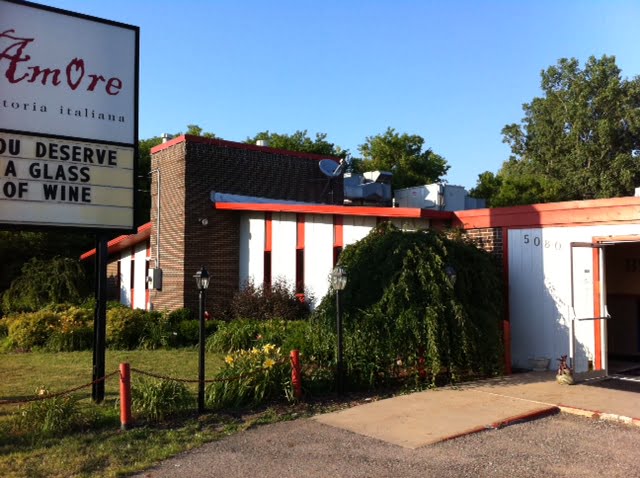 But as soon as we walked inside, the gorgeous decor and atmosphere, along with the amazing food, was everything we'd hoped!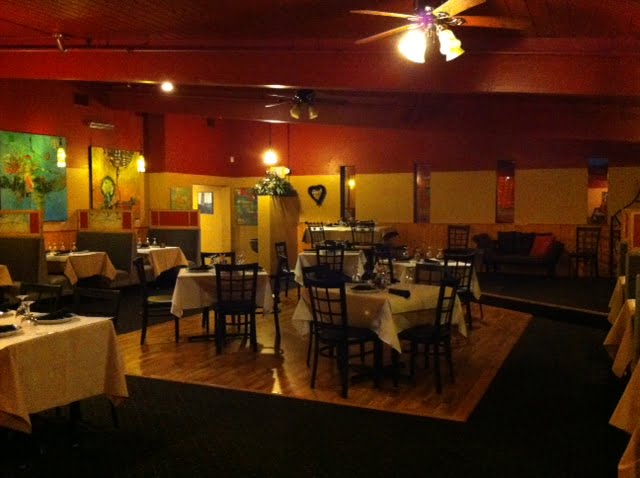 First came our wine and/or beer, and then we started with some salads.  I couldn't decide, so Kent went along with me and we split two that I wanted to try.  This first one was the "Forte:  Mudd Lake Farm's peppery arugula, house made goat cheese, dried Michigan cherries & honey dijon vinaigrette."  Verrrrry good, a perfect salad.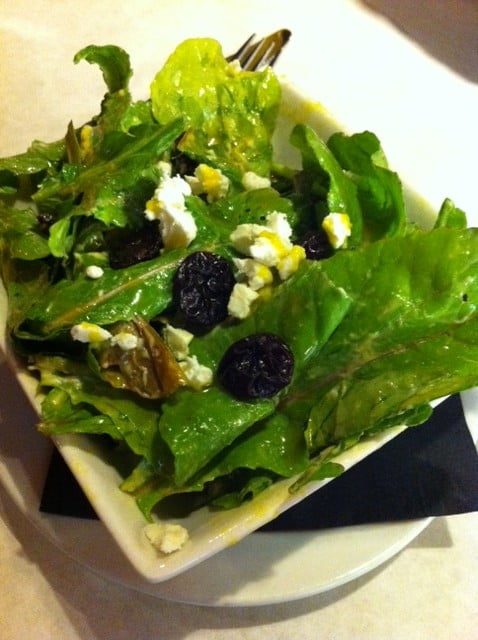 The other salad didn't sound great, but our waitress assured us that if we liked food with a bite, we'd love it.  She said that even people who don't like beets, love this salad:  "Russa:  beets, potatoes, carrots, peas, and onion in a spicy pink dressing served in a martini glass."  You would not believe how delicious this was, and the martini glass makes it extra fun, don't you think?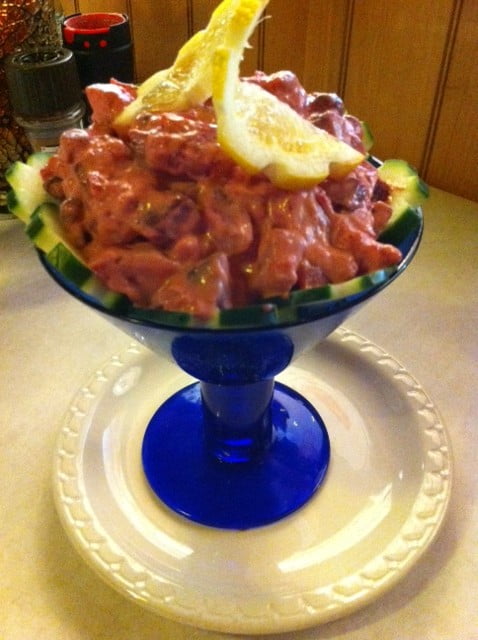 Next I had the most delicious soup EVER (and have since tried recreating it in my own kitchen, and got pretty close, so look for that recipe soon):  garlic soup.  (This one isn't on their online menu so I can't share the fancy description.)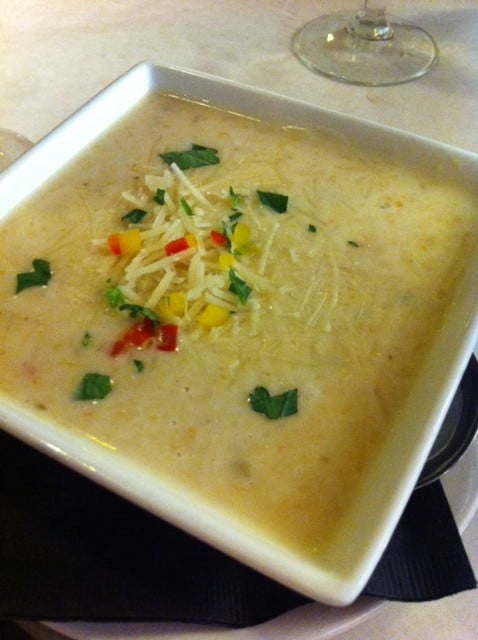 For main dishes, David & I each got pizzas that weren't super flavorful, but it could have something to do with how much food we'd already eaten.  I never order pizza, but the margarita toppings sounded good.  (Can you tell David is a performer?  Look at that face!)
Michelle liked her lamb meatballs, even though that was something different than she would normally order.  Isn't this presentation beautiful?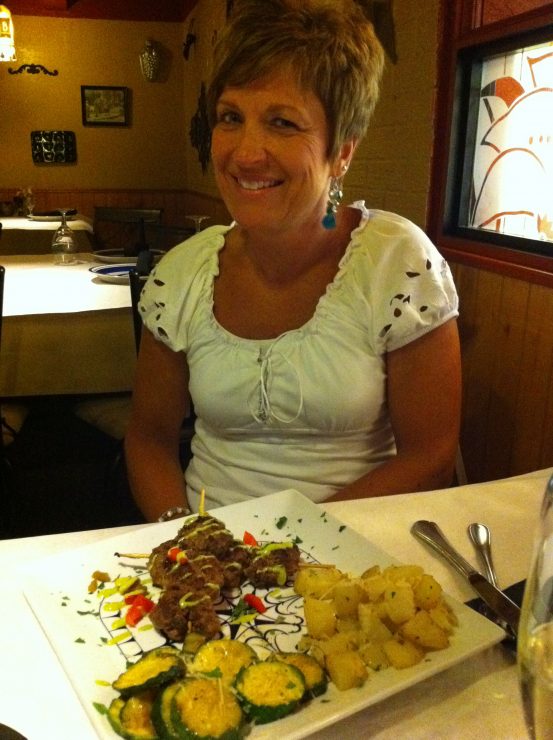 Kent really liked his rabbit, but I didn't really even want to try any, ick.  I thought this was very pretty on the plate, too: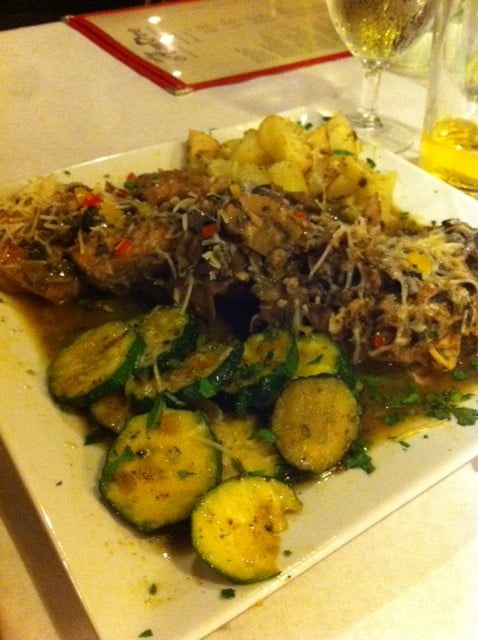 For dessert Jenna spoiled us!  She had her pastry chef (isn't his shirt cute?) make us up this big sampler platter of 5 different desserts each, YUM!!!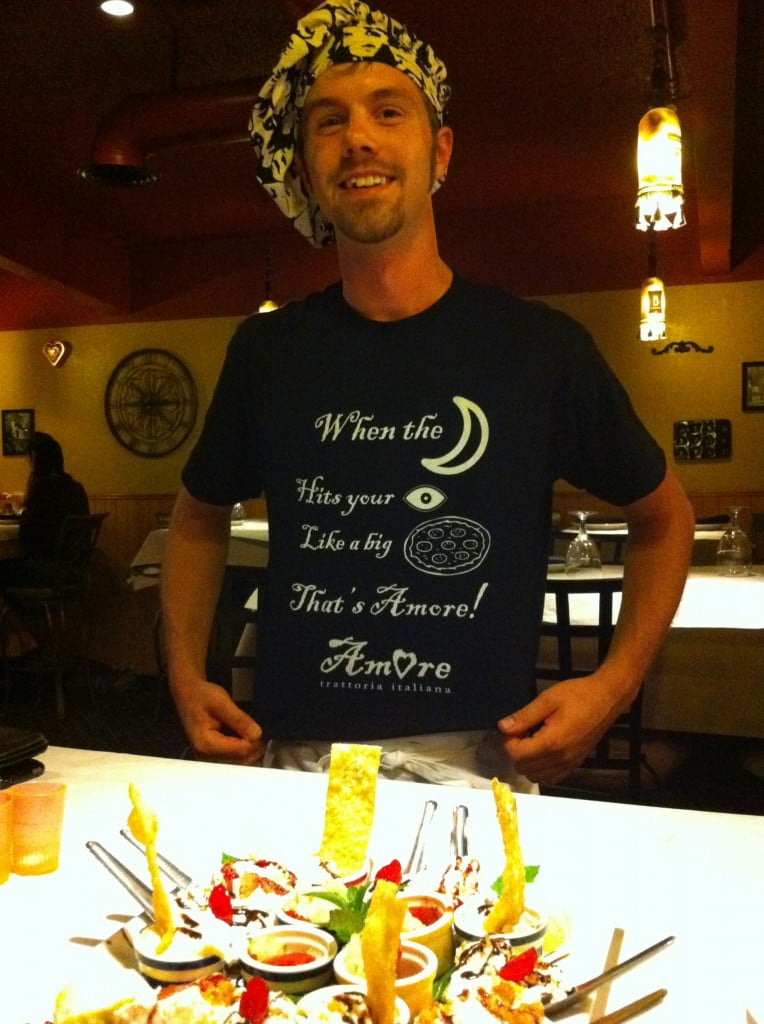 Here's a better shot of all those desserts, because I know you want to see it:
Speaking of shots, Jenna also brought us each out a shot glass of a vanilla caramel liqueur that was sooo good, but I'm sure full of sugar so I'd better not love it too much, eh?  (Especially after all the sugar in that dessert, yikes!)
Lastly, I'm going to show you something else I thought was cool, but Kent can't believe I took pictures.  Yep, it's the bathroom, look how gorgeous it is!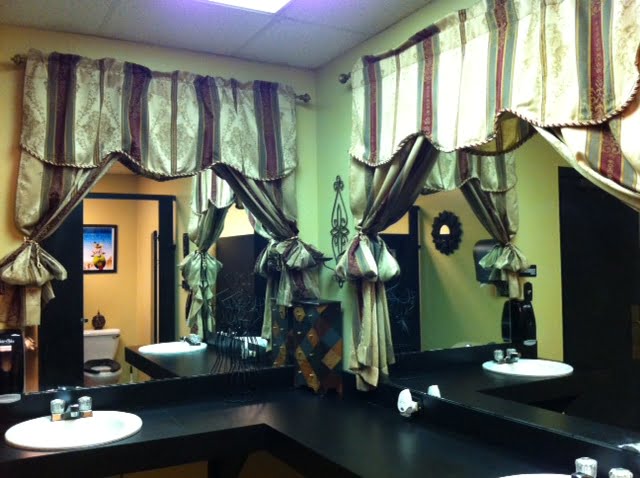 One more: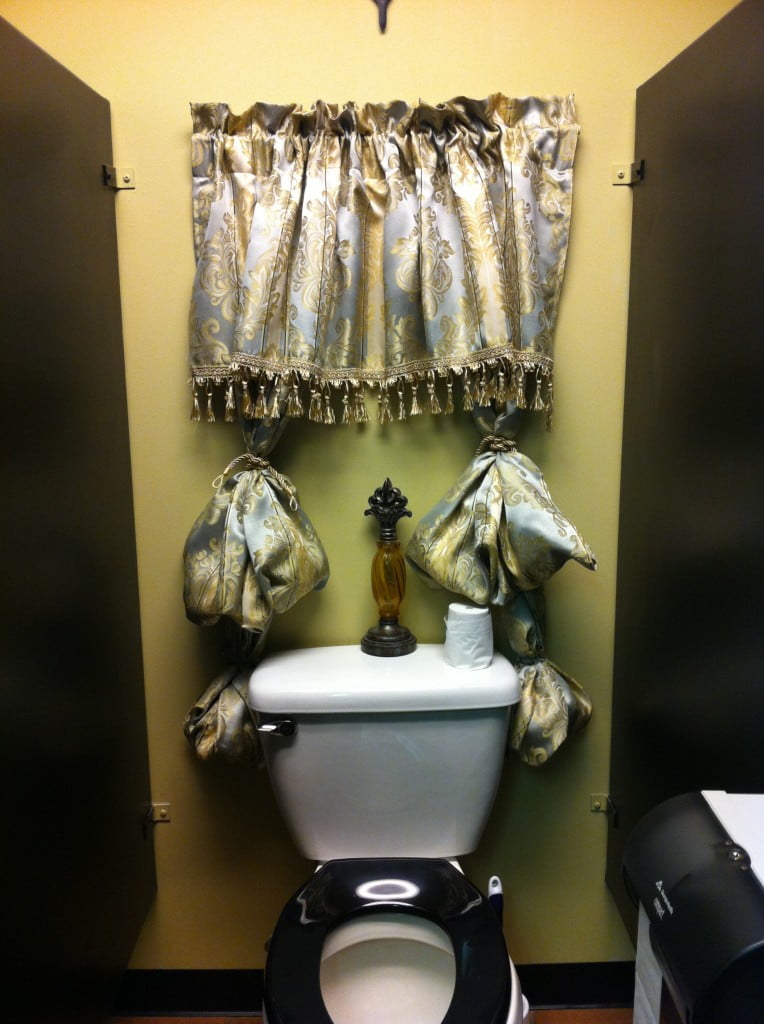 I'll bet you've never seen anything like that before.  🙂
Thank you Maurizio & Jenna!
Readers, let me know if you like posts like this, I haven't done them a lot so I'd love your feedback pretty please.