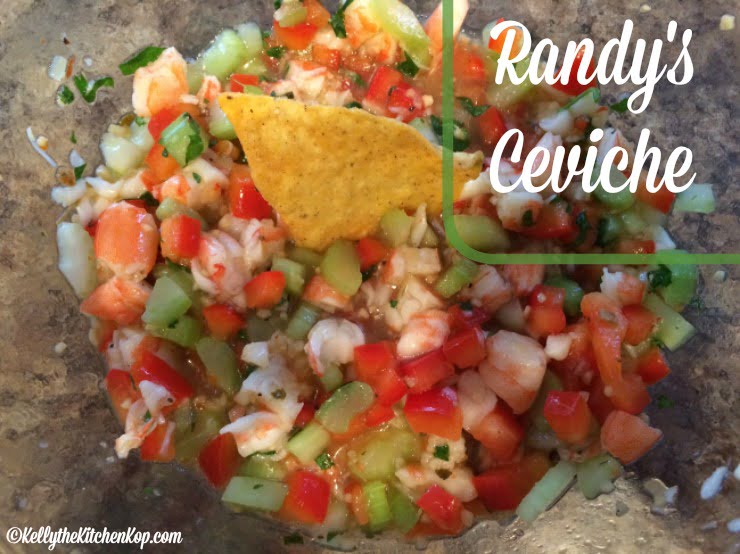 Our friend Randy made a tasty nutrient-dense ceviche that we all went nuts over.  I've adapted his recipe a little and know you'll love it, the flavors all blend SO nicely!  Plus it's pretty easy to throw together, especially if you have someone to help you do the chopping.  Don't you love having more yummy ways to get omega-3 laden foods into your family?
A note on which shrimp to buy:
Randy uses cooked shrimp, but I use raw because the citrus in the recipe actually cooks it.  Plus I think cooked shrimp sometimes tastes rubbery and it probably has less nutrients, too.  Just find some without preservatives, this is not easy!  And U.S. wild-caught is best — see the article I linked to below.  If I can't find U.S. wild-caught without preservatives, I just don't buy it and go without.  I used to be able to find it at Trader Joe's, but not anymore, sooooo…  Sadly, that means we haven't had shrimp around here in a while.  🙁
Still, when it comes to safety and sustainability, responsibly caught U.S. wild shrimp is our top choice. Consumer Reports recommends buying wild shrimp certified by the Marine Stewardship Council, an organization that ensures shrimpers are fishing responsibly; shrimp from Whole Foods Market; and those listed as "Best Choices" or "Good Alternatives" on Monterey Bay Aquarium's Seafood Watch Guide, at seafoodwatch.org. Read more about the shrimp labels you can trust.   Source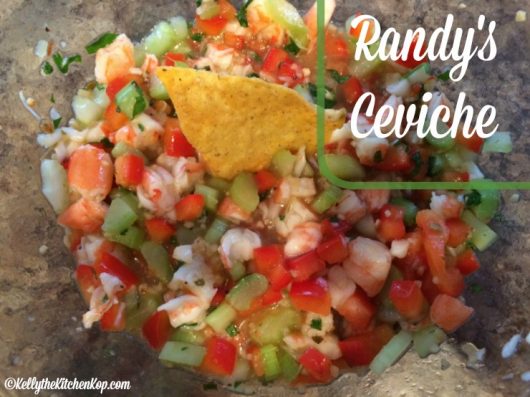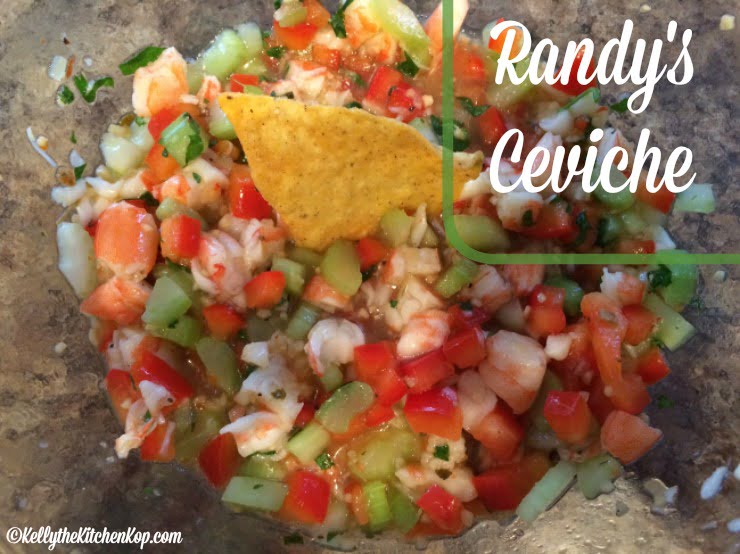 Print
Nutrient-Dense Ceviche
Ingredients
Bag of 36 frozen shrimp, thawed and diced — see my comments above.  You could also make it with fish, but make sure it's fresh, and here's more on which fish to use:
"Most fish works for ceviche, but the best kinds are semi-firm white-fleshed ocean fish like sea bass, striped bass, grouper, sole or flounder. Stay away from oily fish like mackerel, sardines, tuna, bluefish or jack. Freshwater fish like trout or catfish don't really work either".  Source — there's more at this link on preparing the fish
2-3 organic celery stalks – finely diced (celery is on the "Dirty Dozen" list of produce most sprayed with cancer-causing pesticides)
1 organic red pepper – finely diced, about the same size as the celery (peppers are also on that list)
1 bunch of cilantro – chopped
Optional items, all chopped finely — just use whatever sounds good to you:  1 small sweet onion or a few green onions, 1 tomato, 1 jalepeno if you like a little bite, 1 avocado (add that right before serving though), 1-2 cloves garlic, 1 mango (yum), 1 cucumber
Juice from 4 limes (or a combination of lemons and limes, next time I want to try one orange!)
1/4 cup olive oil (Make sure your olive oil is REAL)
1/2 teaspoon sea salt or 1/2 teaspoon of a seasoning like this one (make sure the ingredients are all recognizable)
A pinch or two of palm sugar, it just gives it a touch of sweet with the citrus and the salt and tastes so good!
Instructions
Mix it all together and marinate 20-30 minutes up to a few hours.  Taste-test to see if it needs more sea salt or seasonings.  Eat it plain or serve as a dip with organic tortilla chips.
Did you make a real food recipe?
I want to see it! Tag @KitchenKop on Instagram and hashtag it #KitchenKopRecipes OR share anything you know I'll love by tagging @KitchenKop and hashtag #KitchenKop -- see you over there!