Good morning everyone!
Any local readers out there?  If so, you may be tired of all the snow cancellations, too.  I hope you can make it to our local Grand Rapids, MI WAPF chapter meeting Tuesday where we'll be hearing a GAPS Certified Practitioner speak about how the GAPS Diet has been known to HEAL your food allergies, digestive disorders, anxiety, auto-immune disorders and more! This has been rescheduled TWICE now due to our lovely Michigan winter.  Stay in the loop on our Meetup page and get more details there.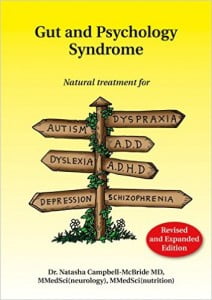 Speaking of the Weston A. Price Foundation, have you signed up yet for our first Michigan Regional WAPF Conference?  It's the weekend of March 23-24 near Detroit.  I'll be there (speaking!) and would love to meet you.  Register by March 8th to SAVE on the registration fee.
As I was complaining about the snow, I had an idea of something I'd like to ask you all that's not food related…  Are there any tips or tricks for getting cheap flights?  We really had wanted to take the kids to Florida this spring, but paying to fly SIX of us is nearly impossible these days.  (We may just drive it next year, we'll see.)
Is anyone out there ever too busy to find real food recipes, plan meals and make grocery lists?  Emily has done it all for you!  Check out the meal plans here!
Did I show this to you yet?  Again, it's off-topic, but such a neat video that my blogging friend, Jen, brought to my attention, it's about Olympic athlete Dominique Moceanu's long-lost sister:
Just as any nasty chemicals in your beauty or personal care products get right into your bloodstream through your skin, did you ever think about the dangerous chemicals in the cleaning products you're using?  Be sure to check out my DIY posts for safe options.  One of these dangerous ingredients is listed only as 'fragrances' on labels… "All that stuff is loaded with fragrances, and the reason they haven't been tested is because of a….loophole in the federal law from 80 years ago that allowed companies to not have to disclose what's in 'fragrances.'  When it comes to petroleum-based and synthetic fragrances, Trespicio said they can cause many adverse health effects, such as allergic reactions, contact dermatitis, headaches and asthma problems.  While these side effects are troubling, the more worrisome problem is that their long-term exposure has not been studied. "What they are seeing is that they act as endocrine disruptors," Trespicio said, "which means that these chemicals act like hormones and send messages to your body that your body doesn't necessarily want sent.  That can throw off your metabolism big time.  Source
If the topic of natural cleaning and personal care products concerns you then you'll want to check out this book from Robin:  Live Toxic Free! (70 recipes for DIY products!)
Lastly, here are a few Facebook highlights from last week: