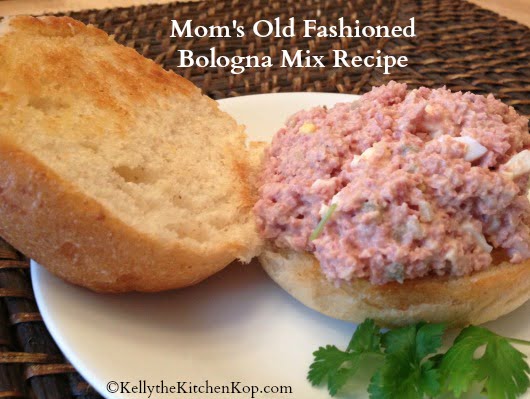 Have you ever had bologna mix?  My Mom had a really yummy bologna mix recipe that I think she got from one of my Grandma's, and we all loved it.  When we were kids, though, you didn't have to worry about mystery meat or mystery meat fillers, so these days I would NOT recommend making this bologna mix recipe with just any bologna from the store.  That would be downright frightening.  We get bologna from our local farmer, but if your farmer doesn't make lunch meats, you could get some healthy meats here.  (I checked and they DO have bologna, yay!  Just use the search bar to find it quickly.)
Mom's Old Fashioned Bologna Mix Recipe
The amounts for this bologna mix recipe are all totally approximate, because the recipe is very forgiving; you just throw in a bunch of ingredients, taste, add a little more mayo if needed, taste, add a little more relish if needed… you get the idea.  (Check out a few more pictures below.)
Ingredients:
1 pound bologna from a source you trust, ground — you can use a meat grinder if you have it, or I just used my food processor.  (Have you seen my favorite kitchen gadgets post?)
1/2 of a small onion, chopped small, or more if you like a lot of onion
4 eggs, hard-boiled and chopped into pieces — pastured eggs are best (you don't have to use 4, but I like a lot)
1/4 to 1/2 cup mayonnaise – start with a little and keep adding until it's the consistency of a nice sandwich spread.  Since all of it from the store has disgusting oils in it like canola or soybean, along with a chemical cocktail of preservatives and artificial flavors, I make my own mayo, and at that post you can check out my new trick so it works EVERY time now, for real!  It's fast and simple and SO tasty, if I do say so.  If you don't want to make your own, though, the only kind I would buy is this mayo.
1/4 cup organic relish (sweet OR dill, whichever you prefer, I like sweet) – only use organic — trust me on this, regular relish has preservatives and fake colors and all sorts of ickiness in there.  Again, you may want to add more once you taste-test.  Or if some of those you are serving want more and some don't, just spread some extra on their bread.
Sea salt and pepper to taste.
Instructions:
Mix everything together, that's it!  Just be sure to taste-test and see what it might need a little more of to make it super yummy.   Spread it on your favorite bread, but I like it on homemade toasted buns (fried in lots of pastured butter of course), or buns from our local baker.
I'm sorry I forgot to keep track of how many sandwiches this made, but I'd guess 5-6?  Of course it will depend on how much you put on your sandwich.  Next time I make it I'll remember to note this better, or if you make it first, please let me know, thank you!
Let me know what you think?  Did you grow up eating this too, or is it not that common?  Have you ever made it?  If so, how is your recipe different?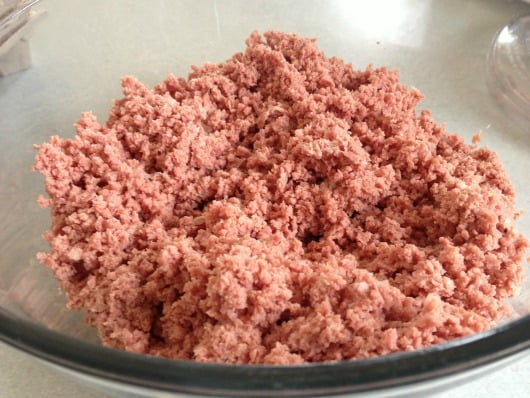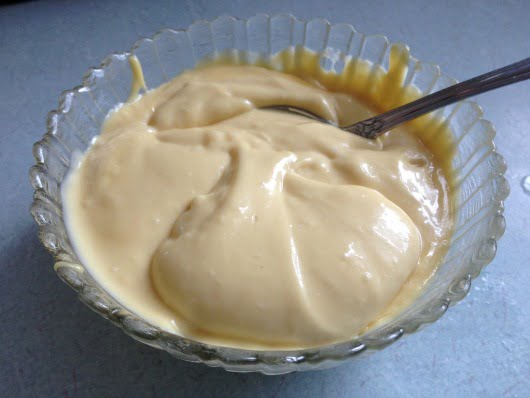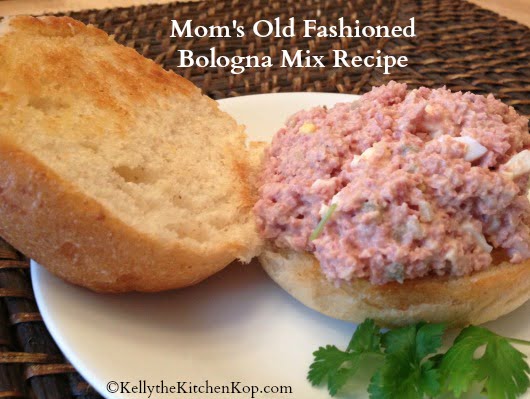 Meal Planning Help!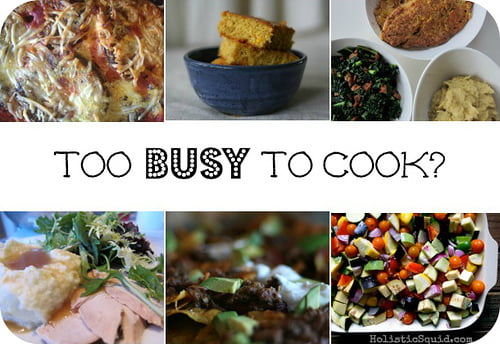 Sick of planning meals and answering the question, "What am I going to feed these people?" No matter what kind of eater you are (traditional, GF, paleo, vegetarian)… Check out these affordable interactive easy-to-use meal plans where the work is done for you.  NOW recipes also available from Nom Nom Paleo, The Paleo Mom, and Wellness Mama all in one spot!  You can read over my review here.