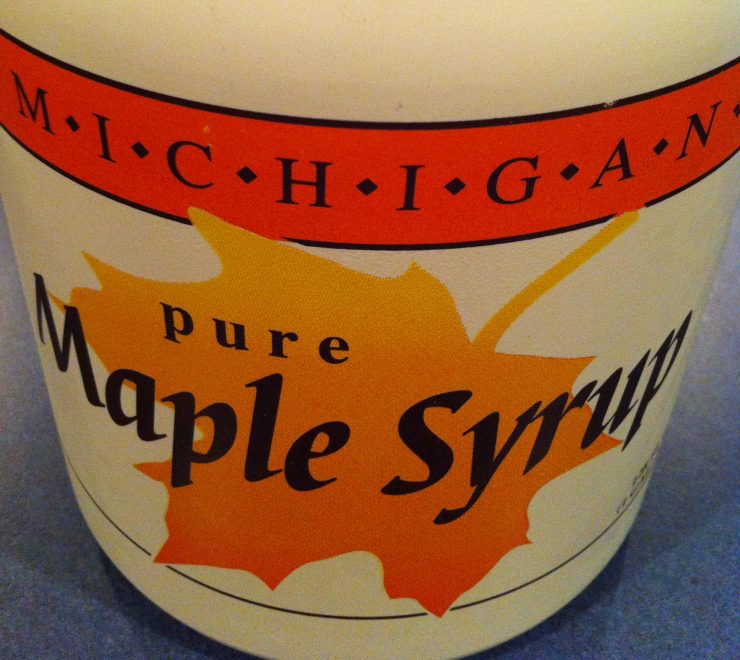 Is Maple Syrup a Safe Sweetener for Diabetics?
Below you'll find some good information from Gina, a Type I diabetic, who saw a tweet I put up a while back with a link to an article related to diabetics and maple syrup.  This article caught my eye because I love using real maple syrup in recipes.  Gina explains below that for her, maple syrup does crazy things to her blood sugar numbers.  I'm thankful she gave the OK to share her email with you, because I know it can help a lot of people…
Hey Kelly!
First, I want to tell you that I really appreciate the work you do to help educate folks on healthy fats and better ways of eating.  I am a fat-eater myself and have been implementing (albeit imperfectly) Weston Price's cooking methods at my house for several years now.  Thank you for all the work you do!
I recently began following you on twitter (I'm a terribly inconsistent tweeter!) and recently spotted a tweet about maple syrup and diabetics.  It said "Maple syrup may help diabetics" and included a link to an article about the very interesting and unique properties of maple syrup that may prove to have really amazing benefits to folks with all manner of diseases.
At the moment I read your tweet, I replied with several tweets in which I wanted to communicate my doubts about recommending maple syrup for diabetics.  Well, the tweets just sounded really rude, which was NOT my intention, so I deleted them and thought maybe I'd just write you a quick note, instead. 🙂
After 11 years with T1 diabetes, I've had plenty of time to experiment with all manner of sugars and sugar substitutes, real and artificial.  Remember that a T1 diabetic does not make any insulin at all.  I have to accommodate any food I eat with a proportionate amount of insulin in the form of a shot.  Therefore, I have learned a LOT about the way that foods affect our bodys' insulin requirements.  I will put a quick disclaimer here about the fact that not every person's body is the same and there could, in theory, be differences in the way different people metabolize sugars.
That said, of all the sugars I have tried, Maple Syrup ranks at the top of the list as being the absolute hardest on my blood sugars.  Tablespoon for Tablespoon, it is so very concentrated that it requires a much larger shot of insulin to bring my sugars back into the normal range than almost every other sugar out there.  Way worse than table sugar.  Way worse than turbinado sugar.  Even worse than honey.  This has also proven true with other T1's that I know.
This knowledge made me have a bit of a knee-jerk reaction to your *implied, not stated* recommendation that diabetics (and others who would be reading this and knowing they are "at risk" or "pre-diabetic" or gestational diabetics would infer this for themselves, also) make use of maple syrup in their diets.
If a food, (like maple syrup or pizza), is consumed by an individual whose pancreas is already having a hard time keeping up with the demands of the diet, by either, 1. making insulin, but not quite enough (this is T2 Diabetes, Gestational Diabetes or Pre-Diabetes) or 2. Not making any insulin and having to make up for any food intake with a shot (This is T1 Diabetes), then it seems like the long-term possible benefits of certain potentially healthful properties (say those found in Maple Syrup, for example) would hardly outweigh the near-term dangers of dramatically increasing the blood sugars and the insulin requirements that would necessarily follow.
That said, for healthy folks, I think Maple syrup is a wonderful thing.  I think that those uniquely healthful properties found in Maple syrup are things that would greatly contribute to well-being.  Maybe they would prevent diabetes – who knows? Maybe if they could separate & concentrate only the beneficial properties of Maple Syrup and put it into supplement form, without the abundant sugar, *that* would be the thing to recommend to diabetics.
I could envision a gestational diabetic mommy out there reading your tweet and thinking, "Oh!  This could really help me!  I'm going to start using this stuff every day!"  She would find that her sugars would get much worse, not better.  She would find her blood sugar numbers going through the roof and be confused about why it was happening.  Then she would need to increase her insulin shots to accommodate the increase.  It would kind of wreak havoc with her whole diet for a while until she figured it out!  As you can see, this would be a situation of UN-health.I hope you don't think I am the diabetic police.  I usually never write and correct bloggers for mistakes, cuz I make 'em all the time! 🙂  I just continued to feel like I didn't want you to have taken a position that wasn't quite on the mark for diabetics.  Or maybe you read this and feel like your position is just fine.  That's ok, too.  I'd love to hear back from you so that I could make sure that my writing made sense.
Thank you for listening.
Blessings,
Gina
Gina, thank you again for writing to me!  When I put the article up, I didn't even add commentary, I posted it on Twitter and it was just meant to be 'food for thought'.  However, I'm glad that it prompted you to follow up with all you have learned!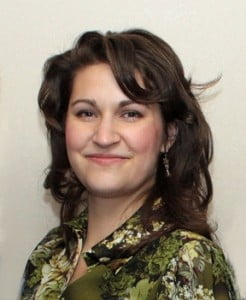 Gina is a blessed wife and mother who enjoys life in the Pennsylvania countryside surrounded by her sweet family, messy gardens and poopy chickens. She tends to talk with her hands and loves to make pretty things.  She is married to Mr. Wonderful and together they have founded Graham Gardens, a company that makes beautifully wholesome skincare products for naturally-minded families.
More you might like: