Is Endurance Cardio Good for You?
Today I'm answering a reader question (from a 15 year old!) that you may wonder about too…
Hello, Kelly!

I was wondering what your opinion on endurance cardio such as long-distance running was. I have researched this topic greatly, but so far have only discovered a couple of sources that discuss it. I know it is not very popular among the paleo/primal communities for health reasons, but I often ask myself why we have the physical ability to do so if God thought we should not do it. I am 15 years old, have ran 3 half-marathons, and am training for my first full marathon right now. I felt great training for all of my halves, and so far feel fine training for my marathon. Here are a few links that made start questioning the safety of long-distance running:

I realize that the problem being stated about marathon running has mostly to do with stressing the heart, so I devised a plan that includes running at a VERY slow pace, and taking frequent walking breaks even though I do not feel as if I NEED them.  My logic is that running slowly and walking during the event is not as stressful as running at a normal pace, and that walking gives my cardiovascular system a chance to "breathe" (no pun intended). I have always felt better whenever I run slowly, and I am usually able to run faster after I take a substantial walk break while I run. Also, I eat a very healthy diet (kombucha, free-range eggs, extra virgin coconut oil, extra virgin olive oil, unrefined sea salt, sprouted wheat bread, flax butter, sauerkraut, wheat grasspowder), and I have always lived by the philosophy that if you provide your body with the nutrients it needs, it will be able to heal itself. What do you think? I would hate to give up running as I enjoy it tremendously, but if I absolutely had to, I would. Thank you so much for your input! I appreciate it tremendously.

Abby
Is Endurance Cardio Good for You?  My reply:
Hi Abby,
Funny you ask, I just came in from a run.  Well actually it was more of a run-walk-run.  Other days it's just a walk.  It all depends on how cold it is, who is going with me, and what I feel like.  I need to include a run more often though, because it's dumb the way I've been doing it, which is to run just enough so my muscles hurt like heck the next day and I have trouble going up and down the steps without wincing like an old lady.  This is also kind of crazy, but in a way I kind of like the pain, because then I know I really used some muscle power!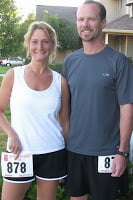 I have a lot of random thoughts that I'll throw out there, and it'll be obvious that I don't actually know much on this topic, but I'll share what I do know or what I've heard, and then hopefully my readers will comment with their thoughts, too…  (I always learn so much from all of you!)
First of all, I think each of us need to learn to really listen to our own bodies.  If you love running, then I certainly don't think you should give it up completely, but it's probably good that you've found a way to push it a little less when you go out.  Pay attention to things like you told me, "I have always felt better whenever I run slowly."
I'm not sure if this is a good argument, though, to be honest…  "I often ask myself why we have the physical ability to do so if God thought we should not do it."  There are a lot of things we can do with our bodies, but it doesn't mean we should.  I like to think of traditional people – they were more likely to do short bursts of hard exercise than sustained sessions, know what I mean?  More on that below…
I do think that distance running long-term is really hard on your joints.  When I was doing 4 miles consistently I always felt pretty good, but when I started pushing it to 6, I started getting achy.  And these days I don't even run 4 miles anymore.  Instead I probably do 4 miles total when I go out (for about an hour), but I'm doing the run-walk-run thing.  Sometimes if I'm short on time, I'll run down the hill to the dam and around a couple blocks (about a mile) and then walk fairly briskly back up the hill – this uses all different muscles and I get a nice little workout in only 25 minutes.
I've also heard, however, that in the right shoes (like Barefoot Shoes – they have some cute ones!), you won't have a problem with sore joints, and that we were never actually meant to run in the typical running shoe.  (But getting used to these is tricky, they say you have to start out wearing them for SHORT distances and work up SLOWLY or the pain is terrible and it can even cause major injuries!)
One point that almost everyone agrees on is that periodic spurts of cardio ('high intensity interval exercises', like sprints) are really good for your heart and for your whole body, not to mention supposedly the best for fat burning, even compared to cardio exercises for an hour or more.  (Mercola talks about this in the links above.)  Once I learned that a couple of years ago, that's when I began doing walk-run-walks when I'm out there by myself.
A good walk without running is the best option when I know I won't have time to shower afterward!  And it's especially nice when you have people to go with you or some good music in your ears.  Other times it's great just listening to the crunch of the snow or the birds in the summertime.
There's something fun about going out for a walk with a good friend and catching up while we exercise – even better is doing that with good coffee in-hand!
The past few months Kent and I have been taking walks together, too.  It's a great way to connect and even get complete sentences out without constant kid-interruptions.
I need to get back to using the Bowflex regularly.  It's also a really good way to mix up the exercise routine some, keep my body 'guessing', and keep good muscle tone as I get closer to menopause.  It's a good way to avoid paying expensive gym fees too!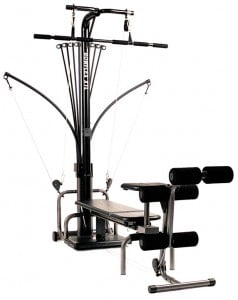 So those are my thoughts, now share yours in the comments please!
By the way, Abby, it does sound like you eat a very healthy diet, and you're only 15, that's awesome!  Here's a picture of Abby with her little sister.  🙂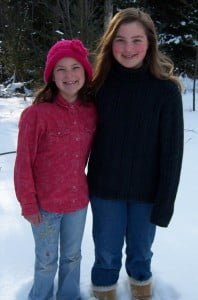 More you might like: