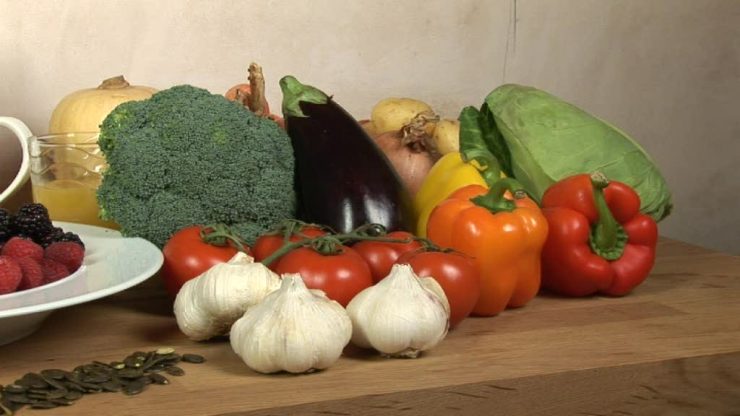 How important are fruits and vegetables, really? 
Some of you may still have some fall crops planted, but most of us are done gardening by now and looking ahead to next year.  I figured it was a good time to talk real about fruits and veggies and their true impact in our diets.
First watch this video on Diet Myths that I first posted back in April in a Monday Mix-up, and then read the conversation it sparked with another blogging friend.  I can't wait to hear what you think about all this!  (Also, you can read more here about healthy REAL fats.)
Here's the conversation this video started between myself and Jenna, from Food with Kid Appeal, and I'm also including a couple more comments, too…
Jenna:
I mentioned this last week in the blog post that I wrote in response to Sally Fallon's PR regarding the USDA guidelines where she questions fruits and veggies as "nutrient dense".  I will summarize again here, because I'd like you and your readers to think about an aspect neither Sally nor the British woman mention in their videos.
Heather, from Food Ponderings, also shared her thoughts:
So what about you, where do you fall on this issue?
I wrote this post while participating in the Sowing Millions Project by Real Food Media on behalf of Seeds of Change. I received product and exclusive content to facilitate my post. However, my thoughts and opinions are my own and not of those of Real Food Media or Seeds of Change.