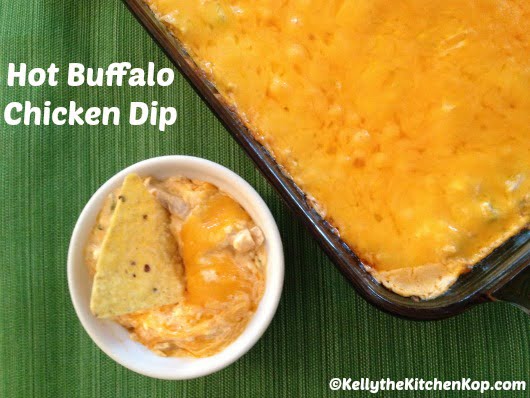 I'm on this big buffalo chicken kick lately.  I'm not big on chicken wings (too much work for very little meat), but love the flavors and the spicy bite.  This is easier and so good!  A special thanks to my sister-in-law, Leigh, for this recipe!
(If you do like chicken wings, check out my nephew's chicken wings recipe.)
Hot Buffalo Chicken Dip 
Ingredients:
Instructions:
Sauté celery in butter 'til they're a little softer but still crunchy. Mix everything together with the celery and butter, pour into a 9×13 glass baking dish and top with cheese. Bake until hot.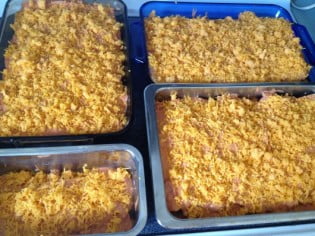 You can serve it with crackers, pita chips, or nacho chips (make your own or buy organic), OR if you're limiting the grains try eating it plain (it's that good!), or with celery so you still have that crunch that makes everything better.
By the way, when I took this to a party the other night, someone else brought something similar (hate when that happens), and they put the dip into a small crock pot so it stayed warm.  Good idea, huh?
I've also made several batches of this at once in the past, for those busy months when you need to take a dish to pass to a lot of different places.  Just make it ahead and throw the extra pans in the freezer until you need them.  Everyone seems to love it!
I need more appetizer recipes to make for family Christmas parties soon, anyone have some new and tasty ideas?  (Thank you!)