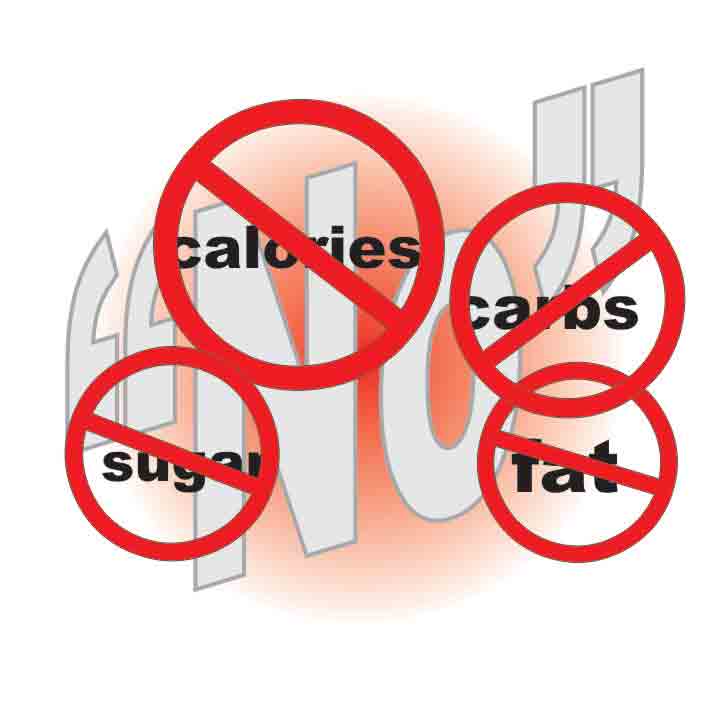 Are low-carb or Paleo diets just a fad diet?  Are they safe long-term?
Yes, many go on these diets (or the GAPS Diet) for healing various health issues, and they're definitely helpful in the short term, that's not being disputed, but is it something that should be done long-term?  Or could that cause a whole set of other problems? Are the questionable components of today's wheat worth avoiding all together, or is a person with a healthy gut/immune system quite able to handle them just fine?  (Note that I'm not talking about those who have Celiac disease!)
I covered this a little in my post, Grains or no grains, what I know and what I don't know, but today I'll share a little more after doing some additional research.
The more I read, the more it makes sense that low-carb can be taken too far, just like anything can be taken too far. 
Do I still believe that the amount of carbs suggested by the USDA in their food guidelines is messed up?  Absolutely.  We surely don't need as many grains as they recommend (and we all know sugary treats should be rare), but can some grains, if properly prepared, be part of a healthy diet?
Read the following quotes and see what you think.
First from Dr. Weston A. Price's book, Nutrition and Physical Degeneration:  "The nutrition of the people of the Loetschental Valley (Switzerland), particularly that of the growing boys and girls, consists largely of a slice of whole rye bread and a piece of the summer-made cheese (about as large as the slice of bread), which are eaten with fresh milk of goats or cows. Meat is eaten about once a week. In the light of our newer knowledge of activating substances, including vitamins, and the relative values of food for supplying minerals for body building, it is clear why they have healthy bodies and sound teeth. The average total fat-soluble activator and mineral intake of calcium and phosphorus of these children would far exceed that of the daily intake of the average American child. The sturdiness of the child life permits children to play and frolic bareheaded and barefooted even in water running down from the glacier in the late evening's chilly breezes, in weather that made us wear our overcoats and gloves and button our collars. Of all the children in the valley still using the primitive diet of whole rye bread and dairy products the average number of cavities per person was 0.3.
About another Switzerland community:  I was told by a former resident of this upper Engadin country that in one of the isolated valleys only a few decades ago the children were still carrying their luncheons to school in the form of roasted rye carried dry in their pockets. Their ancestors had eaten cereal in this dry form for centuries.
In other words, eat your grains with plenty of pastured butter or cheese, something that goes along well with this post:  How to eat carbs safely and lower the glycemic index of the foods you love.
"I think that if you find that T3 or reverse T3 are out of whack, probably the best way to address that is to try increasing the carbohydrate intake — not necessarily meaning you have to go on a high-carbohydrate diet, but, you know, like, Paul Jaminet had sort of concluded at the end of that series that he still advocates a low-carbohydrate diet, but it's possible to go too low for some people, and that's when you might get deficiency in thyroid signaling."
Chris Kresser responded:
"And I definitely see this, Chris, in my practice, and this is purely anecdotal, but I often get people who come to me who have been on a low-carb Paleo Diet, not for any particular reason, just because that was their understanding of the Paleo Diet, you know, as a low-carb approach. And then they're suffering from the classic hypothyroid symptoms: Their hair is falling out, and their hands and feet are cold, outer third of the eyebrows thinning, you know, low metabolic symptoms. And then they start eating some more starch and starchy tubers and fruit and increase their carbohydrate intake; and in almost all cases, their symptoms improve significantly."
"When I eliminated all my grains and starchy vegetables, I actually experienced some negative effects. My energy levels declined considerably, and my cholesterol, which is normally about 150, rose to over 200. It appears I was suffering a glucose deficiency and this can trigger lipoprotein abnormalities. It also seemed to worsen my kidney function. So, while carbohydrate restriction is a miracle move for most people, like most good things in life, you can overdo it.
This information really underscores how important glucose is as a nutrient, and some people can't manufacture glucose from protein as well as others, so they need SOME starches in their diet or else they will suffer from metabolic stress.
About half of your proteins have glucose attached to them, and if they don't have glucose, they simply don't work well, if at all. Your body needs glucose both as a substrate and as a fuel in order for these proteins to work well. If you drop below 200 calories of glucose per day, you might notice some negative consequences in the way you feel and even in some of your blood work, as I did.
My experience now shows me that I need to have some source of non-vegetable carbs. I still seek to avoid nearly all grains, except for rice and potatoes. I typically limit my total carbohydrate calories to about 25 percent of total daily intake, and my protein to about 15 percent, with the additional 60 percent coming from healthful fats like butter, egg yolks, avocados, coconut oil, nuts and animal fat.
However, that is what works for me. You must listen to YOUR body and perform your own experiment. The bottom line is how your body responds, and you're the ONLY one who can determine that."
I'll re-post another quote from Dr. Mercola, who asks his guest about how properly preparing ('fermenting') grains can make them safe and more digestible…
Dr. Mercola:  "In the case of wheat there's the Gluten or gliadin molecule that are particularly pernicious for many people, are you aware of an influence of fermenting on those aspects?
–Caroline Barringer (his podcast guest):  "Well, I can use my own health, I don't respond to grains well at all, but when I ferment them I'm fine, it makes them almost like a cultured vegetable would be more digestible.  It does help to neutralize many of the preservatives on grains, nuts and seeds, and all you have to do to make a grain more digestible is to soak it.  It's a hydrophylic process that draws water into the grain and when you add something like whey or cultured vegetable juice or coconut kefir, a spoonful of yogurt, etc., those probiotic organisms take action on the grain, just like the organisms in the soil would to make this little dormant grain sprout or germinate, and when it's in that state it's much more digestible and bio-available.  Now some people still can't handle grains like this, they just have to keep them out, especially on the GAPS Diet, there are people that will never be able to incorporate grains after stage 6 on the diet, it's just the nature of the beast and who you are and what you can and can't handle.  But when you soak, sprout and germinate a nut, seed or grain, it will neutralize the phytic acid and helps the glutens predigest so YOU don't have to do the work, and you or immune system doesn't have to recognize something that it finds unfamiliar which can cause an allergic reaction.  Again, grains are not a central part of my diet, but if you are going to be able to incorporate them into your diet, you'll need to prepare them properly."
–Dr.:  "There's a whole community who follow the paleo approach, I'm fond of it too and I think there's lots of truth to it.  Two important components to avoid are grains and legumes, but if you choose to eat them for whatever reason, it's would seem very useful to ferment them."
–Caroline:  "I also believe mostly in the paleo diet as well, but if you look at our ancestors, they knew how to prepare these properly, and they consumed them in smaller portions, so I believe there are people out there who do OK having some grains in their diet, prepared properly of course. I don't like to broad-brush, because I believe in complete bio-individuality.  But if you look at where we came from, agriculture didn't come into play until 12-14,000 years ago, and in evolutionary terms, that's a blink, so there's some merit to that, too."  Source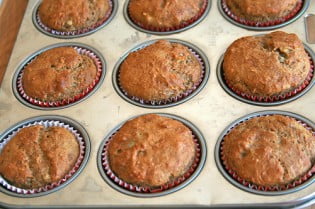 So if you agree that properly prepared grains can be part of a healthy diet for most people, do you want to know how to prepare your grains so they are safe and more digestible?!