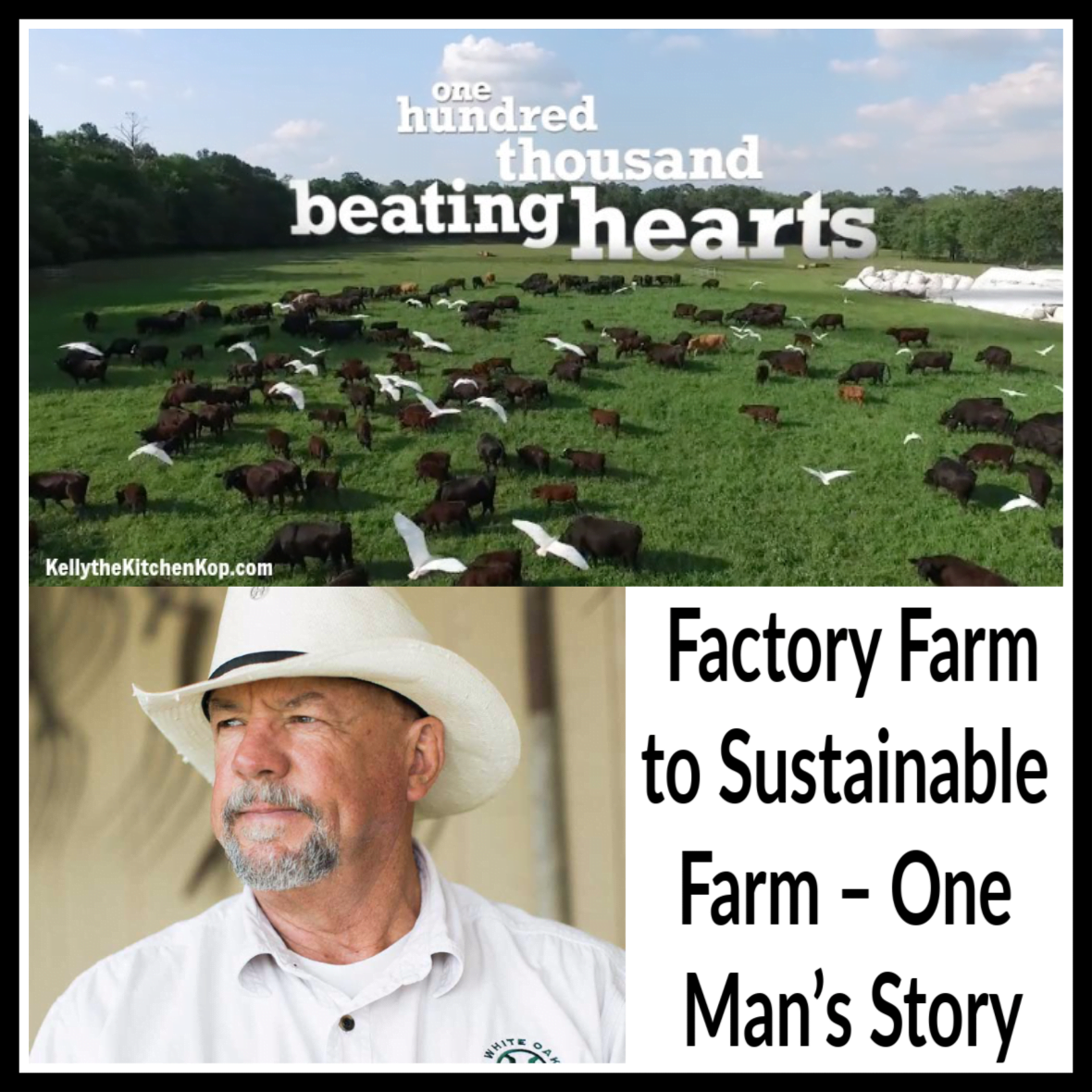 Think it's impossible to make the switch from factory farm to sustainable farm?
My friend, Chris, from the Savory Institute, told me about this video that I'm sure will touch you like it did me.  It's how one man, Will Harris, changed his whole farming operation, from one that he grew up with, a conventional farm that sprayed chemicals with no thought of the effect on the land, animals, or people (they just didn't know), to one that is sustainable, regenerative, and beautiful — farming the way God meant it to be.
"Each year I liked what I did a little bit less."
"Today we don't feed the animals, we feed the microbes in the soil, the microbes feed the soil, and the soil feeds the plants, the plants feed the animals and they breed and they grow and we turn them into meat and we sell it for money."
"It's really a beautiful system, what's most beautiful is that in every generation the animals are healthier and happier and happier…"
My friends say, "What you're doing is fine, Will, but you can't feed the world like that."  My response is, "I don't know that I'm supposed to feed the world, I think I'm supposed to feed my community."
Watch the video:
Do you know about the Savory Institute?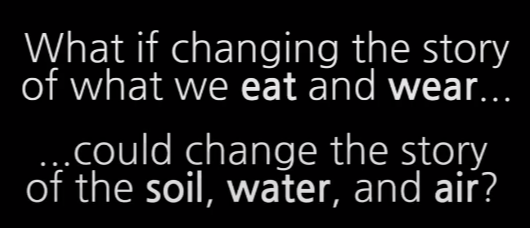 On the off chance that you're not familiar with the work of Allan Savory and the Savory Institute, I asked my friend, Chris, a couple questions:
1. How does the Savory Institute help farmers and ranchers?
The Savory Institute provides training, support, curriculum, and technology tools to allow ranchers to improve the quality of their land and herd wealth while at the same time becoming more financially resilient and build up personal relationships. Their mission is to facilitate the large scale restoration of the world's grasslands using livestock as a properly managed tool. Their goal is to positively impact 1 Billion hectares of land by 2025.  See their founder, Allan Savory's famous TED Talk, for more information on this:
The Savory Institute and their Savory Network Hubs train producers in Holistic Management, a decision-making framework to help ranchers make decisions that are simultaneously ecologically, socially, and economically sound. It sounds more complicated than it is. The main point to note is that it's much more than rotational grazing.
2. How does the Savory Institute help moms and regular folks?
For decades Allan Savory's work has focused specifically on helping ranchers in a business-to-business model. As adoption of this type of management has grown around the globe, it's blossomed into a huge movement. It's estimated that over 60 million hectares (150 million acres) are being managed by people that have had Holistic Management training.
But how does that help regular folks?
Sure ranchers healing the land is a good thing, but how can consumers support them in that? Right now, there is a tremendous amount of product grown in a manner that regenerates landscapes, but it is sold in commodity markets, undifferentiated and amalgamated with industrially produced products that are doing damage to our lands.
The Savory Institute is launching a new Land-to-Market program designed to change this.
The goal is to get to the point where a consumer can pick up a product at a store shelf, or buy product from their local rancher or farmer, and know empirically, with data to back it up, that the way that product was produced healed land. The Savory Institute has been co-designing this program with partners and supporters including EPIC Provisions, Maple Hill Creamery, Texas A&M University, The Nature Conservancy, and Michigan State University.
(This is Kelly jumping in:  food that heals the land, also heals US!)
The program will be unveiled at their upcoming Consumer Revolution Conference titled, "Eat It, Wear It, Regenerate It," and it will be prototyped with specific brand partners in 2017 and then opened up to a wider audience of brands after that.
Flex your buying power, and remember when you're making meat and dairy purchases to look for:  100% grassfed meat and milk that comes from 100% grassfed cows.  Ask your rancher or farmer about Holistic Management, specifically are they using a Savory grazing chart and doing planned grazing.  Look for the L2M seal coming soon on meat, dairy, wool, and leather products.
Thanks Chris!
More you may be interested in: