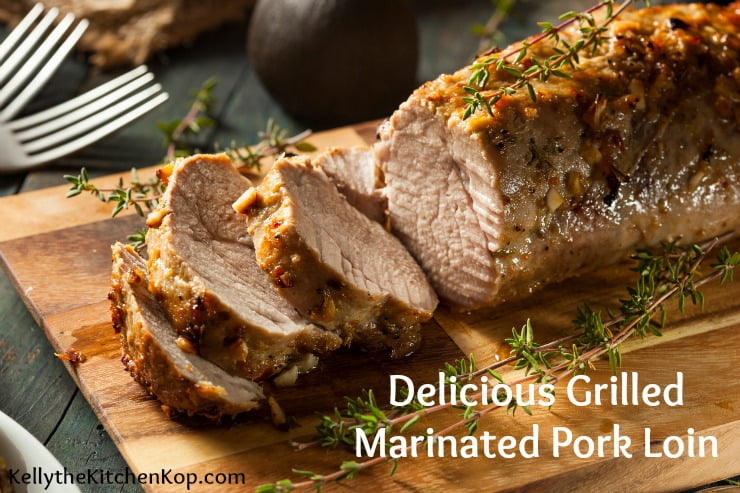 This grilled marinated pork loin was the best pork we've ever had. 
(Actually this pork was pretty amazing, too…)  The marinade was flavorful and the pork was cooked perfectly!  It's also super simple.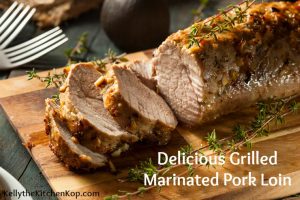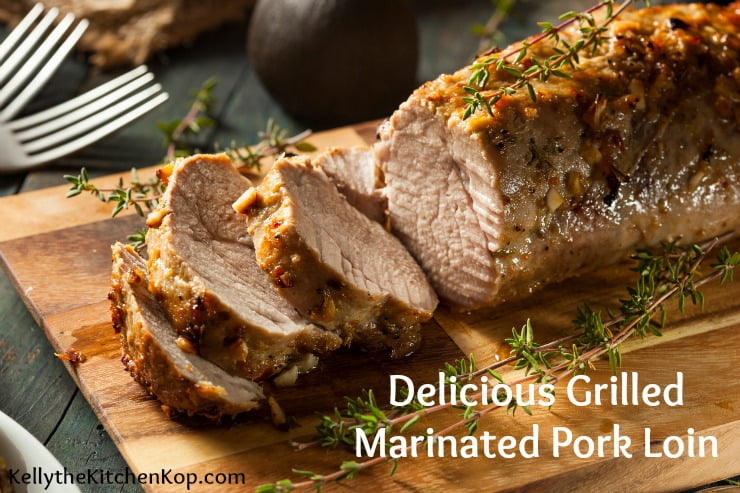 Print
Grilled Marinated Pork Loin
Yield 4-5 servings
Instructions
Slosh all ingredients around in a thick plastic freezer bag and refrigerate for at least 24 hours.
Grill slowly so they don't burn.  Kent's secret, which he learned from my brother-in-law, Jim:  put a piece of tin foil down on the grill first so that the flames don't get right onto the meat and dry it out.  That's always been our problem in the past, getting it overdone and dry, but this worked perfectly!
Did you make a real food recipe?
I want to see it! Tag @KitchenKop on Instagram and hashtag it #KitchenKopRecipes OR share anything you know I'll love by tagging @KitchenKop and hashtag #KitchenKop -- see you over there!
Do you have other tricks for grilling, or favorite marinades to share?
Meal Planning Help!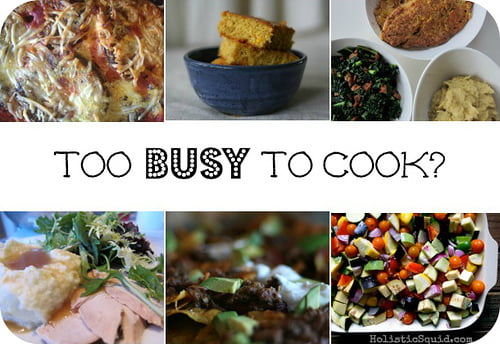 Sick of planning meals and answering the question, "What am I going to feed these people?" No matter what kind of eater you are (traditional, GF, paleo, vegetarian)… Check out these affordable interactive easy-to-use meal plans where the work is done for you.  NOW recipes also available from Nom Nom Paleo, The Paleo Mom, and Wellness Mama all in one spot!  You can read over my review here.