Radiation Protection Tips and DefenderShield Review
When it comes to protecting yourself and your kids from EMF (electromagnetic fields) and cell phone dangers, you've probably heard these radiation protection tips before…
"Keep your phone away from your body."  Do you always do that though?  Do your kids?  Or do they run around with their phone in their pocket like our son does, even after he's had it taken away multiple times for not following this rule.  Yes, we get his phone every night so he doesn't sleep by it, but that's not much consolation knowing how much he's on his phone during the day, and we'd like some grand kids from him someday, you know!
"Limit your time on a cellular device."  Yep.  None of us are on our phones or tablets much, right?  And we all remember to turn it onto airplane mode when the kids are playing games, yes?  (Not)  And did you know that you get higher EMF exposure when you're traveling, because the signal increases as it's bouncing around to different cell towers?  Same thing if you're in an area with minimal coverage, the less bars you have, the higher the signal goes to keep you connected.  (Source:  Zapped: Why Your Cell Phone Shouldn't Be Your Alarm Clock and 1,268 Ways to Outsmart the Hazards of Electronic Pollution.)
"Shield yourself from cellular radiation."  Since the first two just aren't realistic for most of us these days, and for sure not for our kids and not consistently enough to be safe, I've been on a quest now for a while to find out more about the option of shielding…
BUT are you diligent and consistent enough that you don't have to worry? I know we're not!  Learn more in today's DefenderShield review…
For a while I only knew about the Pong cell phone case.
Pong was the only company that wasn't all hokey and actually had some research behind it.  This didn't help us when it came to our iPad/tablet, and all the time the kids use it for doing school work or their games, but at least the time we were on our phones was more protected — it was something.  But all this product does is reduce the harmful radiation by spreading it out so you don't get concentrated doses right by your body, and this is only partially protective from ONE type of radiation.  (Source.)
DefenderShield Review
So I started looking into this newer product when it first came out.
I really liked what I learned as I did more research:
DefenderShield products include cell phone cases, tablet cases, and a laptop computer protector, too.
They have testing to prove that they don't just reduce harmful radiation, and they don't just handle certain types of radiation, they BLOCK ALL FOUR KINDS.
At a recent conference, I got to look at the DefenderShield products firsthand and talk to the experts there.  
I'm so glad I could hold them, flip the cell phone case back and forth, and see that it's really not cumbersome or awkward at all.  I came home and decided I was going to buy ALL of their products:  Cell phone covers for us and the kids, a case for the iPad, and a laptop protector for when the kids aren't using the computers on the table.
I thought it would take a least a little time getting used to the new cell phone cover but it didn't at all, surprisingly!  When you're calling someone, you put in the number, then close it before you start talking — the sound is still great and it's very comfortable.
Important note:
Note that these cell phone cases have shielding in the front cover (it can't be on both sides because the phone wouldn't be able to get a signal), so this way when you hold it up to your head, all emissions going towards your head will be blocked. Same with when you put it in a bra, pocket, or bag, as long as the front cover is against your body, you're protected!
Peace of mind is a beautiful thing…
The kids are getting theirs for Christmas, and it's going to feel so good not worrying anymore about the infertility issues, the DNA and cell damage that has been the subject of ongoing studies, the possible link to cancer, and all the other dangers that we just haven't figured out yet.  (Remember when they said cigarettes were safe?  Remember how they still say vaccines are safe?)  Cellular technology is still so new!
In my opinion, everyone needs to be concerned about this issue, but especially for protecting your kids and especially if you're pregnant or considering it.

I take a lot of walks with my earphones in and multi-task by making phone calls or listening to podcasts at the same time.  I'd heard that this can also be dangerous because it's like a mega-dose of radiation right to the head.  So I'm excited that now they sell earphones too!!!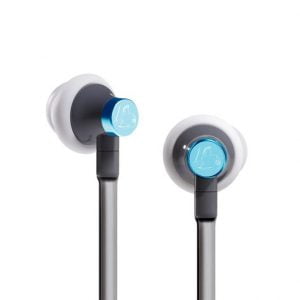 Related:
This post was originally paid for by DefenderShield, but only because I knew I was going to buy all their products, so I reached out to see if I could turn it into a post for them and tell you all what I found.  🙂