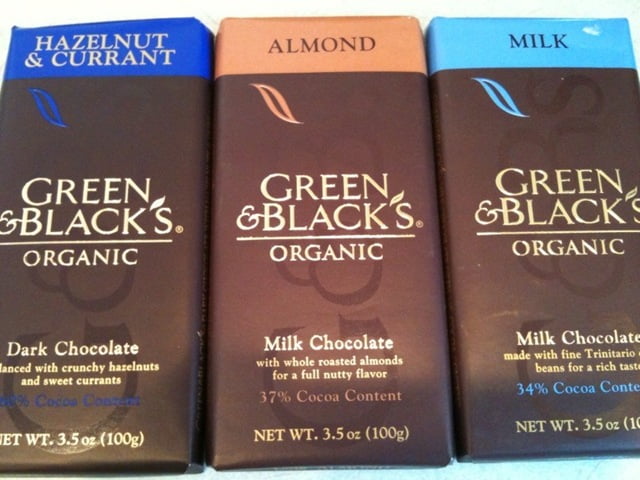 I've been doing fairly well with low-carbing it lately and have had no sweets for a couple weeks or more (and haven't even had cravings, now that I think about it), so when the opportunity to write a post about Valentine chocolates came up…well, sometimes post research just has to happen, ya know?
Our Son's Dream Words
It's not very often that I say to our teenager, "Do you want some chocolate?" It's funny how their hearing kicks in sometimes isn't it? He was happy to run this errand for me.
GMOs in Chocolate?
(Before you read more, you may first want to check out a basic GMO definition here.)
I first heard about this chocolate company from N.J., who works with Jeffrey Smith and the Institute for Responsible Technology (IRT). They lead the way in the fight to get GMOs out of our food supply. Read more about GMO dangers and some GMO FAQ's. Also, thanks to IRT and their coalition partners, you never have to be unsure about which foods are safe to eat again. You can download their FREE Non-GMO Shopping Guide and then please don't forget to thank them for their service to you with a donation.
Great News for Chocolate Lovers: Fair Trade Chocolates!

What I learned about Green & Black's is that not only are their chocolates organic, which means no GMOs, high fructose corn syrup or other junk, but it turns out they also just issued a press release announcing a commitment to move its entire worldwide chocolate range to Fair Trade.
Below are more details:
With this commitment, Green & Black's will become the world's leading 100% organic and 100% Fair Trade Certified chocolate brand.
This Fair Trade commitment will provide farmers with the security of fair prices.
Green & Black's will make an additional monetary investment of $485,000 per year for the next ten years for social, environmental and economic development in the farmers' communities.
Yay for us chocolate lovers, huh?!
UPDATE: Be sure to read the comments for more information and ingredients you may be concerned about…
If you're interested in the entire press release, I've copied it below, and you can also read about a couple of their divine chocolate bars:
Toffee
Our delectable, organic toffee is made by heating sugar along with butter and molasses to create the perfect flavorful blend. This full, concentrated flavor allows the crunchy toffee pieces to punch their way through our intense 34% cocoa-rich milk chocolate. Available in 3.5oz bars.
Chocolate Peanut
"With just one taste, you'll see why our newest chocolate bar is anything but plain peanut. From the smooth, full-bodied 37% milk chocolate to the crisply caramelized organic peanuts, to the final bright hint of sea salt, every layer is more indulgent than the next. Naturally, you won't want to share."
GREEN & BLACK'S COMMITS TO MOVE ENTIRE CHOCOLATE RANGE TO FAIR TRADE CERTIFIED IN UNITED STATES
Parsippany, NJ (January 27, 2010) Pioneering organic chocolate maker Green & Black's today announces its commitment to move its entire chocolate range, worldwide, to Fair Trade – including the United States. Fifteen years ago Green & Black's led the Fair Trade movement by launching Maya Gold® – the first ever Fair Trade Certified™ product in the United Kingdom. In the United States, Green & Black's is the number one chocolate in the Natural channel[1]. Green & Black's entire range is already organic, and thanks to continued expansion around the world, this move will make Green & Black's the world's leader in organic and Fair Trade chocolate.
Fair Trade is a unique independent system providing farmers with the security of fair prices for their produce and additional investment through the Fair Trade premium for social, environmental and economic development in their communities. The Fair Trade premium is in addition to a guaranteed minimum price for fair trade certified ingredients.
Today's commitment will mean an investment of more than $485,000 each year over the next 10 years through additional Fair Trade premiums paid to Dominican Republic cocoa farmers and their communities. Green and Black's has bought quality, organic Trinitario cocoa beans from cooperatives in the Dominican Republic over the last 10 years and these farmers are now the main source of cocoa for Green & Black's.
"In that time we have committed $500,000 in local initiatives to improve quality and availability, but we wanted to do more to support our farmers," says Dominic Lowe, Managing Director of Green & Black's. "The move to Fair Trade certification is a key milestone in our relationship with the farmers that are so fundamental in the making of the best tasting, premium, organic, and now Fair Trade, chocolate you can buy."
Paul Rice, President and CEO of TransFair USA comments "Green & Blacks' 15-year history of sourcing Fair Trade Certified cocoa has made an impressive difference in the Belizean farming communities from which it sources, and we are thrilled with the company's deepened commitment to ethical trading. This expansion will extend the benefits of Fair Trade to thousands of farmers in the Dominican Republic, empowering them to take care of their families, protect the environment and improve their communities."
Mr. Santos Mendoza, president of CONACADO, a co-operative in the Dominican Republic where Green & Black's sources most of its signature, fine and fermented Trinitario cocoa beans says of the move: "The great thing about Fair Trade is that it enables cocoa farmers and organizations like ours to have a say in shaping our future through directly talking and working with retailers and companies. Our biggest worry is ensuring that we have a guaranteed market for our cocoa that provides us with a long-term sustainable livelihood. Through the pricing structure and the Fair Trade premium we will be able to both invest in business and in our community to ensure a brighter future for our families and other farmers."
Note: I am not receiving any compensation or chocolate for writing this post, I'm only bringing my fellow chocolate lovers and those who avoid GMOs into the loop. 🙂 UPDATE: A week after posting this I did indeed receive some free chocolate from the company, yippee!! And also, now the links go to Amazon where I'll earn a small fee if you buy through there. (And thanks.)