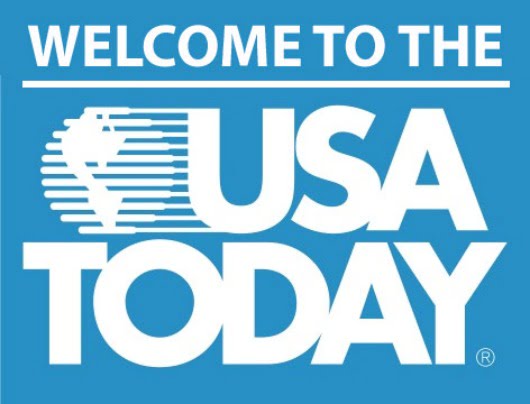 If myself or someone in my family were ever to receive the much-dreaded cancer diagnosis, who should get to decide our treatment plan?  After hours of research we may very well choose the traditional cancer protocol:  surgery, chemo, or radiation, but what if we don't?  What if we decide an alternative option is best, but our choice is taken away?  What if either the FDA has shut all the alternative options down, or pressure from big pharma has kept insurance companies from paying for it?
The FDA continues to screw with our right to choose our own health care just as they screw with our right to choose our food!
As always, I like to hear every side of an issue, so I'm actually glad that USA Today published this latest article slamming Dr. Burzynski's alternative cancer therapy.  First go read the USA Today article.
Now I'll share parts of Dr. Burzynski's response:
Wow, the medical establishment and the status quo cheerleaders have pulled out all the stops in their latest propaganda hit piece published in USA TODAY on November 15, 2013.

It's enough to make one want to give up hope for any goodness in the human condition.

Trying to "debunk" USA TODAY's diatribe on Nov. 15, 2013 would be like someone living in Nazi Germany trying to debunk the writings of Joseph Goebbels, or an African American trying to explain to his slave master that he too is also a human being with rights and emotions, or the parents of an American soldier trying to explain to members of the Westboro Church how disrespectful it is to hold up signs that read "God Hates Fags" during their child's funeral.

This type of unbridled hate and bigotry goes far too deep for any rational human discourse.

When one applies that hate and bigotry to one's freedom to choose his own cancer therapy, along with an innovative scientist's supposed right to develop a new technology to fight a disease like cancer within a so called "free society"—it is a recipe for disaster.

In case we haven't noticed, we all live in a totalitarian capitalist society—from the USA to China (Take it from me, I was in Ghangzhou for 7 days last week myself). The very idea of a "free market" is not one that exists in our society. If the market were free, then Antineoplastons would freely be on the market, instead of being resisted by the state. If the market were free, the banks would have freely failed back in 2008, instead of being protected by the state.
More:
It's very clever indeed.

It's like the FDA saying, with the Children's Oncology Group standing behind them:
    "Where are the randomized clinical trials for those childhood tumors we gave you permission for?"

Burzynski responds:
   "No children's hospital will allow me to do them."

FDA replies:
    "I guess we have to shut you down if you refuse to conduct those randomized clinical trials in children we gave you permission for!"

Resulting in technically being "out of the FDA's hands"—they turn over the dirty work to a system it regulates—to halt the process.

Rinse and repeat.
Antineoplaston Therapy Costs too Much?
Recent examples: Avastin costs over $100,000 per year, and in clinical trials has shown an extension of life by barely over a month. Temodar costs about the same, and has shown an extension of life by a couple of months. Provenge costs over $130,000 for only 3 injections and has shown mild benefit to the patient… none of these drugs have cured a single human being in clinical trials. These costs don't include the anti-depressants, anti-inflammatory, anti-nausea, and countless other drugs shoved down the throats of the patients during these highly toxic and ineffective therapies. The list goes on and on. If the establishment cancer therapies worked—600,000 people a year in the USA wouldn't die from cancer—and countless people wouldn't be going bankrupt due to therapy. If cancer therapies worked, Burzynski wouldn't have anyone seeking his therapy. In the end, as has been proven time and again, Burzynski's therapy is far less in cost than anything the mainstream offers. The only difference being insurance refuses to pay for it, as the insurance companies would have their heads handed to them if they did. Gag orders have been placed on the few families where insurance did pay for this therapy. The "money" issue is yet another proven tool in the propaganda tool box to emotionally sway the reader—giving the reader the illusion that people are being "ripped off".  
Read the entire Dr. Burzynski response to the USA Today article.
Again, I don't know what we'd choose if faced with these decisions, but I want options and I want the right to choose what is best for us!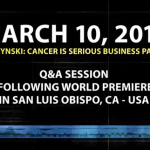 More information and movie trailers:
1st trailer from the first movie:
2nd trailer from the first movie:
Movie trailer from the 2nd movie: