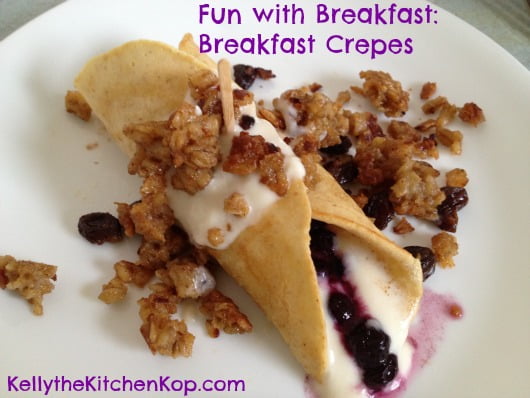 Who wouldn't want these yummy breakfast crepes for their first meal of the day?
Our younger two kids, 7 year old son and 11 year old daughter, love helping in the kitchen, and they're always coming up with new concoctions for us to try.  Often they turn out to be really good ideas!
Recently, Kasey, our 7 year old woke up and decided he wanted some breakfast crepes, and he was very specific about how he thought we could do this…
Breakfast Crepes
Instructions: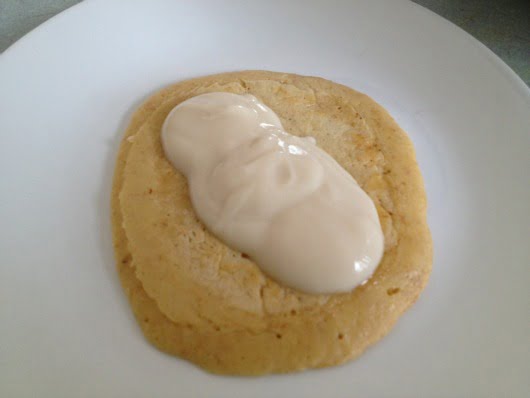 Frozen organic berries from last summer…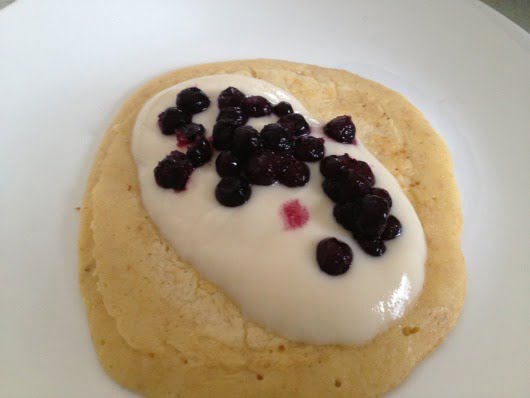 Use a toothpick to hold it together.
These are a big hit!
If you make them, what other toppings do you use?