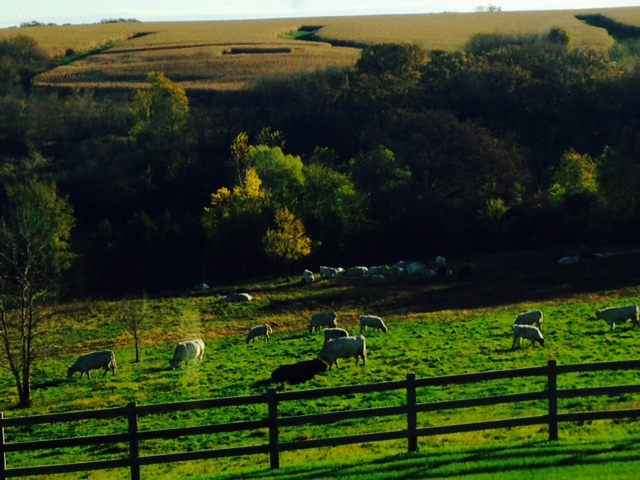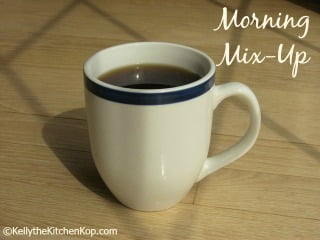 You guys know how I gripe now and then about all the technical issues that are always coming up here on the site.  Weeell, I figured I'd also tell you about the times that blogging definitely has its perks.
There have been TWO fun things recently…
1.  It all started with an email I received from a sweet reader friend and WAPF chapter leader, Kay, from Minnesota (see her happy cows in the picture above!)…
Dear Kelly, I have been the WAPF Chapter leader in the SE Minnesota area since 2009.  In 2008, I went on a whim to the WAPF conference in Chicago.  Alone.  Having recently read Nourishing Traditions I was eager to hear the speakers and meet people.  I had been reading your blog and a few others that resonated with me and my family.  We have never looked back – I came home and started a local chapter and bought a farm.  Yep, bought a farm.

I am writing to invite you and your family to visit us in Minnesota this summer.  I would like to have a Chapter meeting – open to the public – and feature you as the guest. If you and your family can make it here, we can take over from there.  We have plenty of space with privacy for all.  We have our own 100% grass based, bio-dynamic meats to serve you (beef, pork, chicken, eggs, and in 2015, lamb).  My sister provides most of the garden veggies and greens.  Our farm is a place to learn, regenerate and relax.  The farm is not our livelihood, it is our passion, and our way of providing the highest quality meats for our family.

Would you consider coming to Minnesota?  I can guarantee a restful retreat, wonderful food, good conversation, long walks, and maybe slip in a little special wine…

Here are a few options to consider while you are making your decision:

1.  Kelly comes to Minnesota with entire family.  Kids do educational things like tour World Famous Mayo Clinic.  They drive Terex on trails and have fires and camp out.

2.  Kelly comes to Minnesota with 1, 2, or 3 of her best foodie friends for a grown up woman trip.

3.  Kelly comes to Minnesota with her husband and leaves all the others behind.

4.  Kelly drives to Minnesota in a car.

5.  Kelly is picked up by our pilot buddy in our little tiny Glasair Super II.  (Not for the person who hates small planes).

Well, that's all I got.  :)"
How could I resist THAT offer and picking one of those fun options?!  Do I have the best readers or what?!
After much deliberation, we decided that I would come with our son, Kaden, and his friend, Ray, who is also into planes, because we're going to combine it with a trip to the huge Oshkosh Air Show.  It's perfect to have Kade and his friend go, because not only will we go to the biggest air show there is, but also Kay's husband, Philip, is a pilot, so he plans on taking the boys flying!  (Remember our son is taking pilot lessons now, and Ray is about to begin in the fall.)  Plus Philip was a police officer, so he said he'd teach them gun safety too, and trapping, and I'm sure they'll be out exploring their farm and woods, it'll all be such fun for a couple of teenage boys!
As for ME, I'll be having loads of girl-talk with Kay, her daughters, and her sister, along with real food and wine, I'm so excited!  I even got myself some cute new barn boots: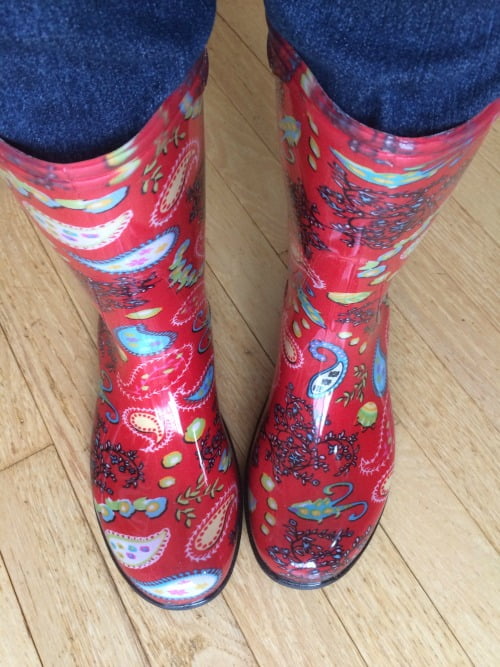 (Updated later:  Read all about my trip here…  Real Foodie Paradise and a Public THANK YOU Note!  And read my follow-up post:  How I got lazy and the 5 ways I've recommitted to real food)
My First Book Signing!
First, for those of you who are local readers:  watch the blog (and Facebook or Twitter) for info on local book signings which will be coming soon, I have two coming up late-summer and fall.  🙂
Here's what Kay has set up in Minnesota: (Please tell anyone you know who lives there!)
The People's Food Co-op Community Room in Rochester, Minnesota
Tuesday, July 21, from 5:00 – 7:00 p.m.
Invites went to Kay's chapter, plus Minneapolis, Albert Lea, Winona and Lacrosse WAPF chapters as well.
Info from the invites:  "Our featured guest will be Kelly the Kitchen Kop who will be available to answer questions and talk about her new book, "Real Food for Rookies".  This book includes a great section on ingredients and what to look for on labels.  If you're not familiar with Kelly, please visit her website or Facebook page.  She's a terrific champion for real food and traditional food preparation. Please come and bring friends and family!"
Real foodies are just SO awesome, aren't they?  Thanks so much Kay, I can't wait to meet you and your family and friends in person!
There's more…  (Please remind me of this the next time I'm swearing at my computer, okay?)  
2.  I got another interesting email the other day, out of the blue, from the people at Intellibed — turns out they want to give us a free new mattress!  For me, a mattress is no biggy, I fall asleep within 5 minutes of my head hitting the pillow and often don't move at all for anywhere from 7-9 hours these days.  (I know I'm blessed, and I've been so much better about getting to bed.)  However, apparently Kent has been having a lot of back pain lately.  I knew he's been using an extra pillow to try and get comfortable, but until this mattress thing came up, I didn't realize how bad his pain had gotten, because he never complains.  So he's pretty happy for the opportunity to give this a try.  I'll keep you posted.  Read more about Intellibeds here.  (They're giving my readers 10% off with code KOP.)  Obviously, they're hoping we'll love it, so then I'll want to tell all of you about it, which I will be happy to to if it actually helps Kent.  The best part is there is no chemical off-gassing like in most new mattresses these days, but more about that later.
Now on to what I've found for you this week…
Hey grain-free, sugar-free peeps, I've got something cool for you.  Megan Stevens went through a major health crisis (she was writing good-bye notes to her family!) and ended up finding healing.  Now she has just finished a new cookbook, after years of practicing her recipes in their family owned cafe in Oregon.  You'll get lots of free BONUSES if you buy it now:

​The 288-page eCookbook in PDF, Nook, and Kindle formats (you get all 3 versions!)
A new grain-free baking technique that gives moist, delicious, digestible baked goods
​5 free bonus videos (details here)
4 bonus recipes (included in videos)
Speaking of grain-free, here's a snack that I've been loving a little too much around here so I have to quit buying them for a while.  These are organic and have only ONE ingredient:  dried pineapple, but they also have a lot of natural sugars, and they are SO good (click the picture to find the 6-pack):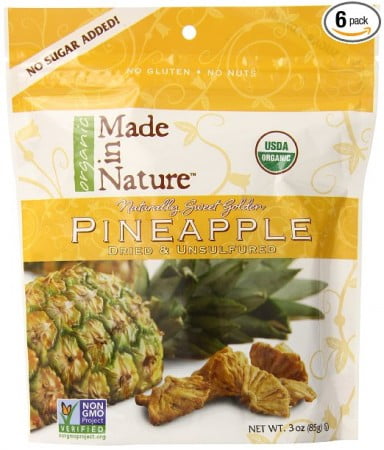 I've told you how our daughter loves to cook, well so does her friend, Madeline, and it was so cute…  She was over one day and had dinner with us:  we had Steak Parmesan Alfredo and this corn salad.  A couple weeks later I got a text from her that said, "Thanks for the inspiration to make this dinner for my family tonight, they loved it."  It made my heart happy!  She sent along a picture of their table, too: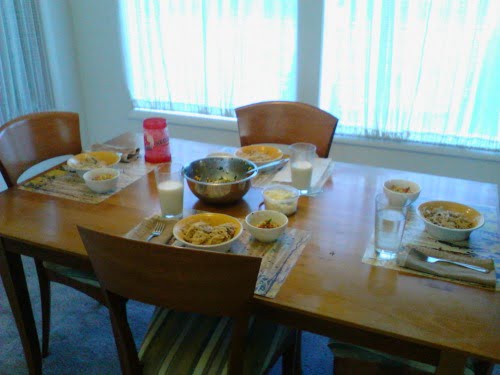 A great idea from a reader (thanks Bekah!):  "Hi Kelly, my cousin told me about your blog a few months ago and I've been following you ever since! I also just purchased your book and can't wait to dive in.  I, too, will be homeschooling (I have two toddlers at the moment), I am against vaccinating and have done enough research on the topic that it makes my head spin at times! With that said, I really think it is a big (and scary!) problem that so many people are living in a fantasyland of big government looking out for our best interests. So here's my idea to make an impact in a small, sneaky way…  Have you heard of those Little Free Libraries? It's like an oversized mailbox that people all around the country can place in their front yard for passersby to take a book and/or leave a book. I'm going to take some of my more "radical" books like John Gatto's "Dumbing Us Down" (about how public education is not working) and drop them off in those Little Free Libraries in the hopes that they will be exposure there than they would otherwise have!! I also have a few vaccine books I could do the same with. Every little bit helps, you know? Feel free to pass on the idea to your followers."
Did you catch all of last week's posts? Here they are in case you missed them:
And now to close with a video, like I often do around here, but this one isn't heartwarming, as they sometimes are in my mix-up posts, this one is just DEAD-ON and you MUST share it with everyone you know!!!  (Also, watch BOUGHT for free at this link.  And below the video, check out that chart.  WOW.)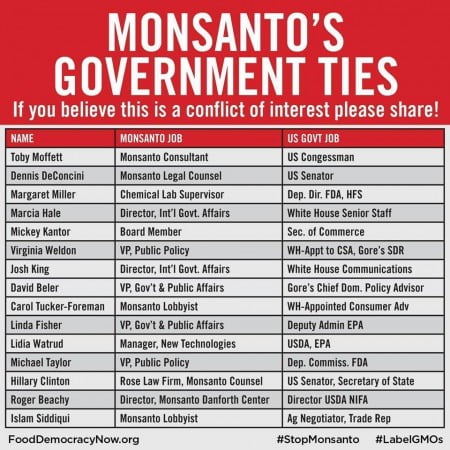 On that scary note, have a good rest of your week everyone!
(Affiliate links are often included in Morning Mix-up posts.  Check out my affiliate disclaimer here.)