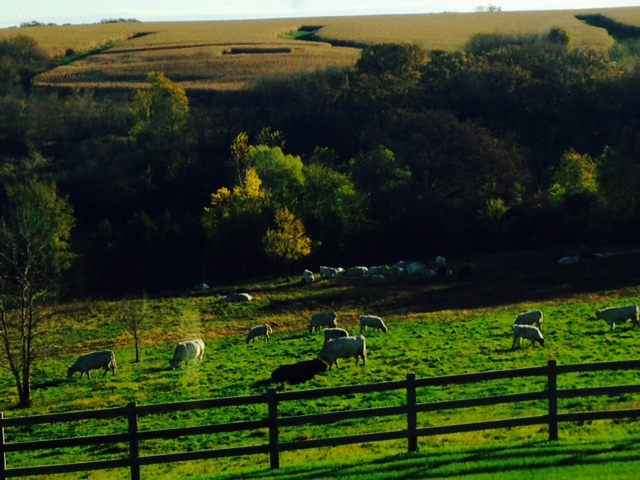 You guys know how I gripe now and then about all the technical issues that are always coming up here on the site.  Weeell, I figured I'd also tell you about the times that blogging definitely has its perks.
There have been TWO fun things recently…
1.  It all started with an email I received from a sweet reader friend and WAPF chapter leader, Kay, from Minnesota (see her happy cows in the picture above!)…
Dear Kelly, I have been the WAPF Chapter leader in the SE Minnesota area since 2009.  In 2008, I went on a whim to the WAPF conference in Chicago.  Alone.  Having recently read Nourishing Traditions I was eager to hear the speakers and meet people.  I had been reading your blog and a few others that resonated with me and my family.  We have never looked back – I came home and started a local chapter and bought a farm.  Yep, bought a farm.

I am writing to invite you and your family to visit us in Minnesota this summer.  I would like to have a Chapter meeting – open to the public – and feature you as the guest. If you and your family can make it here, we can take over from there.  We have plenty of space with privacy for all.  We have our own 100% grass based, bio-dynamic meats to serve you (beef, pork, chicken, eggs, and in 2015, lamb).  My sister provides most of the garden veggies and greens.  Our farm is a place to learn, regenerate and relax.  The farm is not our livelihood, it is our passion, and our way of providing the highest quality meats for our family.

Would you consider coming to Minnesota?  I can guarantee a restful retreat, wonderful food, good conversation, long walks, and maybe slip in a little special wine…

Here are a few options to consider while you are making your decision:

1.  Kelly comes to Minnesota with entire family.  Kids do educational things like tour World Famous Mayo Clinic.  They drive Terex on trails and have fires and camp out.

2.  Kelly comes to Minnesota with 1, 2, or 3 of her best foodie friends for a grown up woman trip.

3.  Kelly comes to Minnesota with her husband and leaves all the others behind.

4.  Kelly drives to Minnesota in a car.

5.  Kelly is picked up by our pilot buddy in our little tiny Glasair Super II.  (Not for the person who hates small planes).

Well, that's all I got.  :)"
How could I resist THAT offer and picking one of those fun options?!  Do I have the best readers or what?!
After much deliberation, we decided that I would come with our son, Kaden, and his friend, Ray, who is also into planes, because we're going to combine it with a trip to the huge Oshkosh Air Show.  It's perfect to have Kade and his friend go, because not only will we go to the biggest air show there is, but also Kay's husband, Philip, is a pilot, so he plans on taking the boys flying!  (Remember our son is taking pilot lessons now, and Ray is about to begin in the fall.)  Plus Philip was a police officer, so he said he'd teach them gun safety too, and trapping, and I'm sure they'll be out exploring their farm and woods, it'll all be such fun for a couple of teenage boys!
As for ME, I'll be having loads of girl-talk with Kay, her daughters, and her sister, along with real food and wine, I'm so excited!  I even got myself some cute new barn boots: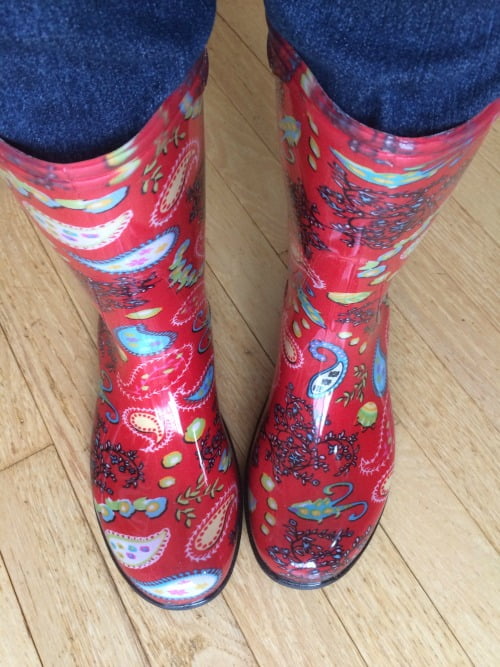 (Updated later:  Read all about my trip here…  Real Foodie Paradise and a Public THANK YOU Note!  And read my follow-up post:  How I got lazy and the 5 ways I've recommitted to real food)
My First Book Signing!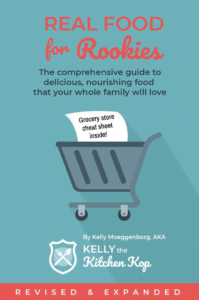 2.  Here's what else Kay has set up in Minnesota: (Please tell anyone you know who lives there!)
The People's Food Co-op Community Room in Rochester, Minnesota
Tuesday, July 21, from 5:00 – 7:00 p.m.
Invites went to Kay's chapter, plus Minneapolis, Albert Lea, Winona and Lacrosse WAPF chapters as well.
Info from the invites:  "Our featured guest will be Kelly the Kitchen Kop who will be available to answer questions and talk about her new book, "Real Food for Rookies".  This book includes a great section on ingredients and what to look for on labels.  If you're not familiar with Kelly, please visit her website or Facebook page.  She's a terrific champion for real food and traditional food preparation. Please come and bring friends and family!"
Real foodies are just SO awesome, aren't they?  Thanks so much Kay, I can't wait to meet you and your family and friends in person!