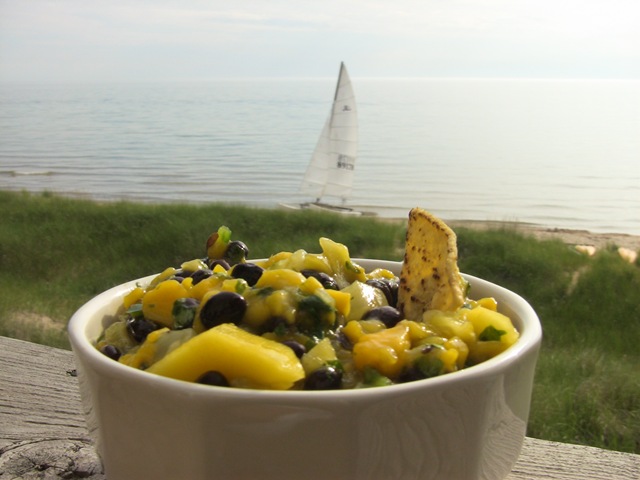 We go to our friends' cottage on Lake Michigan one weekend every year.  They always throw a shindig when we're there, and their friend Kathy brought her super tasty Black Bean Mango Salsa.  It's got some unique ingredients that I think you'll love.  It is definitely a sweeter version of the more common black bean salsa, which is also one of my favorites because these type of dips are nutritious and delicious.
Don't these pictures look fake?
I'm so geeked at how well they turned out!  (That's their new boat in the background that they got for a steal last year.)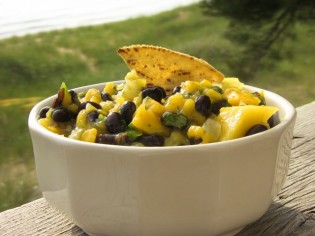 Print
Kathy's Black Bean Mango Salsa
Yield 1 bowl
With a blend of sweet and spicy flavors, this dip is always a hit.  Serve with your favorite organic corn chips.
Ingredients
Fresh mango – about 4, chopped
2-3 medium jalapeño peppers, chopped small
1 small onion, chopped small
2 cans black beans, drained and rinsed
1/2 small can of crushed pineapple with juice
1 bunch cilantro, chopped
1/4 cup pineapple rum (optional, but this gives it good flavor)
Sea salt to taste
Instructions
Stir all the ingredients together and serve with organic tortilla chips.
Did you make a real food recipe?
I want to see it! Tag @KitchenKop on Instagram and hashtag it #KitchenKopRecipes OR share anything you know I'll love by tagging @KitchenKop and hashtag #KitchenKop -- see you over there!
Doesn't that sound good?
More: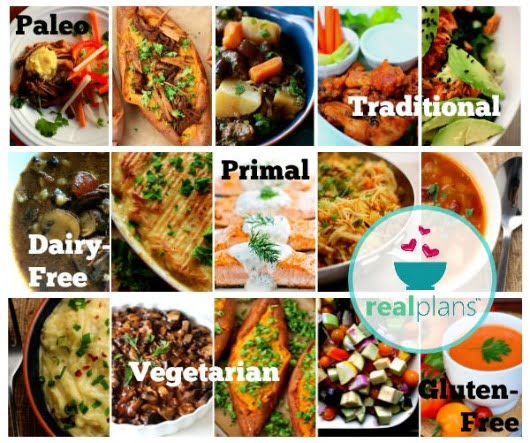 Meal Planning Help! 
Sick of planning meals and answering the question, "What am I going to feed these people?"  No matter what kind of eater you are… Check out these affordable interactive easy-to-use meal plans where the work is done for you!   Also read over my review to see what I thought of it.