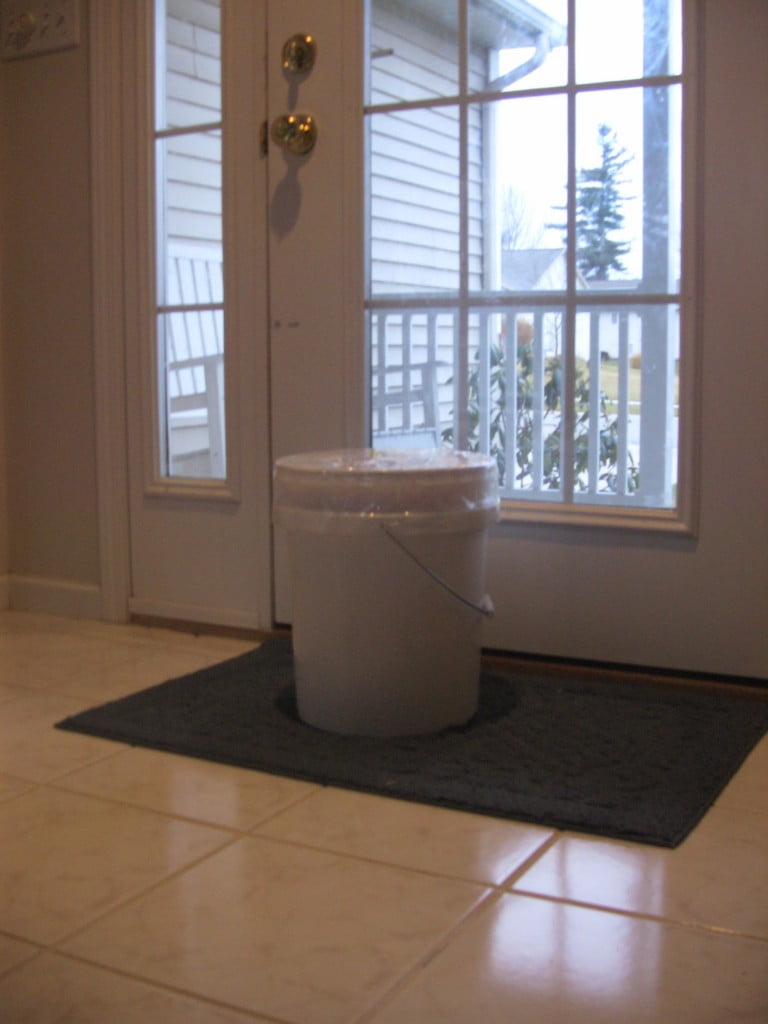 Is beef tallow healthy for us?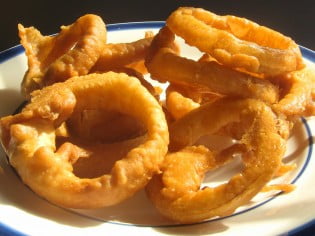 See the picture above?  I was all giddy when that showed up at my door, and in case you don't know, here's why:  I LOVE cooking with beef tallow, because besides that it makes delicious homemade French fries, chicken nuggets, and onion rings, it also is a healthy fat to cook with!  It's a traditional fat that has been used for hundreds and hundreds of years, way before there even was heart disease!
Here's their economy size tub.
What's tallow?
Tallow is similar to lard (pork fat), only from beef instead of pork, and has many uses.  It's great for frying anything, and for using in recipes for baked goods.  Even better, grass-fed tallow is a also great source of Omega-3's (the omega 6:3 ratio is similar to fish!) and cancer-fighting CLA.
Get this:  when I priced it, I found out that it's even cheaper than rendering it yourself!
I bought 2.5# of beef fat from our local farm at $4.11/#.  After rendering, it made 5.5 cups (44 oz.) of tallow, which comes to 23 cents/oz.  The time before I got a little more and it came out to 21 cents/oz.  So it averages at about 22 cents/oz.
But this large tub of tallow is only 19 cents/oz.!  (Update 10/2017 now it's 18 cents/ounce!)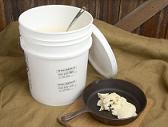 Their smaller size tub does cost more than rendering it yourself, but since the big tub stores well, you may as well get that and freeze it or split it with someone.  Rendering isn't difficult but it's gross and sticky and smelly, and the batches seem to take forever to boil down.  Once it took a week. Don't ask me why, my batch before that one took only a couple days.  OK, maybe it was because I didn't want to cut it all up good like I did the first time, but that was so disgusting.  I know, I said to put on your big girl panties and just do it, but it wasn't JUST that it was gross and sticky, it also took for EVER to get all the gunk out.
I'm so excited that I won't have to render beef fat again – it's not very often that buying something ready-to-use is cheaper than doing it yourself.  🙂