Lately my niece who is just out of high school has been asking me all sorts of questions about ingredient labels, which crackers to buy, and how I choose which restaurants to eat at, and I've been loving it.  She said, "My parents say I'm starting to sound like you."  I'm pretty sure it wasn't a compliment, ha!  🙂
I keep telling her that the way she has become interested in what she puts into her body will not only help her stay healthy and keep her body looking great as she ages, but it will also help her have babies someday that are easier to raise!  
Granted, that may not mean much to her now.  But I stress to her that babies born from moms who take care of their bodies and know what to eat before, during and after pregnancy, as well as what to feed their babies after they're born, are usually blessed with children who have milder dispositions, no digestive or other health problems, no troubles with learning, and it can even prevent the need for braces!
Don't believe me?  Just get a copy of this book on feeding babies:  Nourished Beginnings Baby Food: Nutrient-Dense Recipes for Infants, Toddlers and Beyond Inspired by Ancient Wisdom and Traditional Foods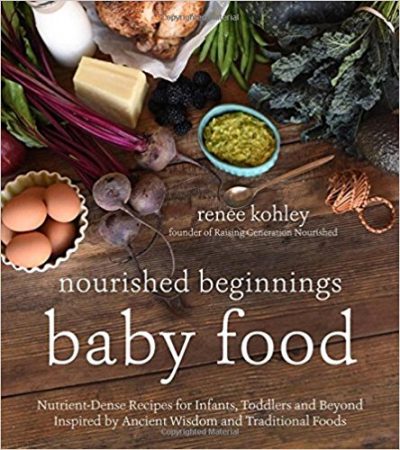 It's true, I've seen it with my own eyes with our kids.  Our first three were pretty good babies, yes, but wow, I've always said that our youngest wins the prize.  He wakes up happy, he goes to bed happy, he learns easily, he gets over things quickly.  It's still too early to tell if our diet has been good enough to avoid braces (we probably still have too many compromise foods in the mix), so we'll have to wait and see about that.  But if not, everything else has made it all worth it anyway.  And it's not like the nutritious foods we eat are a hardship.  We eat plenty of delicious traditional full-fat foods, naturally raised produce, pastured meats and dairy, and yes, a little cod liver oil thrown in for good measure.
Food Is THAT Powerful.
If you cleaned up your diet after having some of your kids like we did, do you notice any differences "before" and "after"?  Let us know in the comments!
More you might like: