Good morning readers!  I've got so much good stuff for you today, we'll get right to it.  (And be sure to come back tomorrow, where I'll tell you about a bittersweet day at our house last week…)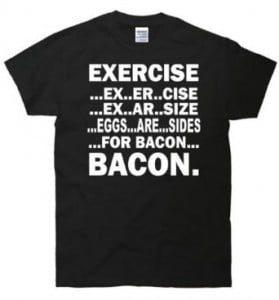 Sean Croxton has put together another free video series called Get Your SexyBack where you'll learn about how to optimize your hormones safely without synthetic drugs, how to uncover the secrets of reigniting the passion in your relationship, hear stories of real people who reclaimed their sex lives naturally, and more.  Check it out here!
Have you read Angelina Jolie's OP-ED piece in The New York Times about her decision to undergo a recent double mastectomy because she carries the BRCA1 gene?  I admire her transparency and courage in sharing her story, though I am not sure that I would follow the same course if I found out that I carried the gene (in fact, I'm pretty sure I wouldn't). What are your thoughts about this? Have any of you been tested for the gene? What are you doing to prevent breast cancer and encourage healthy gene expression? Read Angelina Jolie's story here.
Wait until you meet Gail in this movie trailer.  She is awesome.  She's funny, resourceful, compassionate, and real – I'd love to know her in real life!  "It's not just my story, every small farmer today is struggling. If this film can open up the eyes of families across America, make them aware of what it is we do as small farmers, we could change the world, we could literally change the world."  Learn more here.  Watch the trailer:
Research in New Zealand is showing that a high fat diet helps people not only lose weight, but improves blood lipid profiles. (Shocker, right?) Be sure to catch the great video clip at that link, too!  Read the story here.  Read more about why eating fat helps people lose fat in Mary Enig and Sally Fallon's book, Eat Fat Lose Fat!
Stay tuned and pray everyone, for Vernon Hershberger's trial May 20-24th at the Sauk County Courthouse in Baraboo, Wisconsin.  And if you live near the area, you won't want to miss the Grow Your Food Freedom event happening in the theater across the street, with movie screenings and local/real food lunches and dinners available to purchase. It's a BYORM (Bring Your Own Raw Milk) event!  Wherever you live, let's all stand in solidarity with Vernon. This is a landmark trial that affects food freedom for all of us!  Read more about it from Jill at Real Food Forager.
New York City has (for real!) banned butter from their schools! Read Craig Fear's thoughts about it here.  I have LOTS of choice words to say about this ignorant decision that benefits only the processed food industry while contributing to health and developmental problems in their unfortunate children.  Do you have any choice words to share?
Surprise! More "politically correct" health advice BUSTED in The New York Times!  New research found that to lower sodium intake to within recommended levels is HARMFUL:  "There are physiological consequences of consuming little sodium, said Dr. Michael H. Alderman, a dietary sodium expert at Albert Einstein College of Medicine who was not a member of the committee. As sodium levels plunge, triglyceride levels increase, insulin resistance increases, and the activity of the sympathetic nervous system increases. Each of these factors can increase the risk of heart disease."  Read more here from the New York Times.  Read my previous post on how to salt your food for health.
What are you plans for May 25th? People are gathering in cities all over the world to march in solidarity against Monsanto!  Find a march to join near you!