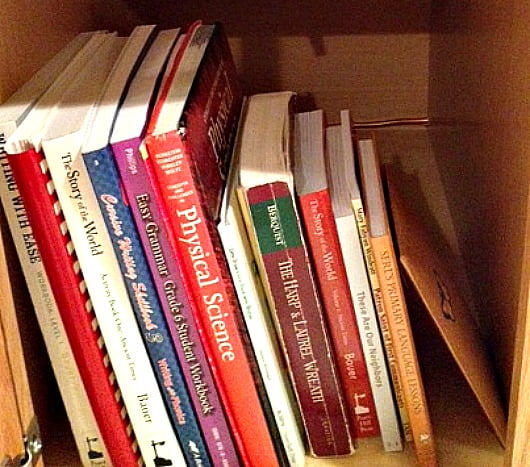 Hello fellow crazy homeschoolers!  I've got all sorts of stuff to share about our first couple weeks of homeschooling, and I will write a post about it as soon as I can, but for now I'm curious about something…
There are so many different philosophies on homeschooling that I'd love to know, what does a normal homeschooling day at your house look like?
Are you using a "classical" curriculum, the "Charlotte Mason" method, or are you "Unschooling"?  Or maybe you're doing one of a zillion other types of homeschooling, including piecing your subjects together using all different methods and resources, which is pretty much what we do.
I firmly believe that there are as many "ways" to homeschool as there are families that do it, and the beauty of it all is that you can implement whatever it is that works best for you and your kids!
So I'd love to learn more from you in the comments if you're willing to share a peek at your "normal" school day?
THANK YOU!