I'm pretty thankful to still have my husband right now.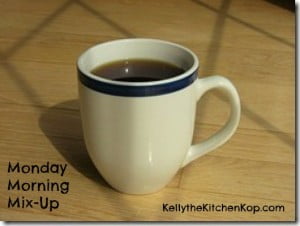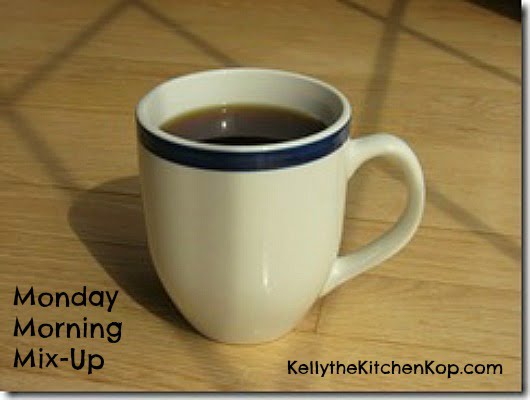 On Tuesday a lady crossed the center line, hit him and another lady, and totaled his 4WD truck.  The two women went to the hospital in ambulances with minor injuries, but Kent didn't have a scratch.  (I'll never complain about climbing all the way up into that truck again!)  He said it felt like he skidded forever, yet he saw a deep ditch coming fast.  It knocked out the axle on his truck, so he had no control at all, and it crunched up the whole front end into his seat.  There was a little boy in the back of the car who told the police officer, "I'll tell you what happened!  She wasn't watching da woad!"  How quickly things can happen, and Kent said, "It's crazy how much you have to trust other people when you're on the road."  It was a miracle from God for sure, and get this:  Kent was praying a rosary at the time!
We found out later that on the same day a guy dropped dead at a local exercise club that some of our friends go to.  
The guy had no heartbeat, he wasn't breathing, and he turned blue.  Two of our friends, Megan and Jim, along with others, took charge to try and revive this man, who is a friend of theirs.  Megan grabbed the defibrillator, shocked him, and started compressions.  Jim said his eyes were gone, but he stayed right by his head and was yelling, "We're right here, we're staying with you and you are NOT leaving us!  Your wife and kids need you, you stick with us!", and then he'd see his eyes sort of come back for a few seconds, and then fade away again.  The EMTs said that bringing someone back who drops like that has a 1% chance of working, but by the time the ambulance got there, his heart was beating and he was breathing again!  Another huge God-thing:  That morning Megan had been sort of grumbling about having to re-take her CPR certification class at the club (she's an instructor) and that she was picked to practice leading an effort to save someone who might have a heart attack.  Crazy huh?  This very blessed man ended up having 95% blockages in his main coronary arteries, which he had surgery later in the week to repair.  The most frustrating part of this story, and the reason I'm telling you all of this, is that a few weeks prior he had at least two separate incidences with glaring warning signs/symptoms, and was told by friends to get to the doctor and be checked out.  (Shortness of breath was one, also a general unwell feeling, and there was more I can't remember now.)

So I looked up the warning signs, please read these over!  (And get Dr. Natasha Campbell-McBride's book on heart health!)
The most common symptom of coronary artery disease is angina (also called angina pectoris). Angina is often referred to as chest pain. It is also described as chest discomfort, heaviness, tightness, pressure, aching, burning, numbness, fullness, or squeezing. It can be mistaken for indigestion or heartburn. Angina is usually felt in the chest, but may also be felt in the left shoulder, arms, neck, back or jaw. 
If you have angina or any of the symptoms listed below that last for more than 5 minutes, SEEK EMERGENCY TREATMENT (CALL 9-1-1) WITHOUT DELAY. These symptoms could be the signs of a heart attack (also called myocardial infarction or MI) and immediate treatment is essential. 
Pain or discomfort in other areas of the upper body including the arms, left shoulder, back, neck, jaw, or stomach 
Difficulty breathing or shortness of breath 
Sweating or "cold sweat" 
Fullness, indigestion, or choking feeling (may feel like "heartburn") 
Nausea or vomiting 
Light-headedness, dizziness, extreme weakness or anxiety 
Rapid or irregular heart beats
(Source:  Cleveland Clinic)
Okay, I do have other interesting stuff to share with you this week!  Here's what I've found… 
What we've been saying for years is starting to become common knowledge, guys!  "Increasingly, it's looking like a mood-healthy diet is one that's high in probiotics. The William & Mary findings join an expanding collection of research on the gut microbiome that has suggested a positive effect of "good" bacteria on mental health. A 2013 UCLA study found that women who consumed yogurt twice a day for four weeks were less reactive to threatening stimuli, while a recent Oxford study showed consuming prebiotics — undigestible fibers that feed the "good" bacteria in the gut — has an anti-anxiety effect. 
"Time and time again, we hear from patients that they never felt depressed or anxious until they started experiencing problems with their gut," Dr. Kirsten Tillisch, the UCLA study's lead author, said in a statement. Our study shows that the gut-brain connection is a two-way street."  (Source: Sauerkraut Could Be The Secret To Curing Social Anxiety.)  Learn about and find resources for the gut and micro-biome healing protocol I most recommend here.  Read the amazing quote in that post from a child who said they "just feel happier inside" when they eat probiotic foods!
Do you know someone who is always down, or even chronically depressed, bipolar, or filled with anxiety at times?  That's no way to live, and no one has to live that way when there are so many natural ways to get better!  No need to go on those nasty drugs that hook you for life and are full of side effects.  The FREE Depression Sessions have begun and here's what will be up until tomorrow (Tuesday) at 11:00 am Eastern (when a new round of speakers will go up):

Trudy Scott reveals how you can balance your brain chemistry and boost your mood — literally, in minutes! — with targeted amino acids. Plus, get a simple, inexpensive protocol for eliminating social anxiety.  (Sounds like this might be similar to the last link I shared!)
Dr. Jill Carnahan discusses how "mind-altering microbes" in your gut have a direct connection to your mood. The research she uncovers in this talk is FASCINATING. Don't miss it!
Gerald Roliz tells what really goes on behind-the-scenes in the pharmaceutical sales industry. Has your doctor been "bought out"?
Click here if you don't want to wait, and you just want to order ALL the information to have on-hand.  (Plus you don't just get the video lessons, you also get transcripts, audio sessions, and a ton of bonus e-books — click here to see it all.)
So speaking of scary stuff, did you know that the brain tumor that killed the Vice President's son has been linked to cell phone radiation?  Keep your cell phone off of your head (and body) as much as possible! Use your speaker phone or text when you can and consider a radiation protection accessory like these Defender Shield products to help protect you when you're on your laptop, phone, or tablet.  Just do something.  I think it's pretty chilling to remember how new all this technology is and that we really don't know what the long-term health effects are.
The epidemiological study followed 30,000 women for over 20 years and "showed that mortality was about double in women who avoided sun exposure compared to the highest exposure group."  Researchers concluded that the conventional dogma, which advises avoiding the sun at all costs and slathering on sunscreen to minimize sun exposure, is doing more harm than actual good!  (Scientists Blow the Lid on Cancer and Sunscreen Myth.)  Read the Facebook stream where some thought the article was total bull and others thought it made sense.  I say, use common sense.  Don't be afraid of getting some sunshine on your skin, but be smart about it, don't let yourself burn.  What do you think?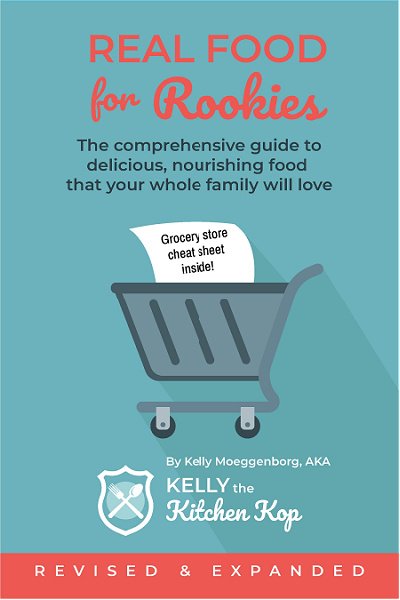 Do you or does anyone you know ever slip into the bad habit of verbally abusing your husband?  Read this article and see if it sounds like anyone you know?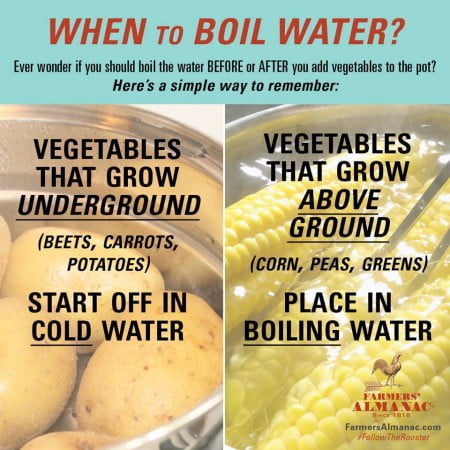 Sally Fallon Morell recently sent me her new book that she wrote along with Suzanne Gross, and I love it!  It's The Nourishing Traditions Cookbook for Kids — it feels great in your hands, it's very glossy so it's perfect for kids in the kitchen, and it has real-life, vivid pictures on each page.  I love the simple explanations so I can use it next fall to teach our youngest more about nutrition and real food cooking!
Can you believe Mercola is trying to get us to believe we shouldn't crack our joints?  But I loooooove it, and one of my favorite things ever is when Kent comes home from work and gives my back a good crack!  Read this and see what you think…
So much was popular on Facebook this week!  I'm going to link to the Facebook conversations so you can join in if you want to, or just click the link there to read the story that goes with the headline here:
Did you catch all of last week's posts? Here they are in case you missed them:
Lastly, you'll love this sweet video about how these boys fought bullying in their school:
Have a good week everyone!
(Affiliate links are often included in Monday posts.  Check out my affiliate disclaimer here.)