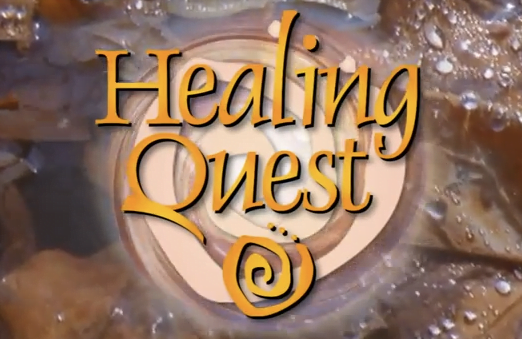 In this latest clip from one of the Healing Quest episodes featuring the Weston A. Price Foundation, it begins with an interview of a doctor at a medical practice where they became disillusioned after treating kids using conventional methods, and decided to make a change…
"'Stacia had seen that children were getting too many vaccines and too many antibiotics, including her own children and she felt it was time to do something new.  The main reason I became disenchanted with Western medicine is that I actually saw kids getting sicker from the treatments I was giving them.  The antibiotics caused them to have diarrhea and recurrent ear infections, and the foods they were eating were becoming more and more processed.  They weren't thriving.'

To reverse that trend, Lindy and her partners have integrated into their practice an emphasis on food as medicine along with naturopathic principles and homeopathy. 

'Homeopathy has completely changed the way I practice medicine.  It's actually our first line of medicine for most of our children, so say a child comes in with an ear infection.  In our practice, we almost never treat ear infections with antibiotics.  We've been doing this now for almost 14 years and I'm really proud to say that we almost never have a child go to the ear nose and throat doctor for those little tubes.  We don't have any children who have recurrent antibiotics to treat their ear infections.'"
They even use the Nourishing Traditions Cookbook in their practice to help teach others about traditional, nutrient-dense foods!
More controversial topics…

Later in the show they eloquently present the truth about raw milk benefits, soy dangers (don't give your baby soy formula!), and if you can't breastfeed, how easy it is to make superfood homemade baby formula with this homemade baby formula kit.
Next they spoke with Ron Schmid, who has a sign outside his office with the famous Hippocrates quote that I love, "Let food be thy medicine and medicine be thy food."  (As a matter of fact, I love it so much that I put on the back of my Kitchen Kop business cards.)
Ron Schmid wrote a great book that you'll want to read if you haven't yet, especially if you're still unsure about drinking unpasteurized dairy:

The Untold Story of Milk: Green Pastures, Contented Cows and Raw Dairy Products
Dr. Nicholas Gonzales was up next, explaining how he's used intensive nutritional therapy for the last 25 years to treat advanced cancer and other incurable diseases.
"He says it's almost impossible to over-emphasize the importance of food as an influence on our health.  Everything in our body, every brain chemical, every enzyme, every molecule in our liver, our toenails, this stuff comes from one place.  From our food.  You gotta think, every time you take a bite of food you can approach it two ways:  I'm doing something to help my body work more efficiently, or I'm gonna do something where I don't care how it works, well there's a price to pay if you don't care and believe me, I treat advanced cancer patients every day and all of them wish they had it to do over again."
If you know someone with cancer, you'll want them to read this book by Nicholas Gonzales:
Let's help support Roy & Judy, producers of Healing Quest, because as we all know, it's not easy putting these truths out there.  There are always ramifications.  You've got to know that many in the world of conventional medicine aren't happy that they're presenting alternative methods of healing that do NOT involve pharmaceuticals or expensive medical tests. 
Let's thank them for their courage in getting this controversial information on TELEVISION!
Here are ways you can support and thank them, as well as supporting the Weston A. Price Foundation:
Spread the word and share this post using the social media buttons above or below!
Call your local PBS station to request that Healing Quest be added to their line up if it's not already!
Also:
Enough rambling already!
Now watch this video clip from the show, and share your thoughts in the comments below!