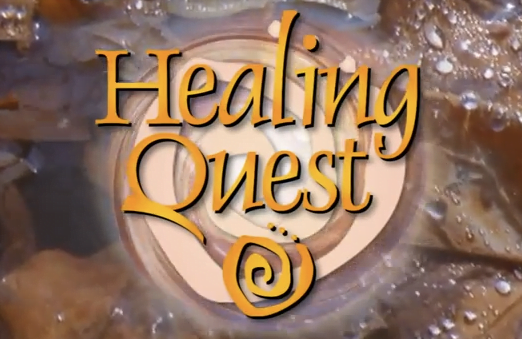 Since you're here reading this blog, you probably know at least a little about which dietary fats are good for us and which we should avoid, but most people in the mainstream still don't have a clue.  However, very soon many will be learning all of this and more about the nutritional principles taught by the Weston A. Price Foundation!
Remember I told you the exciting news a while back about the PBS show, "Healing Quest", and the series they're working on about the WAPF?  Today you'll get to watch a sneak preview.  Doesn't it make you positively giddy to see this information finally coming to greater light 'out there' in the world?!
Here's how the show begins:
"Low fat" and "no fat" have been a big part of the menu in our lives for decades now.  But despite that, obesity continues to be a bigger and bigger problem, along with chronic diseases.  So we've been looking at a U.S. foundation that's been looking at nutrition for well over a decade.  They have some very strong opinions about how a different kind of diet can make all of us a lot healthier.  They also have enthusiastic grass roots support across the country.  So hang on.  These folks could change your diet for the rest of your life. 
"Enthusiastic Grass Roots Support"
That's us!  You and me, out here in our local chapters and in our communities, living the truth and spreading it far and wide.  I love being a part of this movement to change our world and restore health!  Here are ways you can be in on it, too:
Spread the word and share this post using the social media buttons above or below!

Find your local chapter and get involved!  (West Michigan readers, here's our local chapter.)  Having like-minded friends to share kefir grains or sourdough starters with is priceless.  They don't even think I'm a weirdo.  Well… they might still think I'm a weirdo, but not because I have kefir grains or sourdough starters in my car.
Become a member of the Weston A. Price Foundation and receive the quarterly journal, Wise Traditions, which I love to devour as soon as it hits my mailbox.  It's full of the latest health and nutrition news and common sense.  That's something you can't find much of these days.
Call your local PBS station to request that Healing Quest be added to their line up if it's not already.  (Thank you all who called our local PBS station late last year when I asked for help.  Shortly after, they announced they were adding it and it's been on for a while now.)  Be sure to tell them that you want it so you don't miss the WAPF shows and all the other great topics they cover!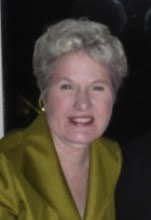 Sally says it best, as usual — here's an excerpt from the preview below:
"We have this situation where people are trying to be good, they're trying to be on a 'virtuous' low fat diet.  They try and after a while the body is so craving fats, because your body really does need fats, that they end up eating what I call the 'pornographic foods' — all the junk foods full of the worst types of fats.  So the low fat message really pushes people into eating the wrong kinds of fats. The right fats are the demonized fats.  What's really serious is the children being brought up on low fat, low cholesterol, nutrient-deficient diets, lacking the nutrients that we find exclusively in certain types of animal foods like animals fats.  These are the nutrients they need to form their brain, their nervous system, to form healthy bones and joints, and to form the second brain, which is the digestive tract.  And what are we seeing today?  An epidemic of children with learning disorders and digestive problems, and so they are the ones taking the brunt, who are paying for this bad advice."
Sneak Preview!
Watch the sneak preview, and once there are a good showing of comments, I'll send this link to Roy Walkenhorst, Healing Quest co-producer, and Sally Fallon Morell, WAPF President, to let them know what you think, so please share!  (Be sure to thank Roy and his wife, Judy, for bringing this information to television!)