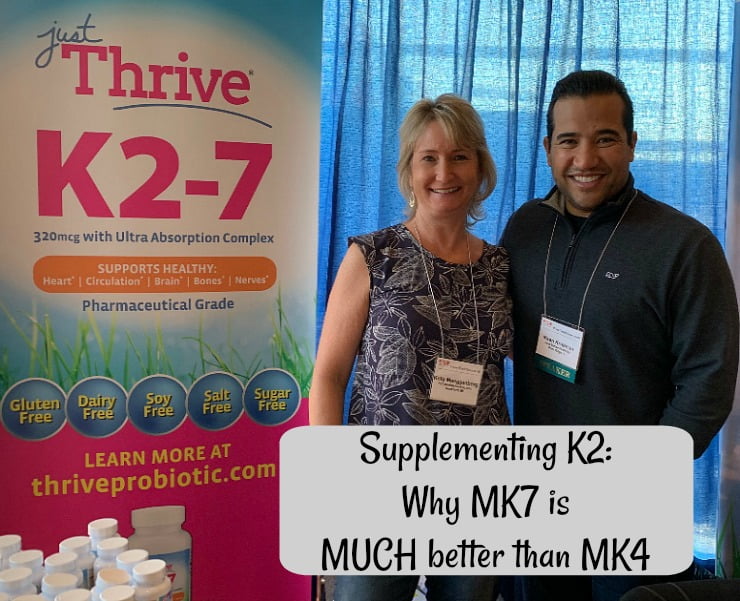 Supplementing Vitamin K2 can be confusing.
This went NUTS over on Youtube!  Watch the video here that I did with microbiologist, Kiran Krishnan, where we cover everything you've ever wondered about supplementing vitamin K2…
Here's what you'll learn in the video:
How it decreases incidence of atherosclerosis, kidney stones, gallstones
K2 increases bone health and decreases osteoporosis risk
Reduces prostate cancer by 35%
How supplementing vitamin K2-7 reduces risk of cardiac death by 50%
Dramatically reduces risk for type II diabetes
K2 reduces incidence of Multiple Sclerosis and Parkinson's
How supplementing vitamin K2 reduces fracture risk by 80%
How many K2-7 to take if you've had blood sugar, cardiac issues, etc.
How it can help someone who already has osteoporosis
Why NO ONE should take calcium supplements
Why vitamin K (or K1) is important to take with K2
Watch below or watch it on YouTube — help me out by subscribing there, and clicking the bell to be notified when my new videos go up — also will you give it a thumbs up too please?!
Then get a discount on K2-7 here with the code KOP.   (If you order 3 or more, it's an even better deal than their auto-ship option + you'll get free shipping!)
More you might like: