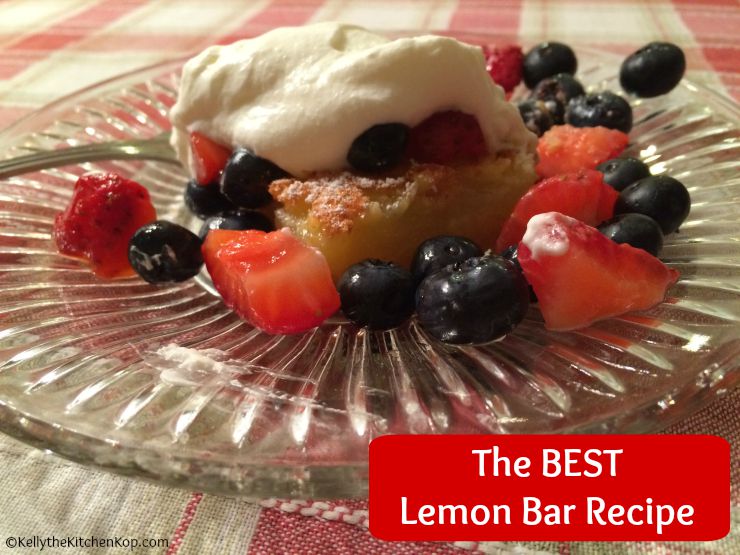 These simple lemon bars are from my friend, Amy, and they are the BEST, with a light flaky bottom and a not-too-sweet but tangy-licious top — it's one of my favorites!  It seems like a summery dessert, but it's good anytime.  You can serve it plain or with some berries and whipped cream on top.  (Have you seen this post?  How to make real whipped cream and avoid nasty Cool Whip.)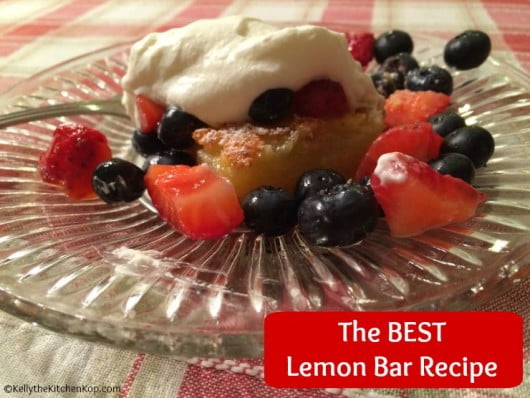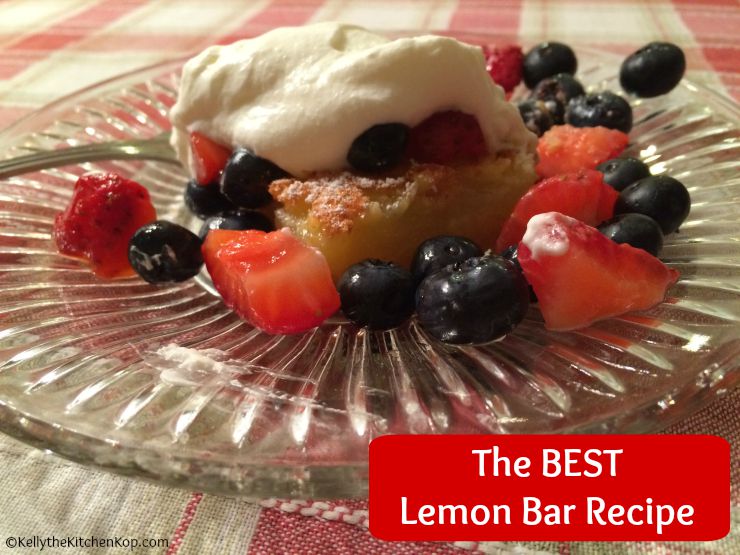 Print
Simple Lemon Bars
Yield 9x13 pan
Thanks, Amy, for sharing this yummy recipe with us!
Ingredients
More organic powdered sugar for dusting
Fresh organic berries, if desired (berries are usually sprayed with a lot of chemicals, so I always buy them organic)
Whipped cream, if desired
Instructions
Combined first three ingredients and press into an ungreased 9×13 baking pan, building up a 1/2 inch edge. Bake at 350* for 20 minutes.
While that's baking, mix together sugar, lemon juice, baking powder, sea salt, and eggs.  Beat together until light and fluffy, about 3 minutes.  Pour over hot crust and bake an additional 25 minutes or so, until no indentation remains when touched lightly in the center.  Cool and sprinkle with more organic powered sugar.
Top with fresh blueberries, strawberries and whipped cream.
Did you make a real food recipe?
I want to see it! Tag @KitchenKop on Instagram and hashtag it #KitchenKopRecipes OR share anything you know I'll love by tagging @KitchenKop and hashtag #KitchenKop -- see you over there!
Let me know if you love this recipe, too!
More you might like: