Have you seen the news about Mayor Bloomberg's attempt to make selling soda illegal in NYC?  Today's guest post is from a reader who emailed me about this and was all riled up, so I knew she'd be just the person to tell you all about it.  Thanks Kimberly!
I think I have always had a streak of rebellion running through my veins. 
Yes, I have to keep that in check, but it has come in very handy at times.  I find that I question everything.  About five years ago, I found myself questioning why my kids needed to go to public school.  As a public school teacher, you can imagine the backlash I got from that question.  Yes, we homeschool now.  And the questions didn't stop there.  When I was told that butter was evil and canola oil was good.  I questioned it.  Without realizing it, I was on the road to a real food diet – a very long and winding road…but I digress.
That brings us to the present.  I am a news junkie, or so my husband says.  (I will admit that a few times I have experienced withdrawal when on vacation and away from news sources, but don't tell my husband.) So, currently I find myself questioning some things I'm hearing in the news.
I heard several months ago that the mayor of New York City, Michael Bloomberg, was proposing a ban on sugary drinks over 16 ounces in restaurants, movie theaters, and the like. My first thought was, "Gosh, soda is so bad.  It's great that someone is putting that in the limelight."  Then the questioning side of me kicked in.  Soda and sugary drinks are terrible, but should the government have that kind of power?
Should the government be able to tell people what they can and can't put into their mouths?
Mayor Bloomberg had already banned the use of trans fats from New York City restaurants.  That's a good thing, right?  It's easy to sit back and say, "Hey, sugary drinks and trans fats are horrible.  It doesn't bother me."  After all, the NY Times reported that because of the ban, restaurants are changing the oils they use.  "Wendy's has switched to a soy-corn blend cooking oil".  I'm not sure what they used before, but as Kelly would tell you, that switch is not a good thing.  And as scary as it all may sound, even if the policy was to be adopted nationwide, it still doesn't really affect us real foodies.
But I had more questions – of course.  Where does it stop? 
If we allow government officials to tell us what we can and can't put into our bodies, think about what could come of that down the road.  "Experts" say butter isn't good for us.  Should we ban it?  Should we mandate that restaurants only use soybean oil?  Do we ban raw dairy completely? Instead of an outright ban, do we tax so-called unhealthy foods so much that people can't afford them?  Do you see where my brain went with this?  I know my questions may sound irrational and improbable, but where, exactly, is the limit to the government's control over our individual rights?
Just one day before the ban on sugary drinks was going to take effect, a judge overruled it.  
Although I counted it as a victory, I was slightly disappointed when I heard why it was overruled.  The judge overruled the ban because, to quote the New York Daily News, it had "too many exemptions and loopholes."  For example, certain establishments would not have to adhere to the ban, while restaurants and movie theaters would.  Also, milkshakes were exempt, but sodas were banned.  The judge also overruled the ban because (here is where I got excited) the city lacked the authority to ban sugary drinks.  However, (less excited here) although the judge said the Board of Health, which is appointed by the mayor, doesn't have the authority to issue the ban, he did say that such a ban would have to come from the city council.  I know the judge said the ban was an overreach, but I would have been happier if he had said more clearly that such a ban was an infringement on the rights of the citizens of NYC.
Whether we are talking about an outright ban or the sneaky version, which is taxing something in order to limit the consumption of it, in my opinion, we are headed down a slippery slope.
Mayor Bloomberg feels that sugary sodas are bad, as are trans fats, and that people should exercise portion control.  I couldn't agree with him more.  Where we differ is in the thinking that the government has the ability and the right to legislate such things.  Once we ring the bell of allowing someone else to tell us what we can and can't put in our bodies, can we un-ring it?
Will we sit silently by while sugar and trans fats are banned only to have them come after our butter, cream, coconut oil, or red meat next?  
What do you think?  What is the role of government when it comes to what we eat and drink?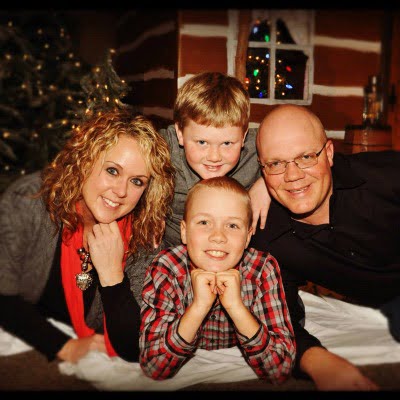 Kimberly is a former public school teacher and currently a homeschooling mom of two boys.  She lives on a farm with her husband and sons where they raise beef primarily, but also have goats, sheep, and chickens.  She volunteers in children's ministry and lives in Iuka, IL, which is a tiny town in Southern Illinois.