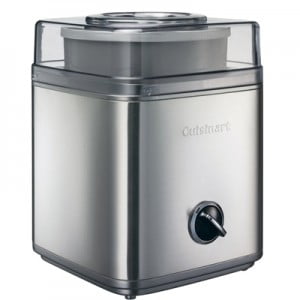 Around here we're crazy about root beer floats.  We never had them, though, until I found a couple of OK root beer options with an ingredient label that's not too bad:  we love this one or this one.  Then, combined with my creamy homemade vanilla ice cream made with all real food ingredients, not too much sweetener, and the best part:  our grass fed raw milk, real cream, and pastured egg yolks, you've got a crazy delicious once-in-a-while treat that even could be called nutritious, or parts of it anyway!  (Here's the ice cream maker we use.)
Have any of you ever made your own root beer?  I haven't gone there, but would love to know how many steps it involves in case I decide to try.
Are there any decent ice cream options at the grocery store?
A reader contacted me the other day with this question:
I follow your blog and enjoy it.  I had to tell you, my husband wanted to pick up a treat for the family at the grocery store the other night and purchased some 'Slow Churned Mud Pie' ice cream.  We were eating it tonight and I glanced at the ingredients…  Couldn't believe that there was propylene glycol in there!  And a million other bad things.  What gives?  How do they get away with this???  I googled it and understand it is to help the ice cream not get too hard in the freezer?  YIKES??? Are there any decent ice cream options at the grocery store?
I looked it up:  Propylene glycol is considered 'generally recognized as safe' (GRAS) by the U.S. Food and Drug Administration because the oral toxicity level is very low.  So that's good to know, that we're only being poisoned a little.  If you're giving it to your kids, they're smaller, so they'll be poisoned a little more, but oh well!  (Source – and yes, I got that very basic info off of Wikipedia.)  Forgive the sarcasm…
If you look reeeeeally hard at the store, you can compare all the labels and sometimes find a really short one.  But you have to be careful.  There's a popular brand (which I won't mention the name of because their other 99 products on the shelf are rotten) with an "extra creamy vanilla", "natural vanilla", and "French vanilla", and one of those is what I'll get only once in a while.  I always have to look because I can never remember which one has the shortest label.  I'm pretty sure it's not the "natural" one that you'd expect, but it's the "French", so double check before you grab it.
The kids are always trying to get me to buy the fun looking "Reese's" ice cream, "Mud Pie ice cream" or whatever grabs their eye, but I don't even bother checking those labels anymore, they are SO long and FULL of junk.  Instead, if I'm feeling really nice, we come home, I make my homemade vanilla and throw in some chocolate chips and/or a little organic peanut butter, etc., to make our own version of whatever they were begging for at the store.
This is another chance for you and I to vote with our food dollars.  Show the big factory food industry that we don't want the junky foods, that we want them to give us more options without all the poison!